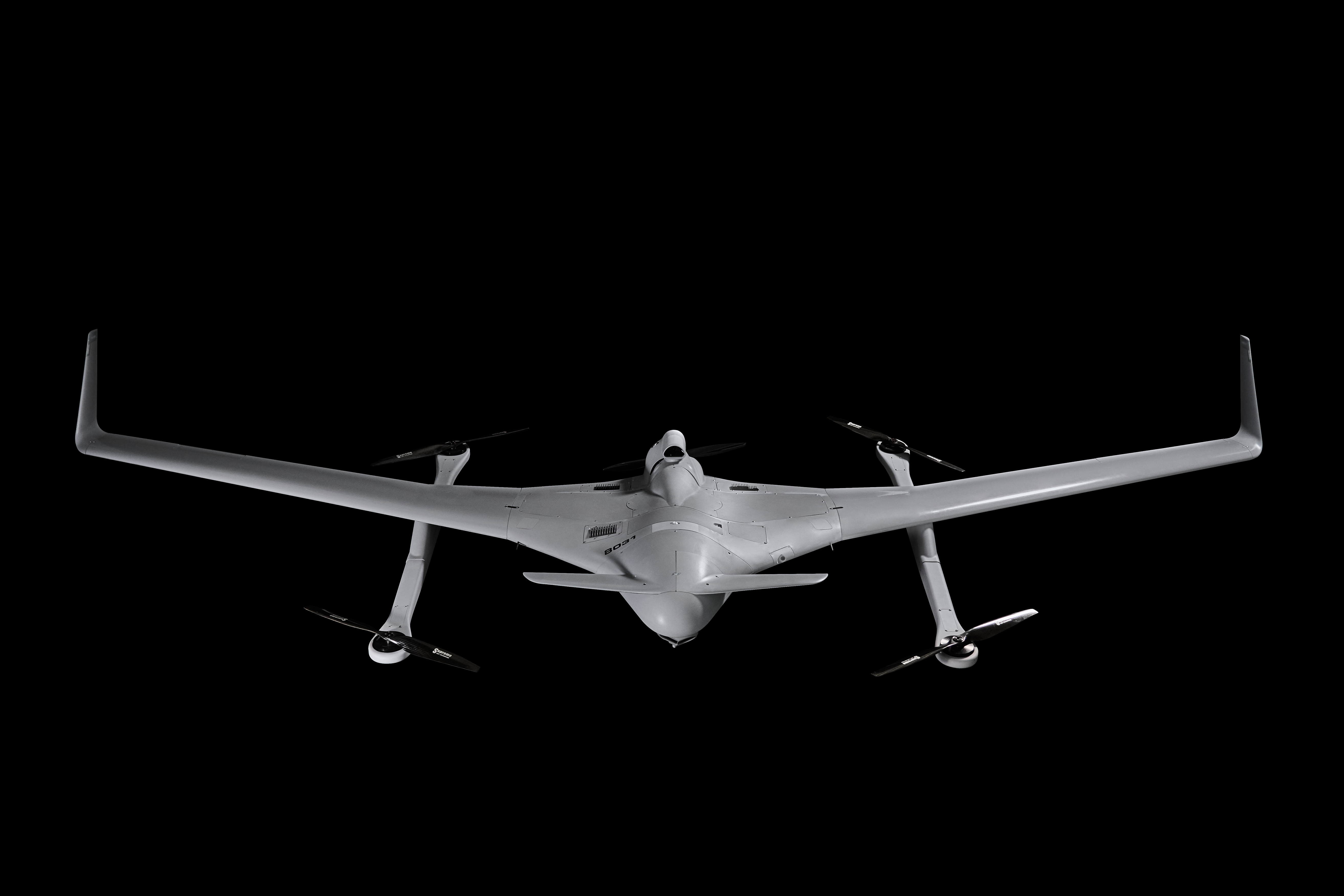 ---
Above Photo: Aero Orbiter 4—a combat-proven system for a variety of ISTAR (Intelligence, Surveillance, Target Acquisition, and Reconnaissance) missions. 
21 March 2023
Aeronautics Group—a world leader in designing, developing, and manufacturing comprehensive defense solutions focused on Unmanned Aerial Systems (UAS)—has launched its new brand.
The new brand introduces an exciting, edgy, up-to-date, modern look that reflects Aeronautics' leadership, increasing competitiveness in the market, and commitment to its customers. The rebranding is the result of a strategic process that began three years ago, during which the company has grown significantly and taken a cutting-edge approach to every area of its operations: technology, human capital, and positioning the end-user at the center. 
All of this is encompassed in a bold new tagline: Your Edge in the Field.

"Aeronautics' sharp, powerful branding reflects the company's continued commitment to being at the forefront of technology, and to provide our customers with the most innovative, world-class, comprehensive, uncrewed solutions, adapted to their needs," says Galit Bloch-Zahavi, Global Marketing & Communications Director of Aeronautics. "The new design language positions Aeronautics at the global top. This has been a collaborative journey, involving all our teams. We look forward to taking Aeronautics into the future with advanced solutions for the ever-changing defense industry."
"Our new brand is the result of a broad consultation with customers and employees in order to implement the most cutting-edge approach," adds Matan Perry, CMO & VP Sales at Aeronautics. "It reflects the fact that we create precise solutions that focus on the needs of our end users."
 Join us on our journey and visit Aeronautics' cutting-edge new website: https://aeronautics-sys.com/.
About Aeronautics Group
Established in 1997, Aeronautics is a world leader in designing, developing and manufacturing Unmanned Aerial Systems (UAS) for the global defense & HLS markets. Backed by continuous research and development and with proven excellent performance and operability, Aeronautics' broad product portfolio includes the expertise of its subsidiaries and offers solutions for a wide range of Intelligence, Surveillance and Reconnaissance (ISR) missions that lead the segment with cutting-edge systems for the modern battlefield.
Having been acquired by Rafael Advanced Defense Systems and Stolero Aeron Ltd., Aeronautics utilizes the technological synergy between the two companies – Rafael's advanced air, land, and naval defense capabilities and Aeronautics' proven technologies in the Unmanned Aerial Systems and solutions - to strengthen its position as a leading unmanned and autonomous solution.