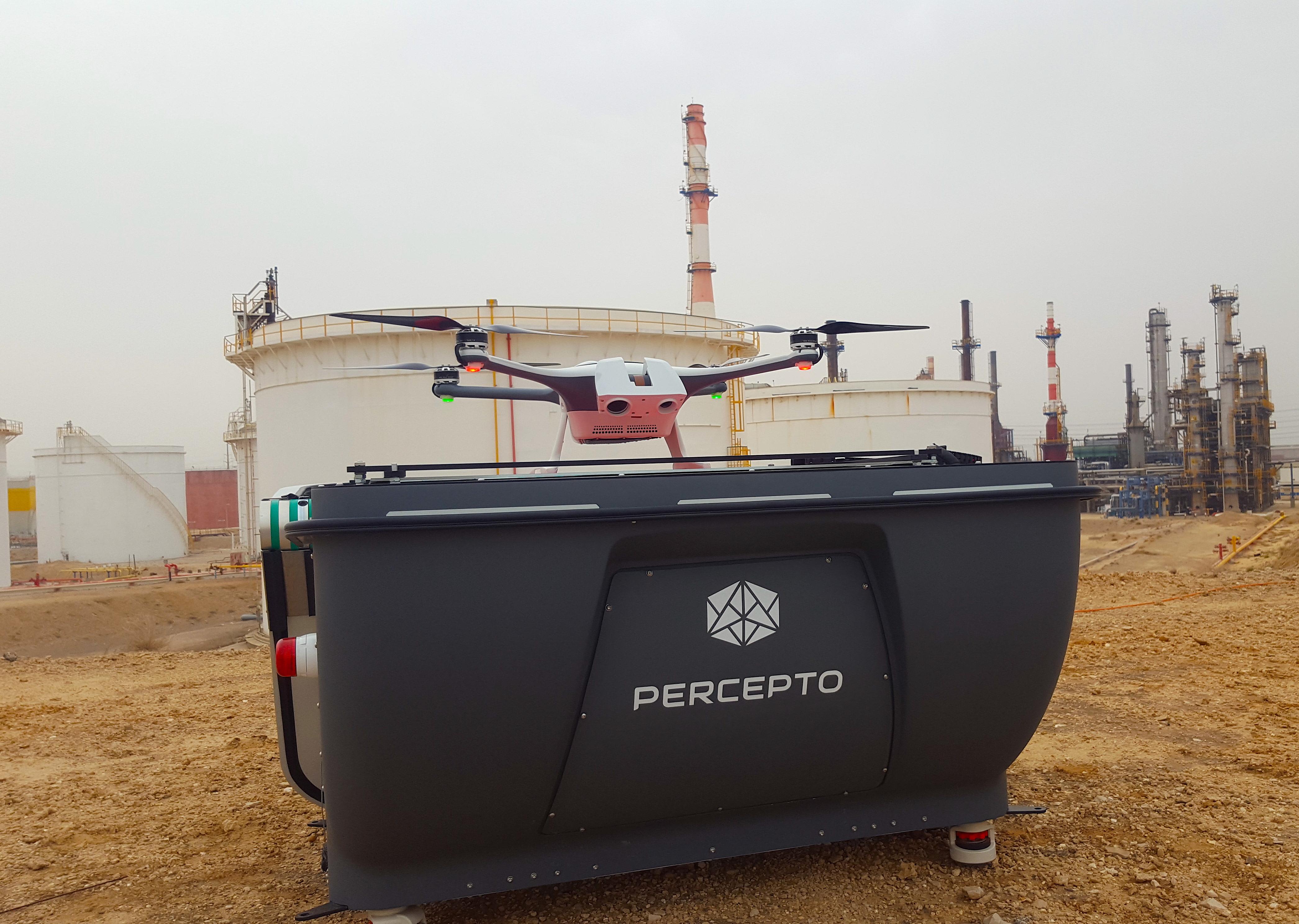 ---
By Illy Gruber, VP Marketing, Percepto
There are some drone applications that stand out for their potential to change business and society. Percepto's AI-powered autonomous industrial drone platform is a prime example.
Percepto fundamentally changes the way industrial and critical infrastructure sites are able to conduct routine maintenance, oversee safe and secure operations, ensure business continuity after severe weather and other incidents, maintain compliance, and more. Percepto has created an end-to-end solution that consistently, continuously, and autonomously checks site operability, helping industry and critical infrastructure guarantee a high level of service to their customers, a safer workspace for their employees, and an overall greener operation.
Recently named one of Time magazine's 100 Best Inventions of 2021, Percepto's Autonomous Inspection & Monitoring is an AI-platform specially designed for large-scale industrial and critical infrastructure applications. Let's take a closer look at what Percepto is doing, and how it's changing the face of commercial drone operations.
What Does It Do?
The Percepto platform was designed from the ground up for use in heavy industry and critical infrastructure, where the stakes are high in terms of personnel safety, regulatory oversight, and business continuity. The Percepto system is flexible enough to fulfill a wide range of tasks that previously required labor-intensive and dangerous human intervention, including...
Visual and thermal site inspection: Having an on-site autonomous industrial drone-in-a-box system enables closer, more frequent and accurate monitoring of large-scale sites and dangerous equipment. For both incident response and ongoing maintenance, autonomous drones allow close-up visual and thermal observations—easily accessing what human teams can't.
Emergency response: Autonomous industrial drones enable more rapid surveillance of emergency sites with no dependence on ground transportation and no risk to employees. Monitoring for gas leaks and fire detection, the drones' onboard thermal and OGI payloads and computer vision alert immediately and automatically.
Surveying and mapping: Percepto's on-site autonomous systems conduct site surveys and map terrain. The system has integrated, elevated-map detection, which allows it to map harsh environments and hazardous sites without putting employees at risk, as well as to perform area, volume, and high-accuracy linear calculations.
Construction monitoring: Using drones to consistently monitor work progress—such as construction—and having AIM create automated reports comparing actual work to planned work.
Environmental and safety compliance: Autonomous drones can conduct automated, objective, and more frequent site safety monitoring, such as checking for hazardous material leaks and spills, dangerous emissions, construction progress, machinery count, personnel count, and more, while identifying common worker safety hazards before they cause accidents, injury, or delays.
Security: Autonomous drones can cost-effectively augment facility perimeter security patrols, gate inspections, parking lot monitoring, and inventory inspections—all without adding personnel. During COVID-related shutdowns, for example, companies using Percepto were able to easily ramp-up security operations with minimal on-site human presence.
Automated Site Inspection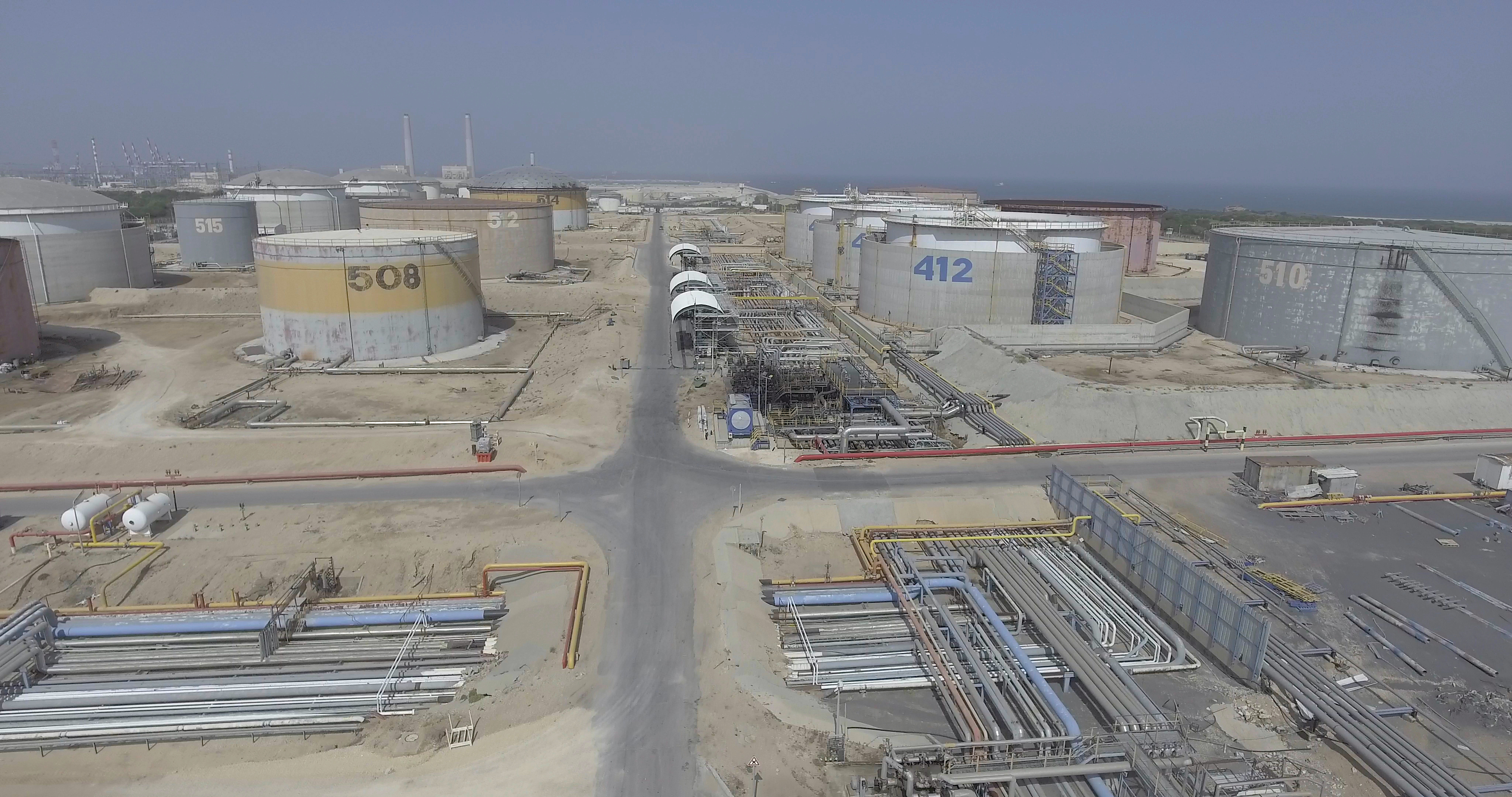 Percepto's newly launched Insight Manager offers AI-powered packaged solutions for sector-specific use cases—such as solar, mining, energy, oil and gas, and other industries. Percepto autonomous drones are already well-integrated into these sectors, maximizing production, improving safety measures, and encouraging data-driven decision making.
Oil and Gas: Percepto helps the oil and gas industry minimize its carbon footprint, enhance safety, and streamline operations. For example, at Delek U.S. refineries, Percepto autonomous drones conduct remote and continuous inspection and monitoring of crucial site assets. Percepto eliminates the need for human inspection of hard-to-reach equipment such as towers, offers closer monitoring over time of floating roofs on the facility's tank farm, and automatically alerts of anomalies along pipeline routes. It's worth noting that the FAA just approved Percepto for Beyond Line of Sight (BVLOS) operations at Delek refineries in Tyler, Texas, and El Dorado, Arkansas.
Electric Utilities: For electric utilities, Percepto autonomously monitors large-scale, critical-infrastructure installations. For example, Florida Power & Light (FPL)—one of America's top energy companies—relies on Percepto's solution to quickly identify power outage sources when storms cause service disruptions.
Solar Energy: For the solar-energy sector, Percepto helps increase construction and operational efficiency, making green tech even greener. One Percepto autonomous drone with thermographic imaging technology can monitor an entire farm 24/7. Malfunctioning panels can be spotted in minutes through temperature analysis, and high-frequency inspections ensure that malfunctions don't go unnoticed and degrade production. During farm construction, a drone survey can help with terrain mapping and positioning of solar panels, while alerting staff of construction bottlenecks to minimize delays.
Mining: Percepto offers the mining industry a massive boost in both safety and productivity. For example, Percepto's systems are producing 3D models and volumetric data to accurately and consistently assess inventory for mining companies such as Israel Chemical Industries. Elsewhere, mining operators are using Percepto autonomous drones to conduct surveillance-perimeter security patrols, as well as to monitor noise and dust levels to prevent regulatory penalties and confirm safety-zone clearance before planned explosions. What's more, mining firms that use driverless vehicles are using Percepto drones to assess large sections of roadways and alert personnel of obstacles that may damage vehicles or halt operations.
Don't Forget the Drones in the Box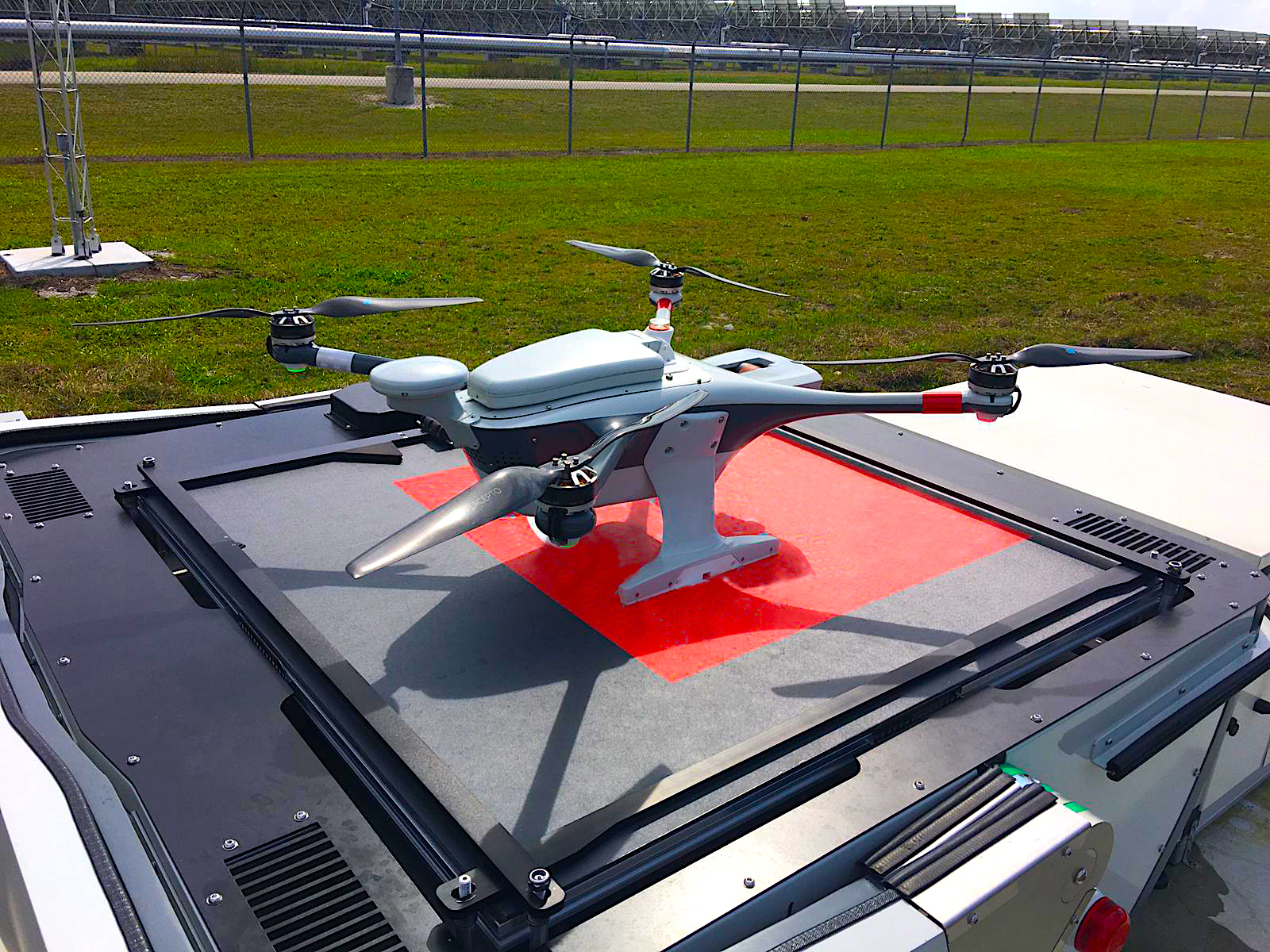 Percepto's Air Max autonomous drone boasts a hi-res camera along with standard RGB and thermal cameras and is one of the few in the industry to sport an ASTM compliant parachute. Designed to inspect and map complex industrial environments where the highest accuracy and durability are critical, Air Max is also the only drone with a versatile payload configuration that includes an Optical Gas Imaging (OGI) camera.
Percepto also has a more compact and lightweight model—the Air Mobile. It can be deployed on a truck bed for smaller sites, or for organizations taking their first steps with a drone-in-box program, or for larger sites that need greater deployment flexibility.
The Percepto bases are sturdy and durable. These encasements are designed for infrequent maintenance and protection against extreme environmental phenomena, such as hurricanes. In fact, the Percepto base was the first to pass Level 5 hurricane testing—meaning it can safely remain in place and protect the drones under heavy rain and winds of up to 155 mph.
A leader in BVLOS
Percepto is a leader in BVLOS flight, having received numerous BVLOS (Beyond Visual Line of Sight) waivers from the FAA for active customers such as FPL and Delek.
The company is also leading the charge towards a new BVLOS regulatory environment. Last year, the company was selected by the Federal Aviation Administration (FAA) to participate in the new BVLOS Aviation Rulemaking Committee (ARC), which is developing a regulatory path for standard drone operations beyond visual line of sight.
This gave the company front row seats and a prominent voice in the recently announced Federal Aviation Administration report entitled Unmanned Aircraft Systems Beyond Visual Line of Sight Aviation Rulemaking Committee. This 200-plus page report represents the beginnings of a revolution in industry and critical infrastructure. It offers a common-sense, risk-based, and performance-based framework for wide-scale autonomous BVLOS flights.
The ARC's approach to BVLOS—if and when adopted by the FAA—will enable large-scale, high-quality inspections of critical infrastructure to help ensure greater reliability of critical services. Heavy industry will be able to minimize their environmental footprint, while boosting employee safety. By facilitating the next stage of the autonomous, industrial-robotics revolution, the industry and the federal government are working together to promote enhanced industrial-site safety and security, a rise in productivity and efficiency, and increased profitability for all.
The Last Word
Percepto is revolutionizing how industrial sites monitor and inspect their critical infrastructure and assets. The company's drone-in-a-box portfolio uses advanced machine learning and AI to assess risk, minimize downtime, drive efficiency, increase safety, and reduce operational costs.
WATCH HOW WE DO IT!