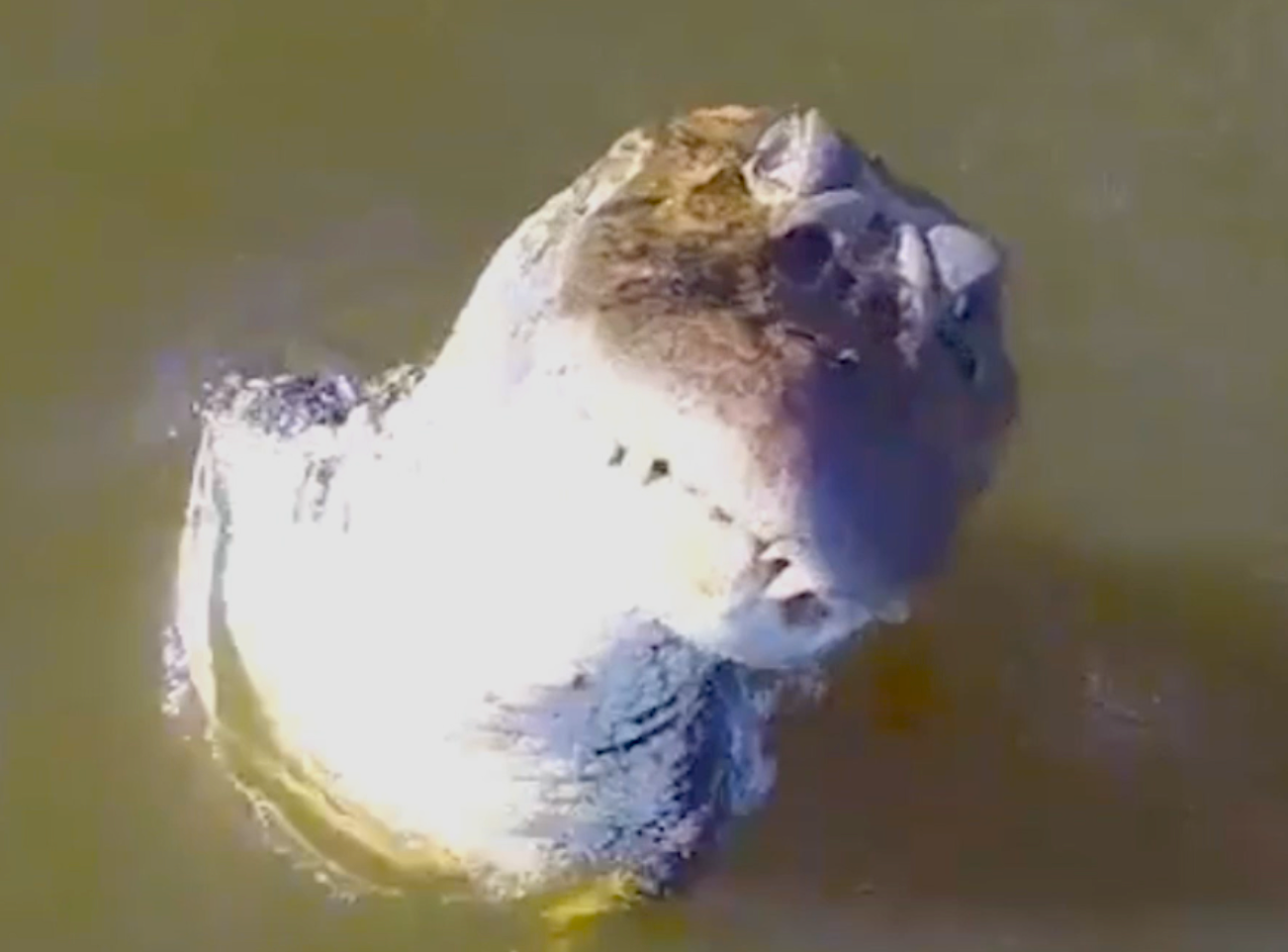 ---
A drone got a bit too close to an annoyed alligator swimming in the Rio Javaes in Tocantins, Brazil. 
While fishing, Luciano Lopes was using his drone to scout the river—a tactic that was not approved by a local alligator. Lopes was unaware of the beast until the moment it leapt up from the water and chomped down on his drone.
Perhaps military outfits looking for ways to disable combat drones will "draft" alligators as drone defenders.