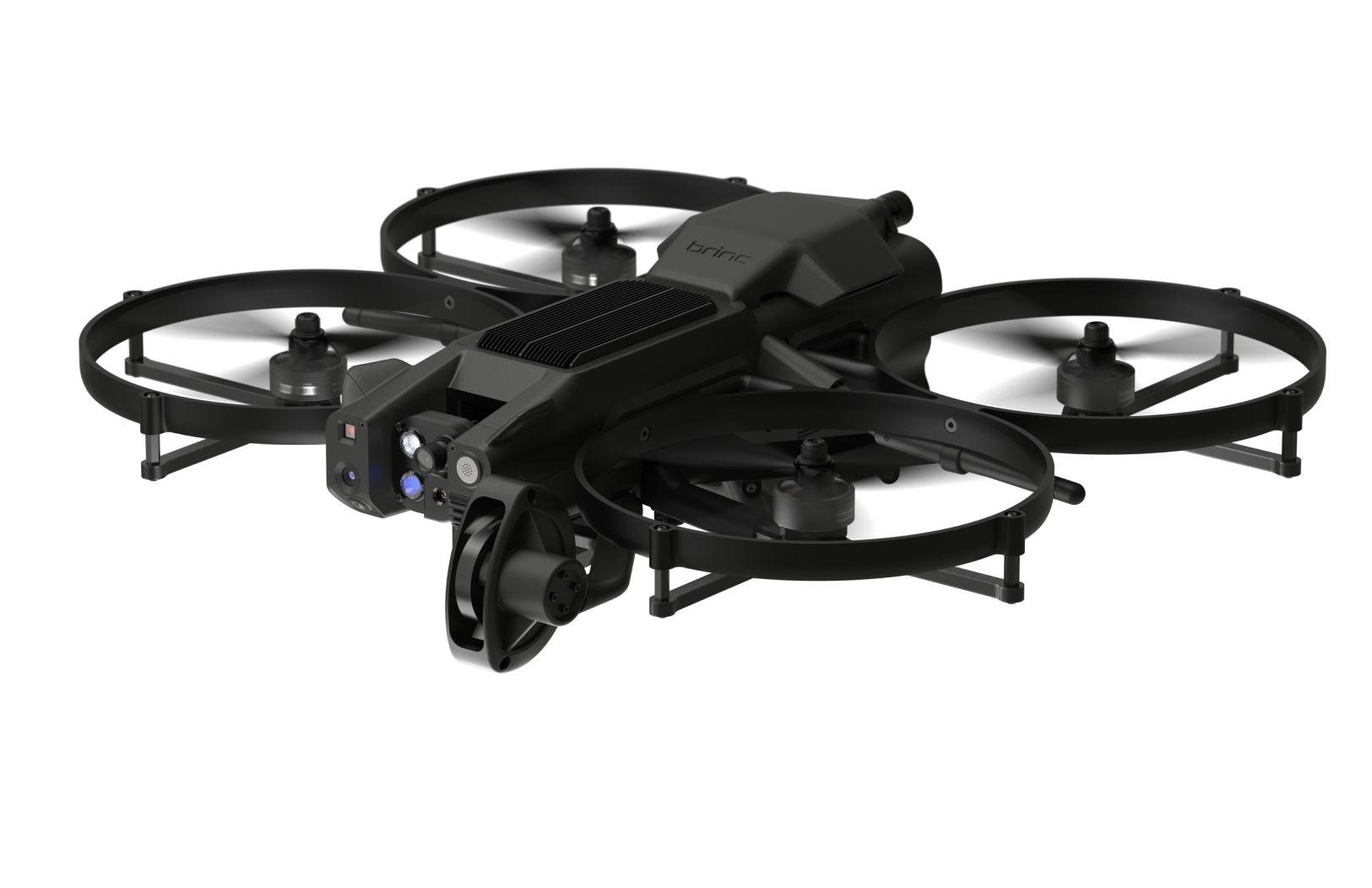 ---
2 March 2023
BRINC—an American developer and manufacturer of technology in the service of public safety—today announced the release of its next-generation drone, LEMUR 2. 
LEMUR 2 is specially designed to enable law enforcement and public-safety professionals to survey dangerous areas, assess a threat profile, and de-escalate conflict without putting individuals in harm's way. 

Founded in 2018, BRINC's first drone—the LEMUR—introduced two-way communication capabilities, a glass breaker, and optimized systems for indoor flight.
Watch the LEMUR 2 In Action!
The LEMUR 2 introduces the BRINC proprietary Autonomy Engine, where the drone's onboard LiDAR sensor creates a 3D map of its surroundings in real time to enable a suite of capabilities—including a 360-degree standby hover that doesn't rely on light or GPS systems, as well as an obstacle-awareness system that dynamically adjusts speed around objects while still providing complete control to the drone operator for tactical maneuvers. The BRINC LEMUR 2 is National Defense Authorization Act (NDAA) compliant, and the company has been approved by the U.S. government for its products to be used by federal agencies and contractors.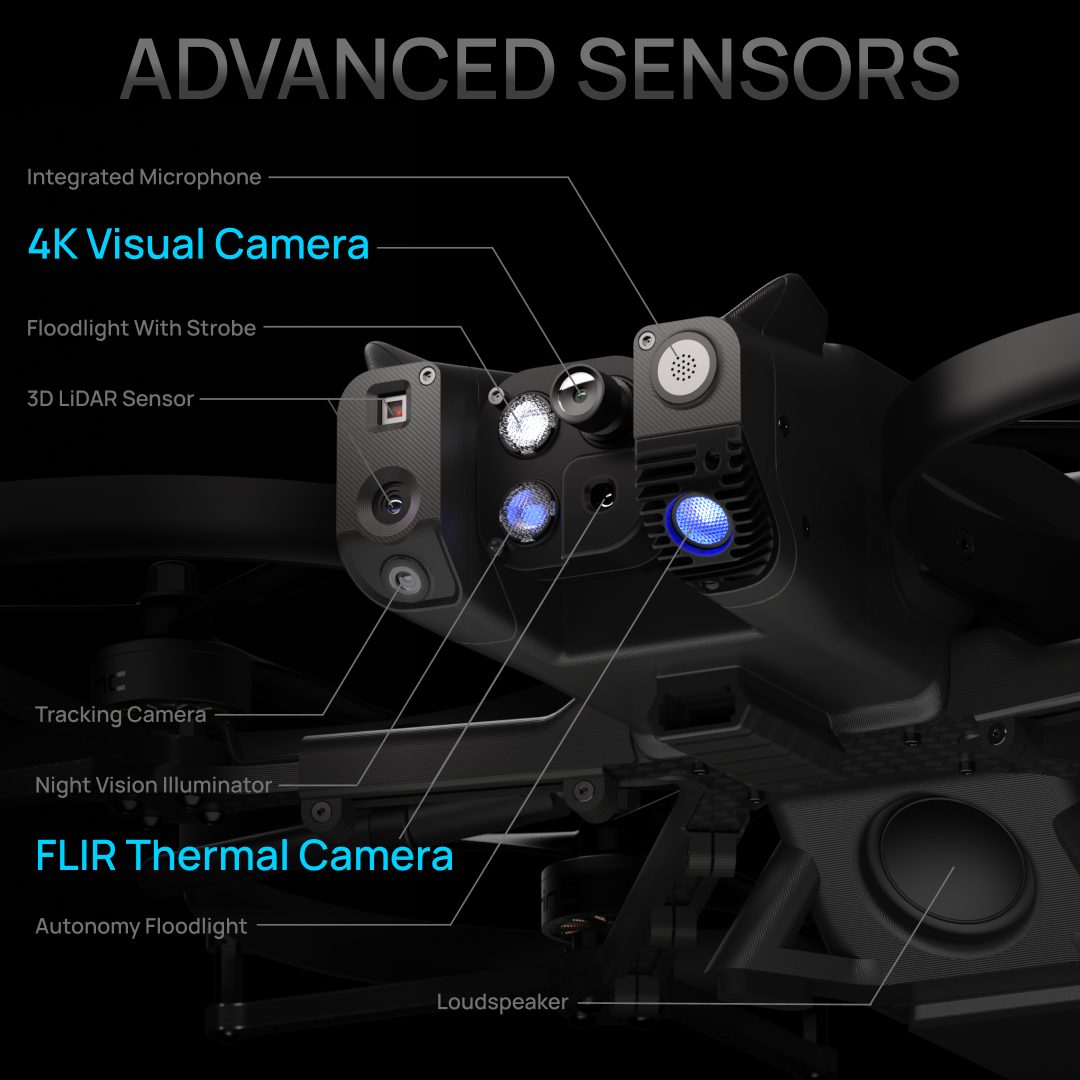 "Today marks the next step of our journey to advance drone technology in the service of public safety," commented BRINC CEO Blake Resnick. "Our mission is to revolutionize public safety by leveraging technology to de-escalate dangerous situations. Each drone deployed is one less individual put in harm's way. The LEMUR 2 is the next era of first-response technology that will undoubtedly make law enforcement and emergency services in our country more efficient and safer for all involved."
In addition to the LEMUR 2 Autonomy Engine is a first-of-its-kind sensor array that combines ten unique systems—including a LiDAR sensor, tracking camera, multiple night-vision illuminators, a spotlight with strobe, 4K camera, FLIR thermal imager, microphone, and loudspeaker—to support autonomous operation, visual/night/thermal imaging, and two-way comms. Video and data is transmitted locally to a custom BRINC controller, and encrypted using AES-256 protocols. The LEMUR 2 is also mesh-network compatible, allowing for multiple drones to extend each other's range in large buildings or underground. With an integrated 4G LTE-powered connection, LEMUR 2 drones can securely stream a live-camera view and 2D floor plans to off-site stakeholders through the new BRINC LiveOps web platform.
"Throughout our journey, we have worked with past and present law enforcement and emergency services professionals to understand their unique challenges and enhance their ability to do difficult jobs safely with best-in-class technology," stated Resnick. "We look forward to building upon our success and continually pushing the boundaries of what BRINC can offer to benefit public safety."
Watch! Blake Resnick Talks About the LEMUR 2
In an exclusive bonus for The Droning Company readers, Chris "The Drone Geek" Favel was able to interview Resnick about the new LEMUR 2 for his LTD Podcast.
About BRINC
BRINC manufactures its products in the U.S., has co-located R&D and production facilities at its Seattle headquarter, and is vertically integrated to control its supply chain. BRINC is also investing in a safer tomorrow by developing a network of docked-drone systems to respond to 911 calls quickly and effectively, moving response time from minutes or hours into seconds, while providing the capabilities to enable a "de-escalation-first" approach to public safety.