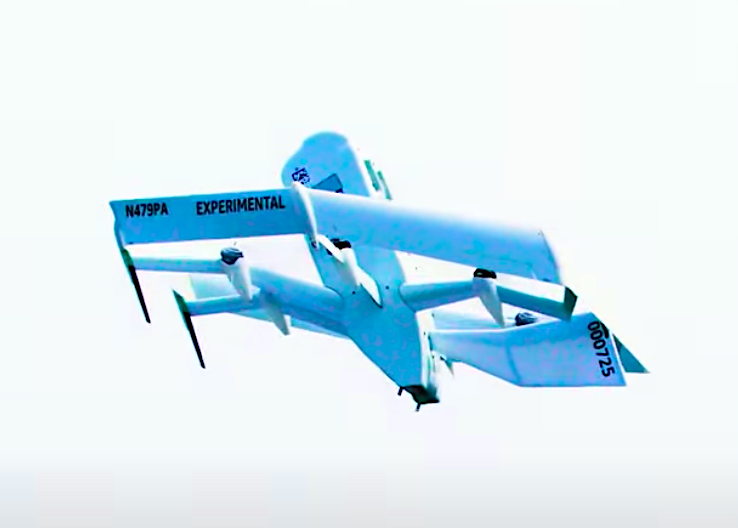 ---
August 19, 2022
In a historic Summit on Advanced Air Mobility (AAM) hosted by the White House last week, The Commercial Drone Alliance (CDA) urged President Biden to unleash the full potential of new aviation technologies such as electric vertical take-off and landing (EVTOL) and commercial-drone technologies.
"We are living through an advanced aviation revolution," stated Lisa Ellman, Executive Director of the CDA. "When its history is written, the White House Advanced Air Mobility (AAM) Summit could mark a significant milestone. President Biden now has the opportunity to take strong executive action to ensure American leadership in the next era of aviation."
The United States boasts a vibrant drone-technology industry. But as global technological capability advances quickly, as well, U.S. policy has lagged behind. 
Support for safe drone deployment has been a bipartisan policy priority since 2012, when Congress directed the FAA to integrate drones into the National Airspace System. But it's now 2022, and not a single drone has received standard FAA certification. FAA authorizations for advanced drone operations that benefit the American public are limited, and they require cumbersome, expensive, and time-consuming procedures.
For example, U.S. companies are completing hundreds of thousands of drone deliveries in other countries. Not here. Drone package delivery in America is limited to a handful of small-scale pilot projects. Drones are also being used across the country to inspect critical transportation, energy, and communications infrastructure, but outdated regulatory constraints limit the scale and impact of such operations.
The White House AAM Summit sent an important signal—that this country is risking its more-than-100-year global leadership in aviation. This matters for our economy and for our national security. In a market long characterized by state-subsidized companies based in countries of concern, U.S. leadership in the AAM sector is a strategic imperative.
About the Commercial Drone Alliance
The Commercial Drone Alliance is an independent non-profit organization led by key leaders in the commercial drone and advanced air mobility industries. The CDA brings together commercial drone end-users, manufacturers, service providers, advanced air-mobility companies, drone-security companies, and vertical markets including oil and gas, precision agriculture, construction, security, communications technology, infrastructure, newsgathering, and filmmaking. The CDA works with all levels of government to collaborate on policies for industry growth and seeks to educate the public on the safe and responsible use of commercial drones to achieve economic benefits and humanitarian gains.