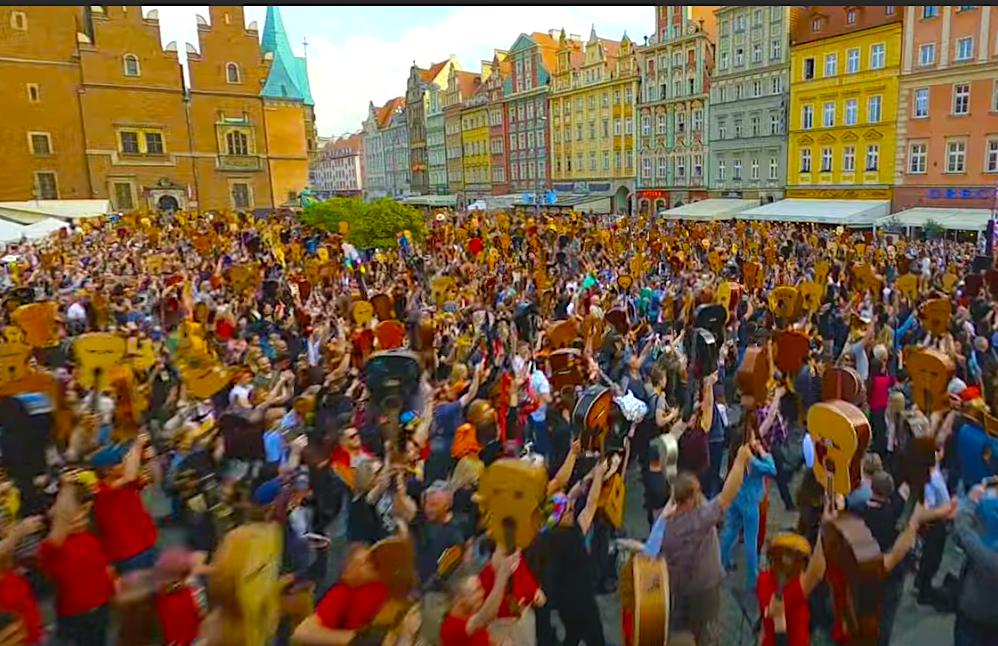 ---
By Michael Molenda, Editor-in-Chief
Europe's gargantuan annual guitar festival in Wroclaw Poland got a pretty awesome gift for its 20th anniversary concert—a Guinness World Record for Largest Guitar Ensemble.
The 7,676 guitarists who crammed into the city's market square to perform "Hey Joe" in a communal celebration of the power of music all shared the prize, and the recording-setting event was captured by drone pilot Cine Ghost. 
WATCH!
Founded by Polish guitarist, composer, educator, and recording artist Leszek Cichoński, the event started out as a tribute to his musical hero Jimi Hendrix, but the original Thanks Jimi Festival evolved into the current Gitarowy Rekord Guinnessa—an appropriate name change, as the gathering keeps breaking Guinness records.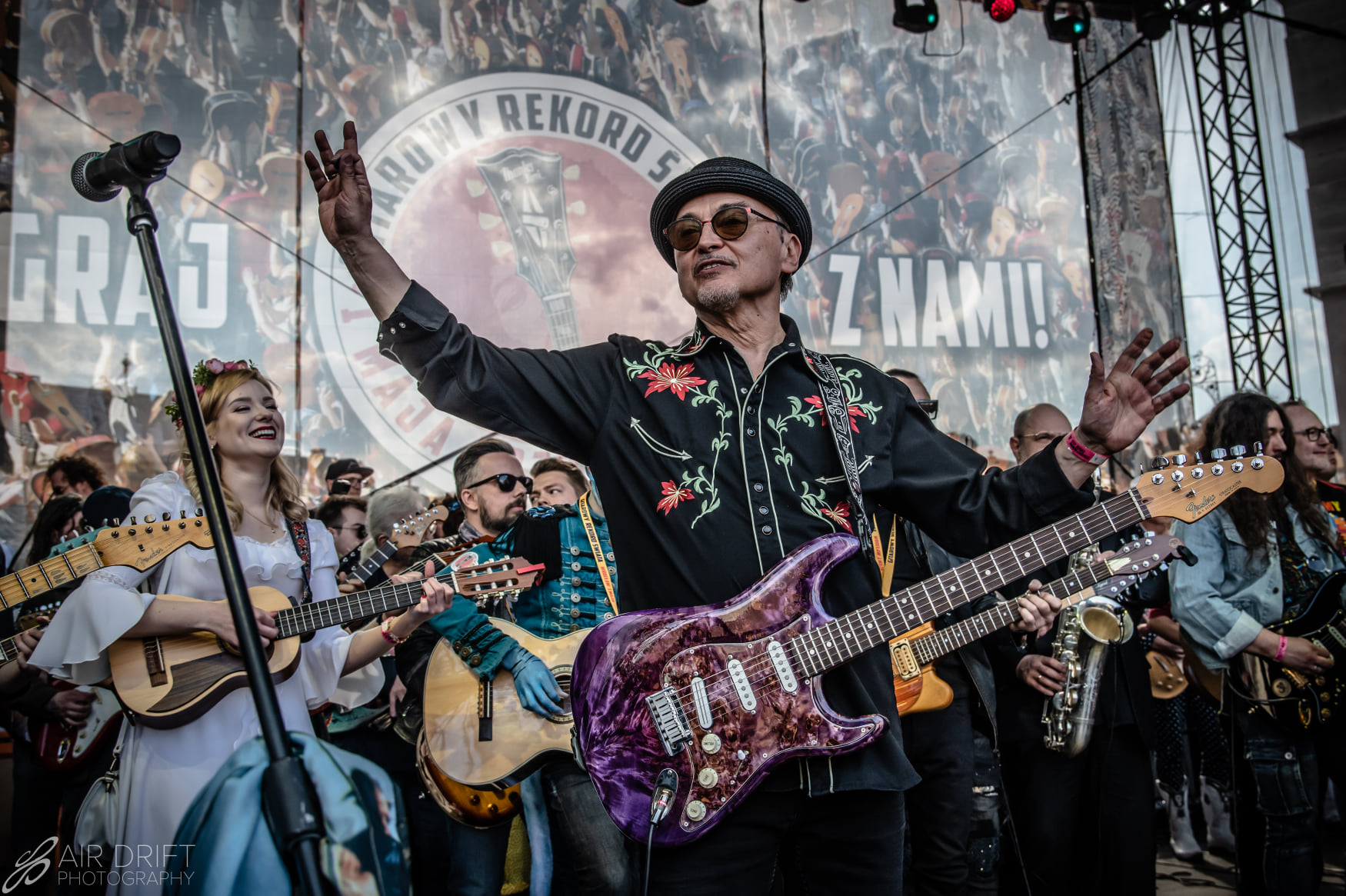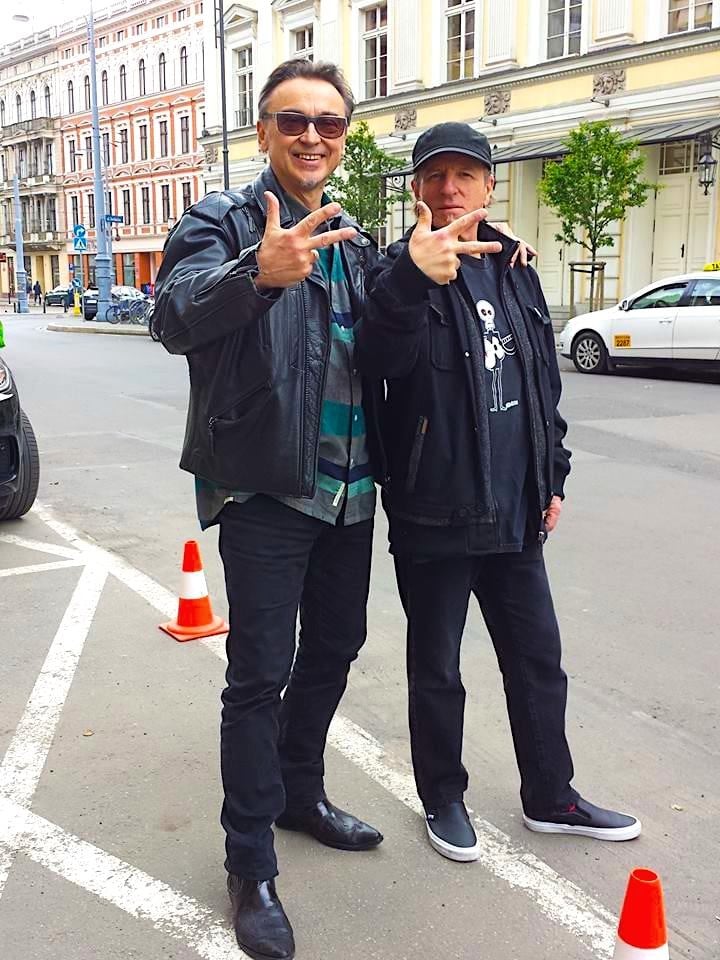 Left: Cichoński leading the performace of "Hey Joe" on the main stage in 2022 [Photo by Henryk Michaluk]. Right: Cichoński and I flashing his "Universal Vibrations" or "UniVibe" sign that represents hope, unity, and love. "I'm trying to show the power of music to unite us all," he told me in 2019. "So many things seek to separate us these days, but UniVibe is all about uniting us. I ask all musicians to show awareness for this sign. Let's change the world!"
In fact, my wife and I have been onstage with throngs of guitar players from all over the world to break the record twice. 
Cichoński invited us to be a part of the 2018 festival, which set a Guinness World Record with 7,411 guitarists. That record lasted just 12 months, as we were back in 2019 to set a new record with 7,423 guitar players.
The global pandemic forced the Gitarowy Rekord Guinnessa to become pretty much a virtual event in 2020 and 2021, and the 2022 extravaganza came back stronger than ever, with a bigger promotional push, expanded performance and educational offerings, tons of synergistic concerts around the city, and contests and other guitar-oriented exhibitions to pump up excitement and engagement. (Sadly, we were not able to attend this year to reconnect with Cichoński and so many of our European musical friends to chalk up our third Guinness World Record.)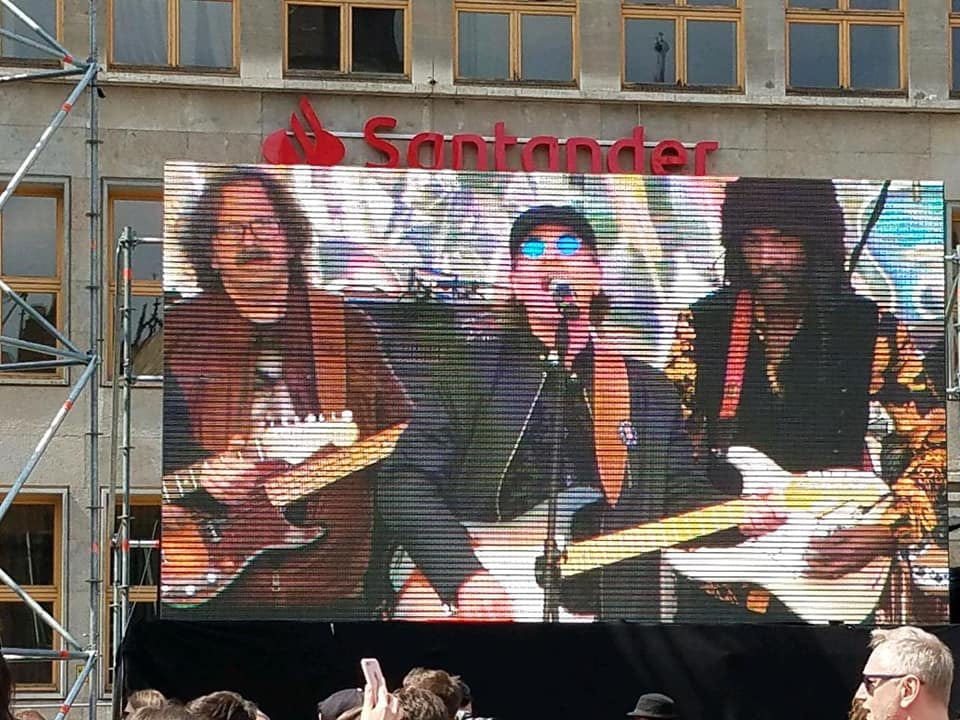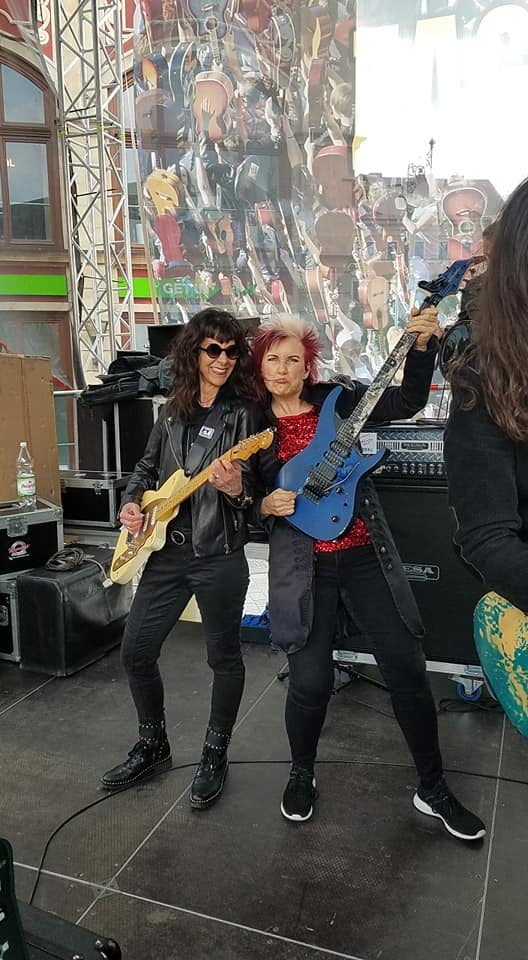 Left: That's me on the big screen singing "Wild Thing" at the 2019 Gitarowy Rekord Guinnessa with Hendrix-influenced artist Stan Skibby at right. Right: My wife Cheryl Munoz and Michael Jackson/Jeff Beck guitarist Jennifer Batten getting their rock poses ready for the big "Hey Joe" moment in 2019.
The spirit of Jimi Hendrix still floats over the festival. In addition to musical artists playing Hendrix songs on the main stage throughout the annual May 1 gathering, the run at the Guinness World Record has always been during a performance of "Hey Joe"—the Billy Roberts song that became the first single by The Jimi Hendrix Experience in 1966.
"We meet every year to unite ourselves with music in the name of Jimi Hendrix," said Cichoński at the 2019 festival.
I can't find the words to truly reveal how beautiful this festival is, how lovely the people of Wroclaw are, and how calmly and confidently Cichoński and his staff manage so many fans, artists, and performances. It's truly a magical time. If you're intrigued, consider attending the 2023 festival by exploring all the facts at this LINK. 
You can also see more photos of this year's big event at the festival's Facebook page HERE.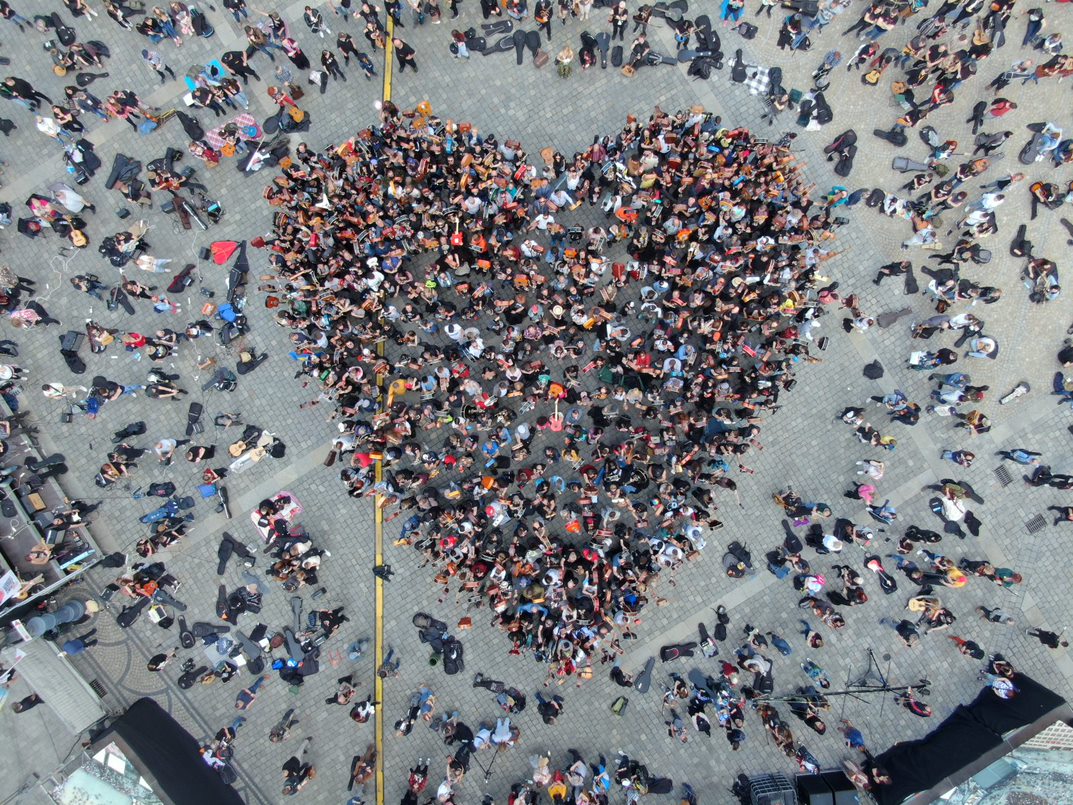 At the 2022 festival on May 1, participants of the Gitarowy Rekord Guinnessa formed a big guitar heart on the Wrocław market square. The organizers stated the heart was "a sign of solidarity with the struggling Ukraine and our neighbors who have come to Poland, and who have found refuge here. We are with you. Make music not war!"