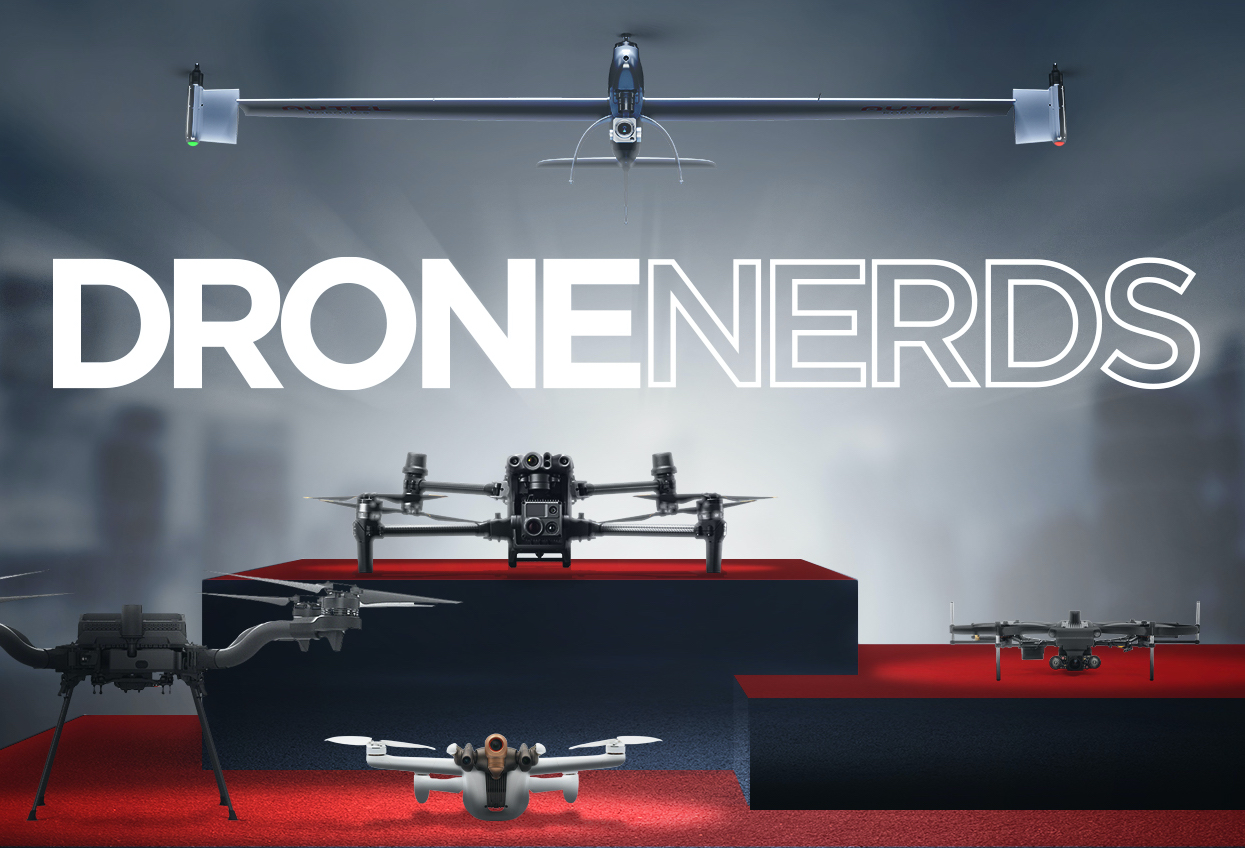 ---
By Drone Nerds
With UAV technology becoming widely accepted and available for commercial use, businesses, governments, and organizations across various industries are implementing drone technology to optimize their workflows. From automating manual processes to increasing safety and productivity, drones are changing the way the world operates.

As drones and congruent technology disrupt current operations and replace existing equipment, new gaps between consumers' needs and new innovations will emerge. Within the drone industry, a crucial link between drone manufacturers and businesses exists—service, maintenance, and dedicated guidance.
Drone Nerds is a pioneer in the industry. Instead of manufacturing drones, the company works with the best drone providers in the industry and provides services that stretch beyond the retail sale of UAV equipment and payloads. Not only does it offer comprehensive fleet management, but also years of experience from serving enterprise clients throughout various sectors.


Industry Experience & Leading Partnerships
For the last eight years, Drone Nerds has taken its two-decades-long experience and knowledge within the consumer market and applied it to the needs of enterprise customers. The Drone Nerds team has helped customers in public safety, construction, energy, mining, and many other industries identify the best solution to their needs. Because organizations must comply with the FAA commercial regulations, Drone Nerds provides optional FAA aircraft registration at the time of purchase, ensuring customers can fly their fleet right out of the box.
For customers that operate within public safety—including emergency response, law enforcement, security, and fire departments—Drone Nerds has become a trusted advisor, helping various organizations identify drone solutions that comply with the regulations and standards of their individual departments.
Drone Nerds' specialists provide additional information on how these departments can obtain a Certificate of Waiver or Authorization (COA) in order to fly emergency response UAVs within restricted airspace, along with guidance on selecting Blue sUAS listed aircraft. Local public safety departments receive regular training from Drone Nerds' professional pilots and have developed in-house programs by using Drone Nerds' training models.

Mining, inspection, and solar energy customers have experienced significant success due to the optimization of their workflows with Drone Nerds' payload and drone solution packages, as Drone Nerds partnered with Teledyne Flir—a well-known thermal and gas sensor manufacturer. Drone Nerds offers the FLIR Vue TZ20-R, a thermal-zoom drone payload that captures high-quality thermal imagery with its dual-boson sensors.
As DJI's Enterprise Platinum Partner in North America, Drone Nerds supports smart farming initiatives by providing agricultural organizations with the latest DJI Agras technology, including the DJI Agras T10, T20, and T30, as well as the MG-1P and MG1S. By using drone technology, farms and horticulturists can increase productivity and crop yields, reduce pollution, and implement scalable initiatives. Drones used in precision farming reduce chemical runoff by identifying adequate moisture levels in the soil, and spot dispersion of economic poisons, versus traditional methods which require complete drenching of soil.

Drone Nerds has also partnered with leading software providers—such as Pix4D, DroneDeploy, DroneLogBook, Votix, and AirData—providing their products and services as part of its suite of complete drone solutions. Pix4D is a leading photogrammetry mapping solution provider, ideal for construction, surveying, and inspection operations. DroneDeploy offers mapping software that specializes in 3D virtual walkthroughs and many other apps designed to capture visual data effortlessly. With DroneLogBook, Votix, and AirData, organizations can plan, coordinate, and manage their fleet, as well as assign pilots to specific jobs or locations.
Expert Guidance, Dedicated Consultation

Drone Nerds takes a consultative approach when it comes to helping enterprises find the right UAV solution for their organization. The process is relatively simple and is broken down into three steps: discovery, implementation, and continuous support.

During the discovery stage, an account executive with corresponding industry experience meets with the project manager and stakeholders of the organization. The Drone Nerds account executive will review the organization's goals for the UAV program, and align the customer to the drone, payload, and software solution best suited to their needs. By connecting customers to drone experts that are familiar with their customer's industry, Drone Nerds ensures that they are well informed of UAV regulations that affect their specific operations, and selects the right equipment they need.
Additionally, Drone Nerds helps private organizations develop ROI demonstration plans, designed to showcase a complete cost-benefit analysis of drone programs by using the customer's own data, compared to existing customers within their industry. For public organizations, like fire and police departments, Drone Nerds helps them identify sources of funding by informing them of state and federal government grants available for UAV programs.

Organizations that move forward with a drone program receive a comprehensive implementation experience. The implementation period sets up their drone program for success. This involves providing a full range of training solutions to prepare the team to master the management of their drone program, as well as providing custom kitting services (updating firmware, flight testing, configuring app settings, and much more) so that their aircraft is ready to fly upon delivery.
After the implementation is complete, businesses are connected to all the resources Drone Nerds has to offer—this includes service technicians, guides, and access to Drone Nerds' proprietary Always Flying Program™.
Always Flying Program
As the largest service center in North America, Drone Nerds employs a talented pool of trained drone experts. Their in-house technicians benefit their customers' needs—and their bottom line. Customers receive expert consultation and repairs with a quick turnaround time and no added expense of third-party consultation fees.
The Always Flying Program features a "Hot Swap" service. This feature of the plan offers an alternative: warehoused drones that can be shipped out the next day, minimizing operational downtime. This helps businesses maintain field productivity.

Although the implementation of a well-thought-out program may seem complex, by following the right procedures and leveraging experts in the field, the process can be simple and easy.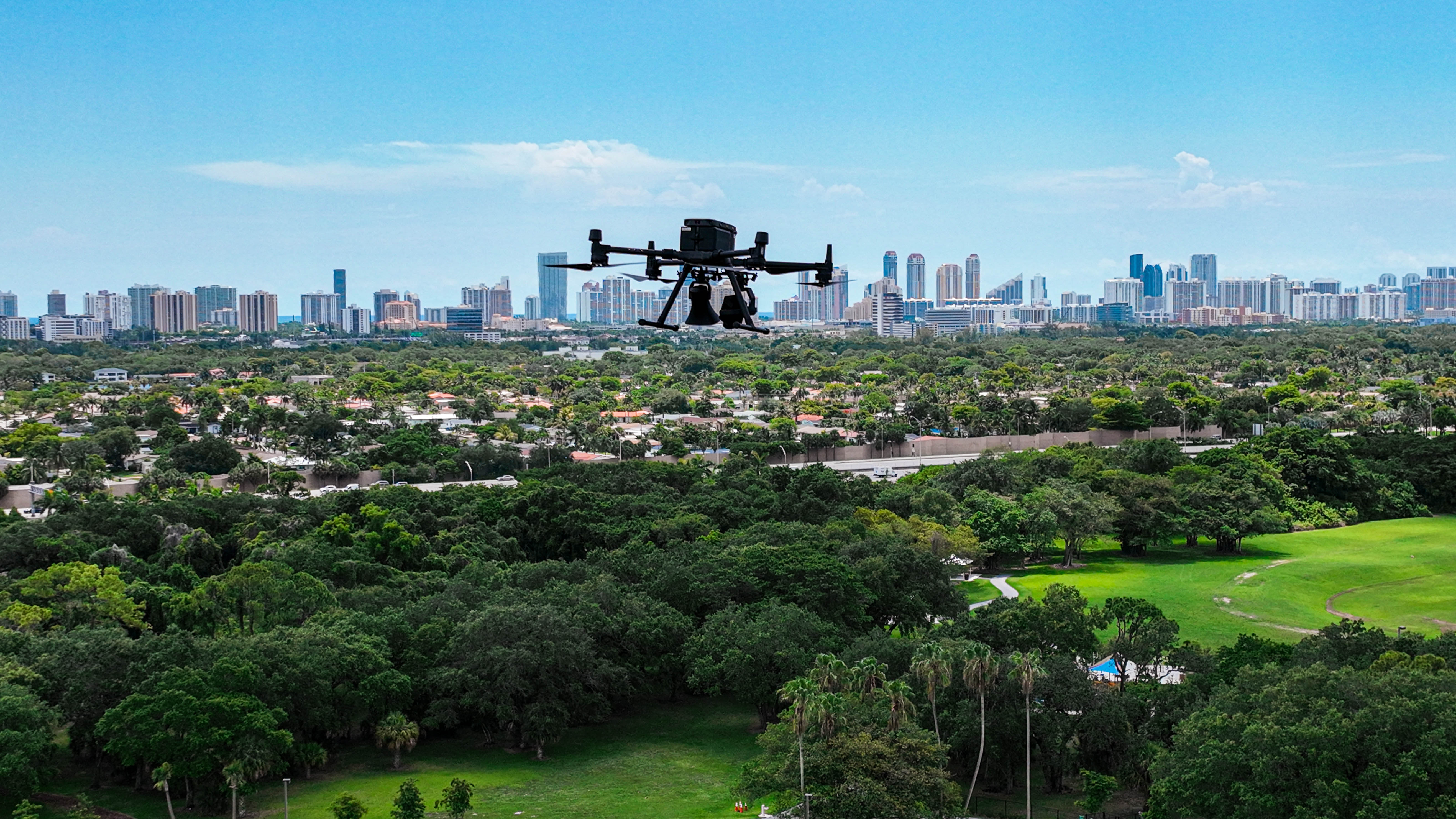 Opportunities for Growth
Within the drone industry, there is opportunity for growth, diversification, and advancement. The world will continue to find new, innovative ways to boost productivity and keep up with demand. According to research conducted by Grand View Research, the global commercial drone market is currently valued at $13.44 billion USD, and is expected to reach a compound annual growth rate (CAGR) of 57.5 percent through 2028.

Drone Nerds is an organization committed to providing deep industry knowledge, designed to fill the gap between manufacturers and customers. By continuing to form key partnerships with top drone manufacturers, developers, and other specialists, Drone Nerds is making UAV technology more accessible than ever before.
By investing in employees and personnel with diverse industry experience and a passion for drone technology, Drone Nerds better understands and serves customers regardless of their niche.

Take the next step in your drone program implementation journey by clicking HERE.