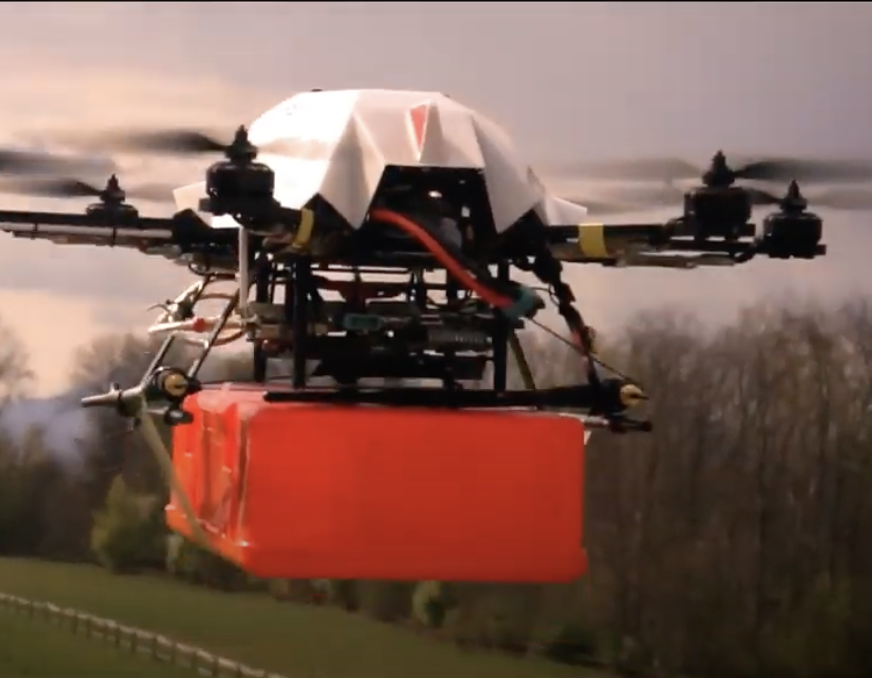 ---
8 February 2023
The world's emergency drone market may grow to almost $16.8 billion in 2033, according to a recent record by Fact.MR.
Emergency drones are becoming essential assets for rescue workers and first responders—especially when outfitted with multispectral sensors and powerful spotlights.
Key takeaways from the study include:
• Compound annual growth rate for the emergency drone market is projected at 13.1 percent. From 2018 to 2022, the CAGR was 11.6 percent.
• Rotary-wing emergency drones dominate the market, and sales are expected to reach $2.6 billion in 2023. 
• Disaster-management applications by priority end users—which are identified out as police departments, Homeland Security, fire departments, healthcare and EMS, defense, and disaster management —is projected to represent 23.1 percent market share in 2023.
Due to increasing demand, many established companies, startups, and research institutions are developing and evolving emergency-drone technology. Potential hot areas for maximum returns on investment are India, Canada, and Germany.
Manufacturers to watch for in the emergency drone space—as they produce fixed wing, rotary wing, and hybrid wing models—include:
3D Robotics

AgEagle Aerial Systems Inc

Asteria Aerospace

ATMOS UAV

Autel Robotics

Ayaan Autonomous Systems Pvt. Ltd.

Delair SAS

DJI

Draganfly Innovations

General Aeronautics

General Aeronautics Pvt. Ltd.

Guangdong Syma Model Aircraft Industrial Co. Ltd

Hubblefly Technologies Pvt Ltd

IIO Technologies
Currently, the main regions were emergency drones are being developed are North America, Latin America, Europe, East Asia, and South Asia and Oceania.