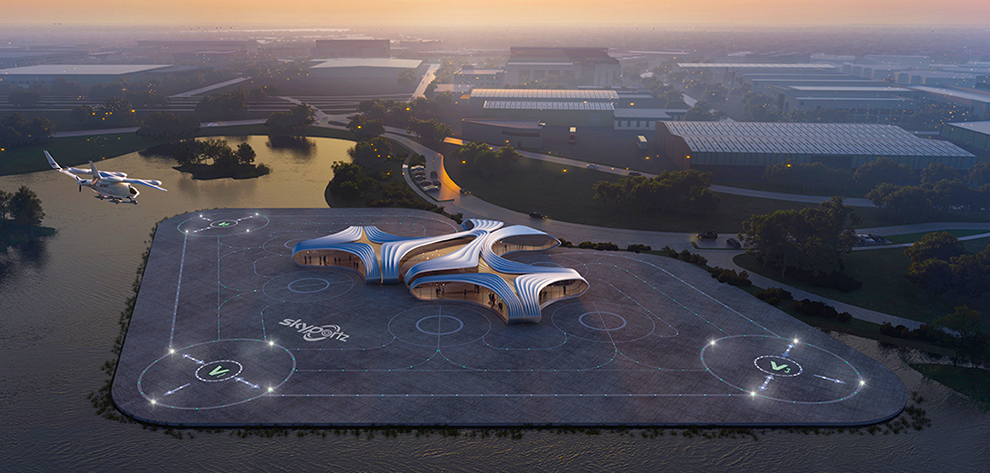 ---
23 September 2022
With more than a few tech evangelists predicting eVTOL (electric vertical takeoff and landing vehicle) air taxis will be transporting fares for test flights by 2024—and that the industry could be in full swing by 2030—massive investments in aircraft and infrastructure presage an urban air mobility (UAM) system built around clean-energy aircraft. Companies such as United Airlines have already dropped multi-millions to assemble eVTOL fleets that promise to revolutionize air travel, eradicate carbon emissions, and create a green future for the airline industry.
But forward-looking aviation companies aren't limited to developing eVTOLs. Australia's Skyportz, for example, seeks to build a "destination network" of vertiports in the country to move both people and freight. The first Australian veriport design was debuted on August 30, and is set for construction at Caribbean Park in Melbourne—the fastest-growing commerce precinct outside of the city's central business district.
"With the development of a vertiport in a business park, we are breaking the nexus between aviation and airports," says Skyportz CEO Clem Newton-Brown. "For this industry to succeed, it needs to have policy makers pushing the envelope to support new mini airports in locations people want to go. Community support is going to be the key to the development of these services. The community is going to have to see the benefits. Electric air taxis will be a new era in aviation where clean, green, and quiet small aircraft can take people to places they want to go—be it work or leisure. The Caribbean Park vertiport is the first in a network of sites we will establish in advance of [eVTOL] aircraft becoming widely operational."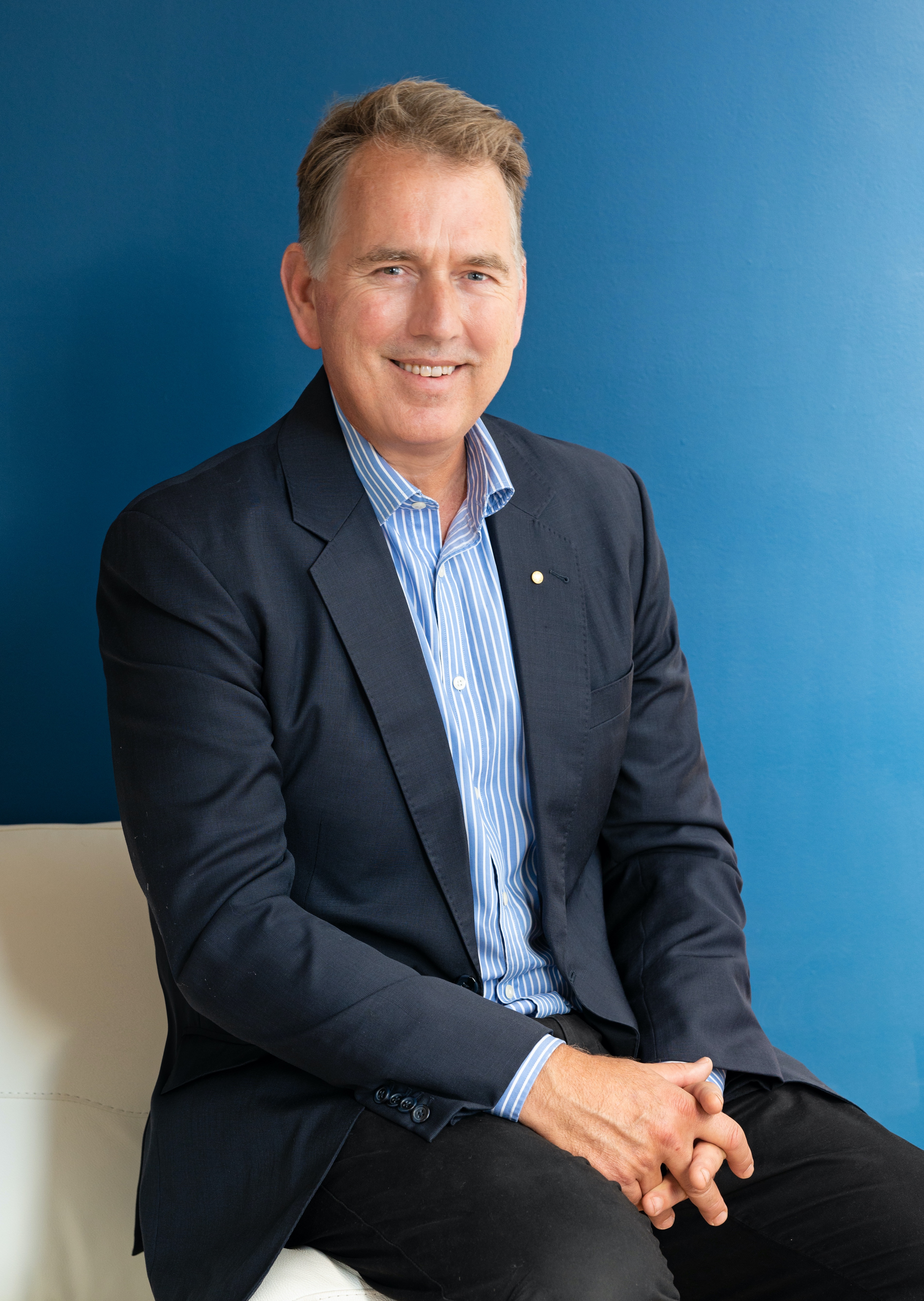 Clem Newton-Brown
The Caribbean Park vertiport is being designed by the Sydney, Australia architecture firm, Contreras Earl.
"We are proud to have designed Australia's first vertiport—a beautiful, sculptural, ground-breaking terminal that contributes to the evolution of architecture and to the future of our communities and cities," says Rafael Contreras, Director, Contreras Earl Architecture. "We founded our firm to design original, inventive buildings like Skyportz, as we believe architecture and technology should evolve together. Using advanced technology, we developed an efficient modular design made with recyclable aluminum. The system is lightweight, prefabricated, and assembled on site, so that it can be adapted and configured for a broad range of settings and scaled for mass production."
The component-structured vertiports—which Contreras Earl designed with site-specific input from aviation consultants Arup and To70 Aviation—can be packed into shipping containers and delivered anywhere in the world. Beta Technologies is set to provide battery-charging stations. For Caribbean Park, the plan is to include three active landing pads and multiple charging bays. The vertiports can be retrofitted into structures such as multi-level car parks and existing heliports, and can be utilized as bars, cafes, or event spaces until the time is right to activate the sites as eVTOL destinations.
"Skyportz is offering the property industry a chance to get on the front foot and install these lightweight, affordable vertiports in advance of being able to actually use them," says Newton-Brown, who acknowledges that countries have not yet adopted regulations and standards for these new vertiports. "But there is no point developing air taxis and other eVTOL services if the aircraft can't land in new locations."
On September 14, Skyportz has opened its vertiport database to accept registrations across the globe for potential sites.
WATCH!