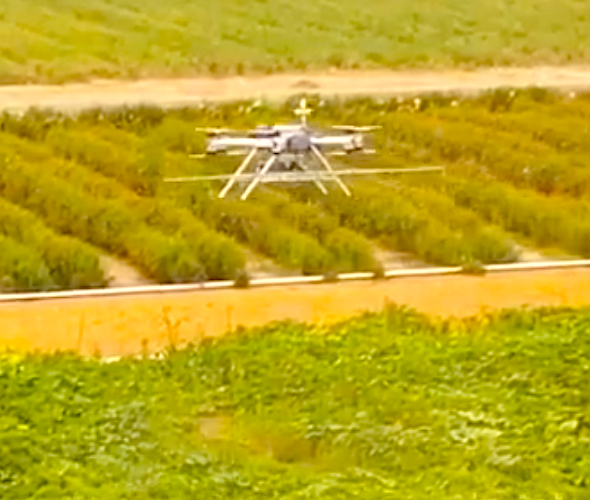 ---
24 April 2023
Guardian Agriculture —a U.S. company formed in 2017 by former Apple, BAE, Tesla, and Uber executives—is the first drone maker to receive approval from the FAA to operate eVTOLs across America.
Guardian Agriculture says it's initial electric, autonomous drones will be deployed to spray crops—part of a larger plan to enhance sustainable farming in the United States. The company's name represents its mission to "guard" farms while producing less harmful emissions and less waste.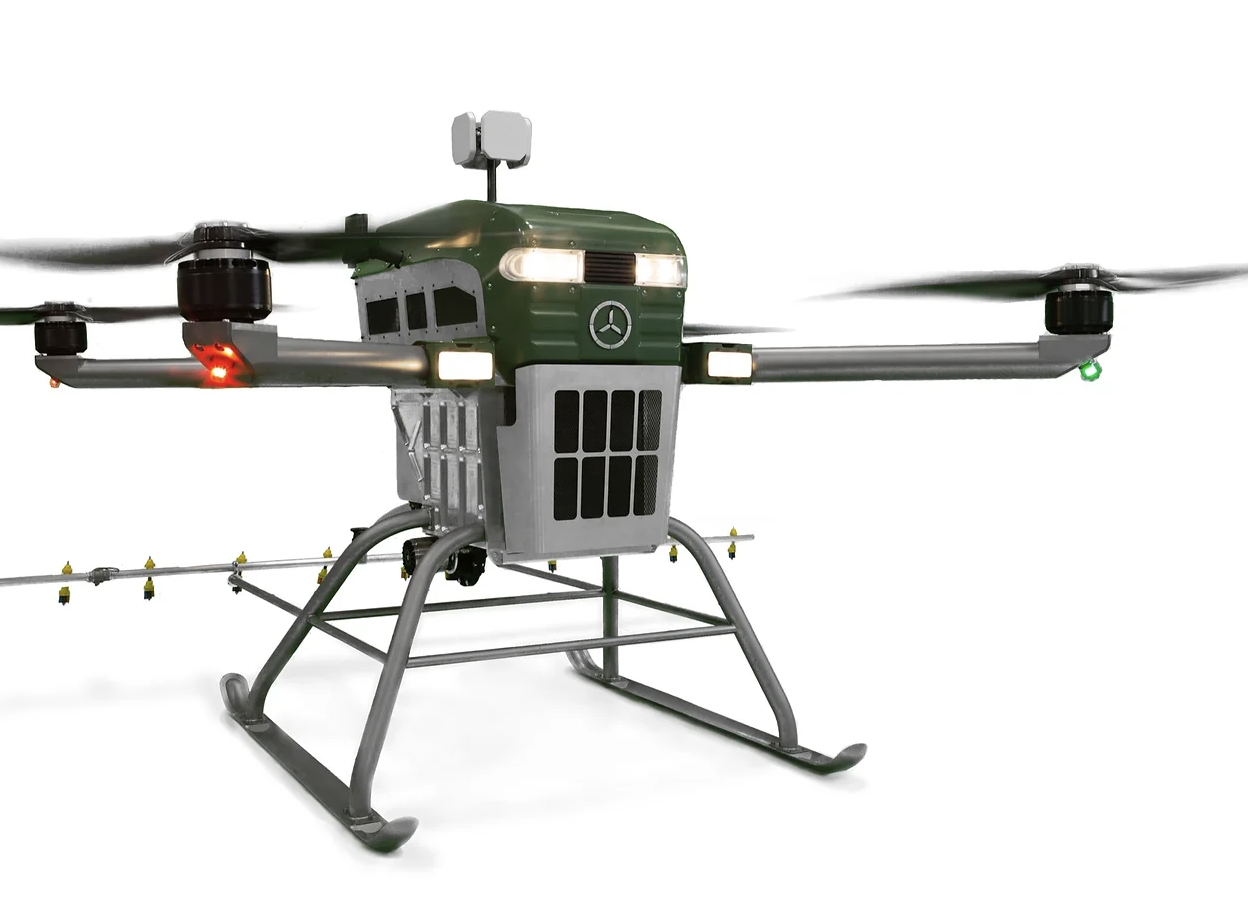 Drones have already aided the farming community, but a significant mumber of farmers have been moving away from gas-powered aircraft, and seeking other, more environmental methods to tend to their crops. Unfortunately, alternative systems were often deemed too small, or too limited in range.
While the FAA approval is a first, giving Guardian Agriculture the ability to operate a commercial electric vertical takeoff and landing (eVTOL) system, it also clears the airways for what Guardian sees as a viable solution, as its eVTOL actually offers the same coverage as aerial crop dusting and ground spraying—and all with digital accuracy at lower or equal cost.
Guardian Agriculture CEO and past BattleBots champion, Adam Bercu, says they designed the electric drone to meet the needs of commercial agriculture, explaining:
"eVTOL powered crop protection is better for crops, better for the environment, and better for growers' bottom line," says Guardian Agriculture CEO, Adam Bercu.

The Guardian SC1 eVTOL is designed to cover 40 acres per hour of crop protection—offering a 9.1 kWh battery capacity, four six-foot propellers powered by a 40hp drivetrain, fully autonomous capabilities, a supercharger ground station, and software to store data.
Guardian expects to be the first eVTOL manufacturer operating at scale after the authorization, as  explains:
"This is just the start," says Guardian COO, Jeff Sparks. "The real-world experience we'll accumulate allows us to demonstrate our system's safety and reliability, which we can leverage across other use cases and products outside of agriculture.
Systems start at $119,000. Deliveries are slated to begin later this year, and Guardian reports it has already received more than $100 million in customer orders for its electric drone. 
Learn More