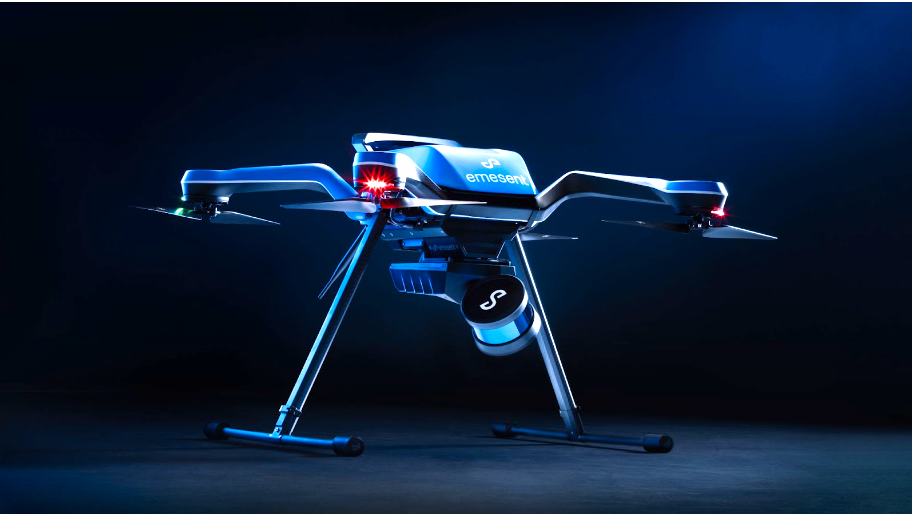 ---
1 September 2022
The Emesent Hovermap is an autonomy and LiDAR mapping payload. Acecore Technologies' Zoe is an aerodynamic dutch-designed drone that is both wind and rain-resistant.
Hovermap-Zoe brings these two together in a seamless integration, providing the robust, compact, and weatherproof Zoe with the power of Hovermap's proven autonomy functions that allow it to fly beyond line of sight and communication range—even in challenging GPS-denied environments. 
Autonomy in Challenging Conditions
"The Hovermap-Zoe combination takes full advantage of the Zoe drone's ability to fly in challenging conditions, while Hovermap's collision avoidance maintains a safe standoff distance from assets," says Dr. Stefan Hrabar, CEO and co-founder of Emesent. "Zoe's payload capability also allows users to attach a top mount camera to capture high resolution inspection images anywhere. 
Hovermap's latest iteration—Hovermap ST—has a tough, lightweight, IP65 weather-sealed design to match the Zoe drone's tough exterior and go further into previously inaccessible areas.
Safer Asset Inspections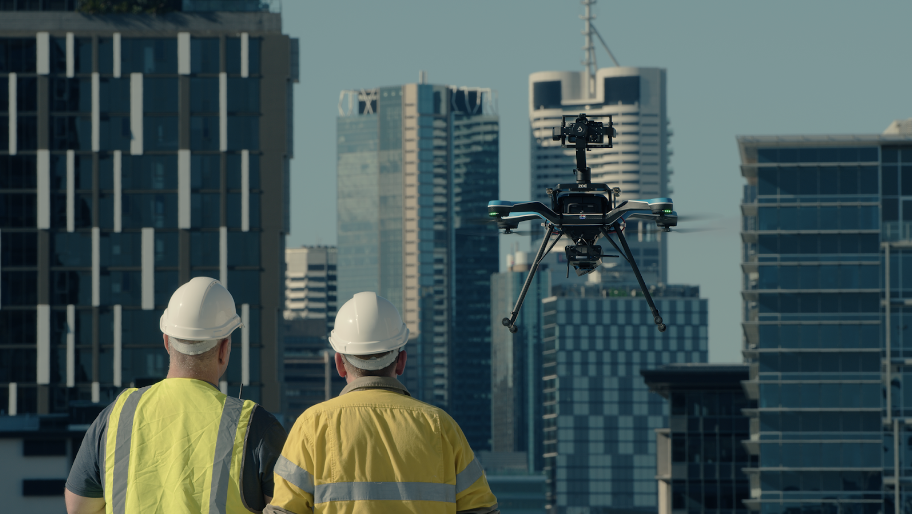 Above: Hovermap-Zoe can carry a gimballed, full-frame, top-mount camera, making it an ideal tool for asset inspection.
Zoe's ability to carry both Hovermap and a gimballed, full-frame, top-mount camera enables the capture of high-resolution inspection images. Hovermap's ability to maintain a safety bubble around the drone allows users to stably and safely maneuver up close to, inside, or underneath assets to map them and capture detailed images. 
Together this makes Hovermap-Zoe the ideal tool for the mapping and inspection of complex structures, including sensitive government assets, bridges, communications towers, buildings, and many more. The ability to preview the scan data captured in real-time allows operators to leave the site confident they've captured everything needed.
Equally capable above ground or underground, indoors or out, Hovermap's plug-and-play design and quick-release mechanism allow it to be easily detached from the drone and used as a handheld scanner, or even mounted to a vehicle, backpack, or pole. This provides the versatility needed to capture data anywhere with a single scanner. 
Autonomy for Access Beyond Visual Line of Sight
Hovermap-Zoe provides advanced drone autonomy thanks to Emesent''s proprietary autonomy algorithms and Wildcat SLAM solution.
SLAM—or Simultaneous Localization and Mapping—is used by Hovermap for both mapping and real-time navigation, using range and sensor data to estimate the motion of Hovermap-Zoe. Once this motion has been estimated, the range data can be projected into a common coordinate frame to produce a 3D map and control Zoe—even in GPS-denied environments.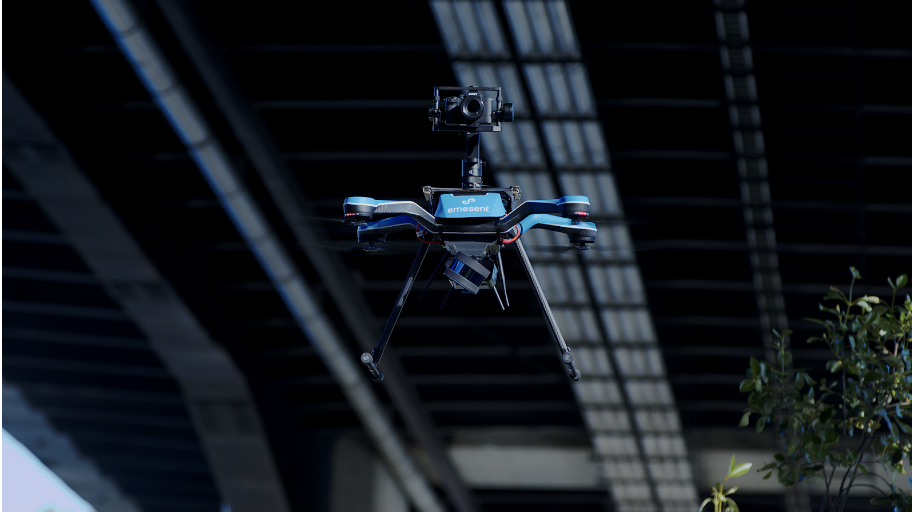 Above: Hovermap's ability to provide navigation, even in GPS-denied environments, enables a host of inspection applications, including flying and mapping underneath bridges.
Hovermap builds on the SLAM solution with proprietary drone autonomy algorithms to automate the drone flight, providing collision avoidance, position hold, autonomous flight, and smart return-to-home capabilities in GPS-denied, hazardous, and dark environments. This enables a host of applications such as flying and mapping inside warehouses, underneath bridges, or in underground mines. Hovermap also provides the operator with a real-time view of the area of interest, protecting both the assets and operators.
The application of Emesent's Hovermap solves problems globally and has made significant impacts in the infrastructure, survey, mapping, and mining industries, counting BHP, Rio Tinto, and Glencore among its customers. 
SEE US AT BOOTH #439 AT THE LAS VEGAS UAV EXPO 2022
The Future of Autonomy
Founded in 2018, and based on more than ten years of CSIRO research, Emesent has rapidly grown into a medium-sized business of over 150 employees, and is a world leader in drone autonomy, LiDAR mapping, and data analytics. Headquartered in Brisbane, the company has also opened offices in the U.K. and USA, and has sold its products in over 40 countries worldwide through an extensive reseller network. 
Emesent's vision is to be world leaders in autonomous digitization of challenging, hard-to-reach places and assets—to explore further, understand more, and enable the impossible. 
"Today, we are just scratching the surface of how drones and robotics can be deployed," says Hrabar. "With constantly advancing technology—and the ongoing desire to increase efficiency and productivity—there is a growing interest in more integrated and autonomous systems and operations. 
"We believe that ultimately the application of robotics, machine learning (ML), and artificial intelligence (AI) has the potential to enable full workflow automation. We'll see a combination of multiple autonomous processes, so that the asset itself becomes the autonomous system, with key decisions made by an integrated AI layer optimizing the entire process. Multi-agent, fully autonomous drones and robots will form a pivotal part of the core infrastructure, acting as mobile sensors and constantly collecting and live streaming 4D data to a data management platform, with real-time automated decision making and actions enabled by ML and AI. Digital twins will run thousands of 'what if' simulations per second, analyzing and validating data from multiple sources to identify insights, anomalies, and optimizations. Those outputs will feed back 24/7 to autonomous robots that will set to work to make the changes in the real world, with the whole cycle continuing in perpetual motion."
To keep up to date with Emesent, visit their website.
WATCH!