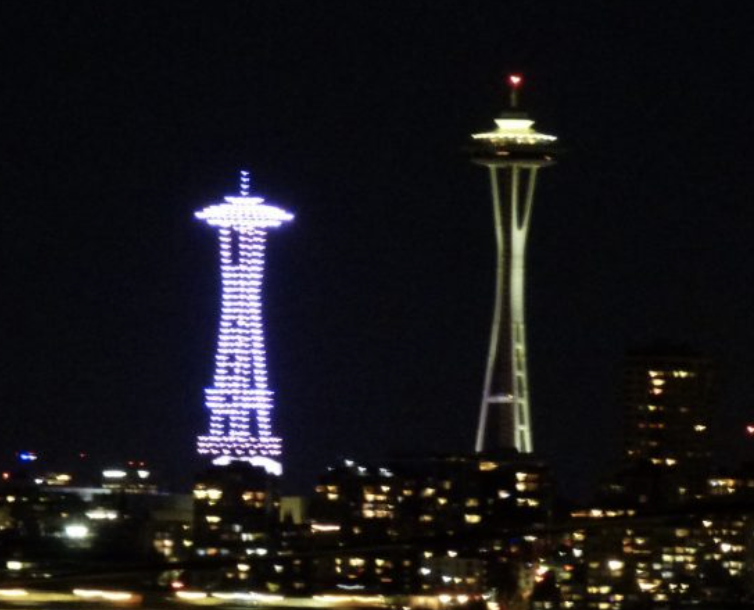 ---
11 July 2023
The Seattle Center was the place to be this past weekend, and not just because of the MLB All-Star Game.
To celebrate the game, baseball, the city of Seattle, and more, 600 drones were flown up to 400 feet above the ground to form iconic visuals.
See part of the 18-minute drone spectacle below...
Check Out the Show