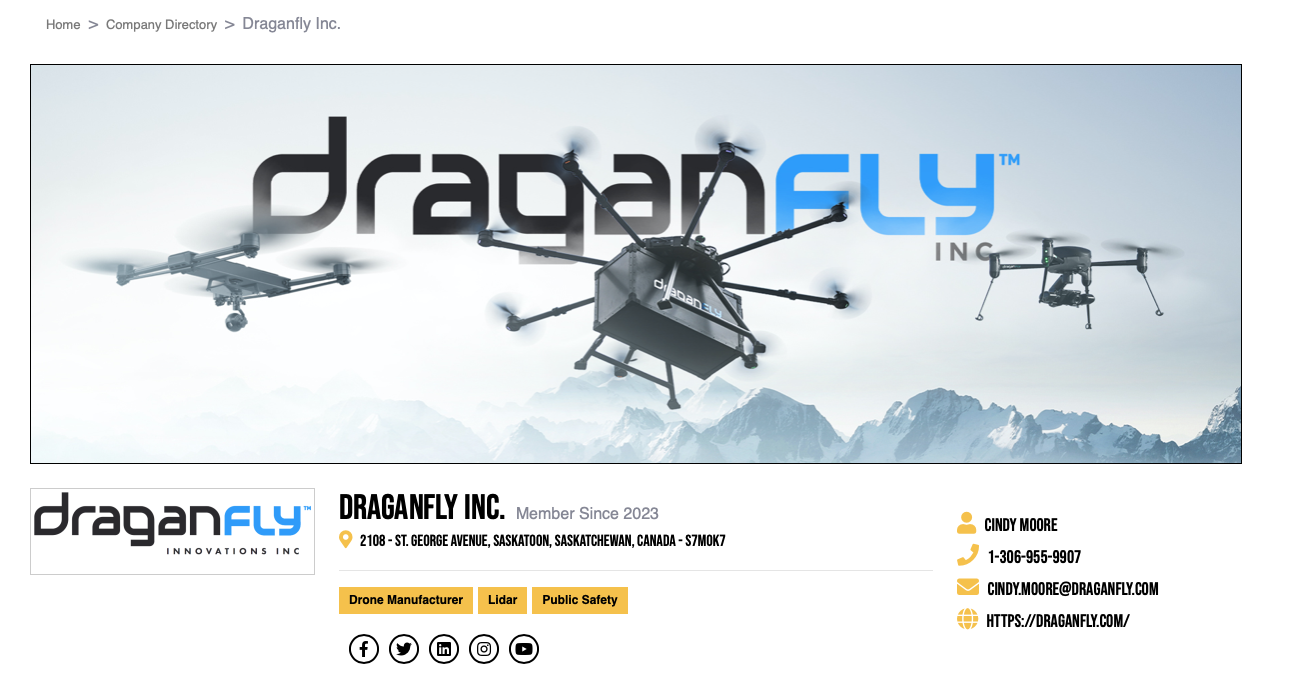 ---
13 February 2023
Continuing to evolve its commitment serve all facets of the drone industry, The Droning Company is now offering drone manufacturers and other service providers an opportunity to promote themselves on its website's Company Directory.
For only $200 a month, companies can create a dedicated web page on The Droning Company site to share press releases and news items, photographs, blogs and articles, contact information, and up to ten videos. A company page on the world's #1 resource for the droning community is the perfect vehicle to get the word out about your products and services to a targeted group of drone pilots, educators, suppliers, startups, and other drone-industry movers and shakers. The registration process is simple, and there's currently a $400 discount if you sign up for an entire year. As an added bonus, we feature new company profiles in our newsletter.
Please visit the directory pages promoting Draganfly and Phantom Rain to see the Company Directory format firsthand.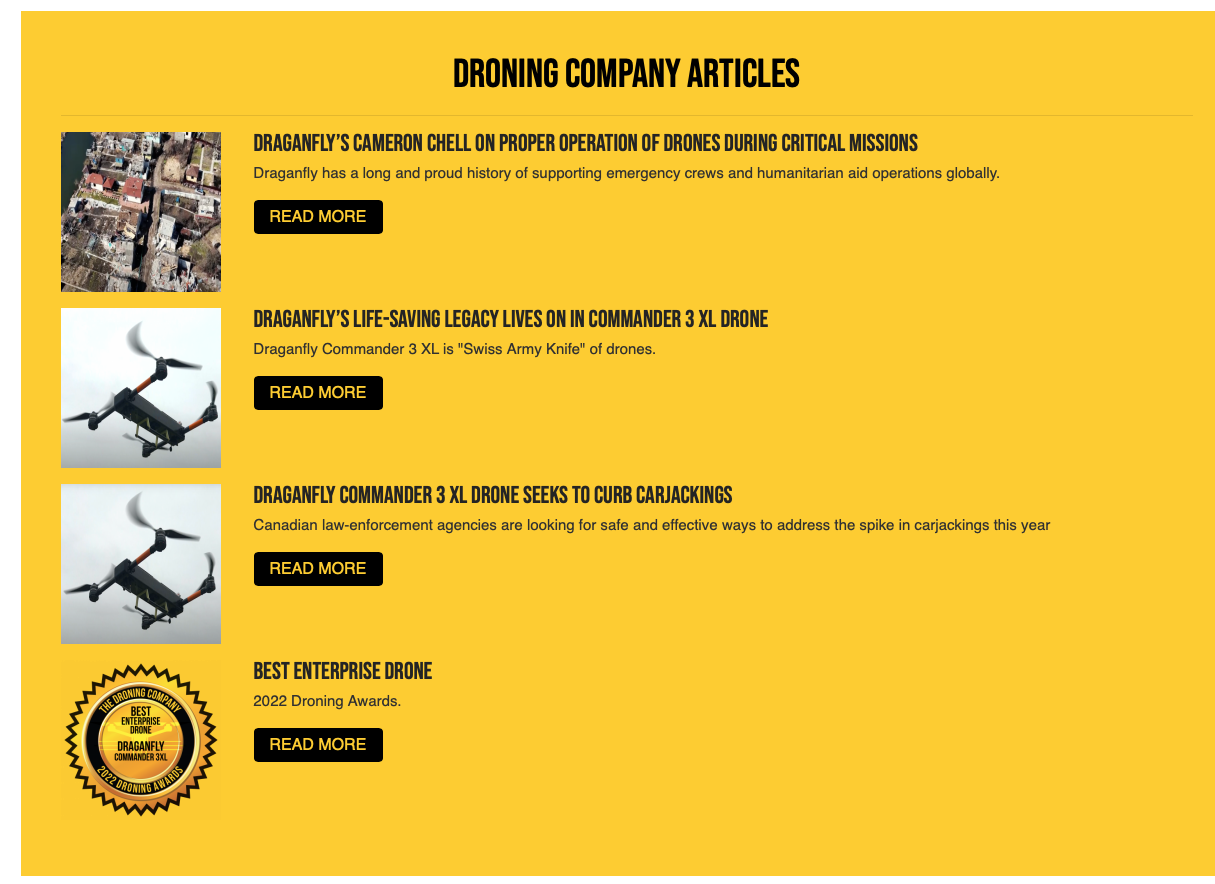 Article Page.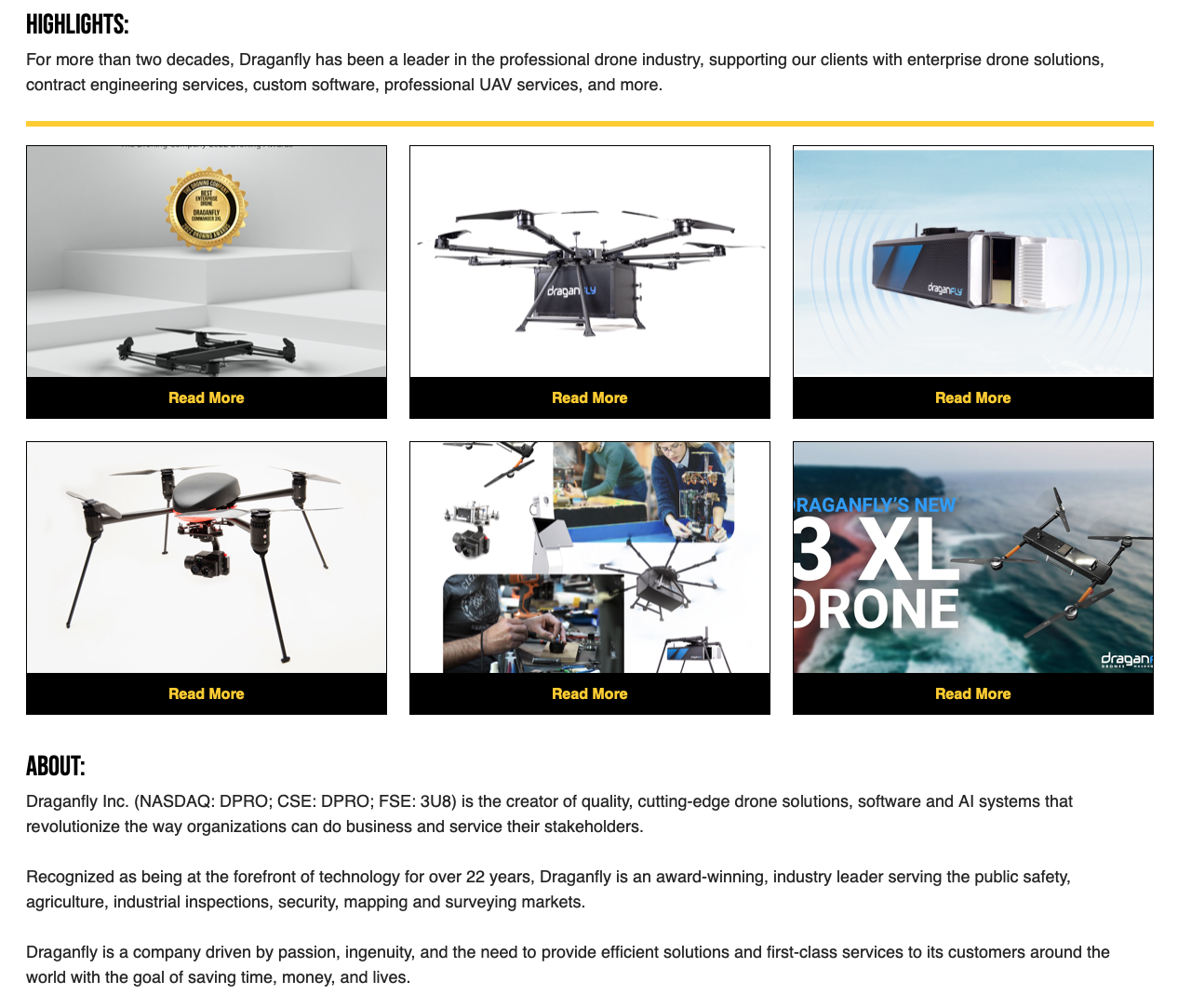 Highlights Page.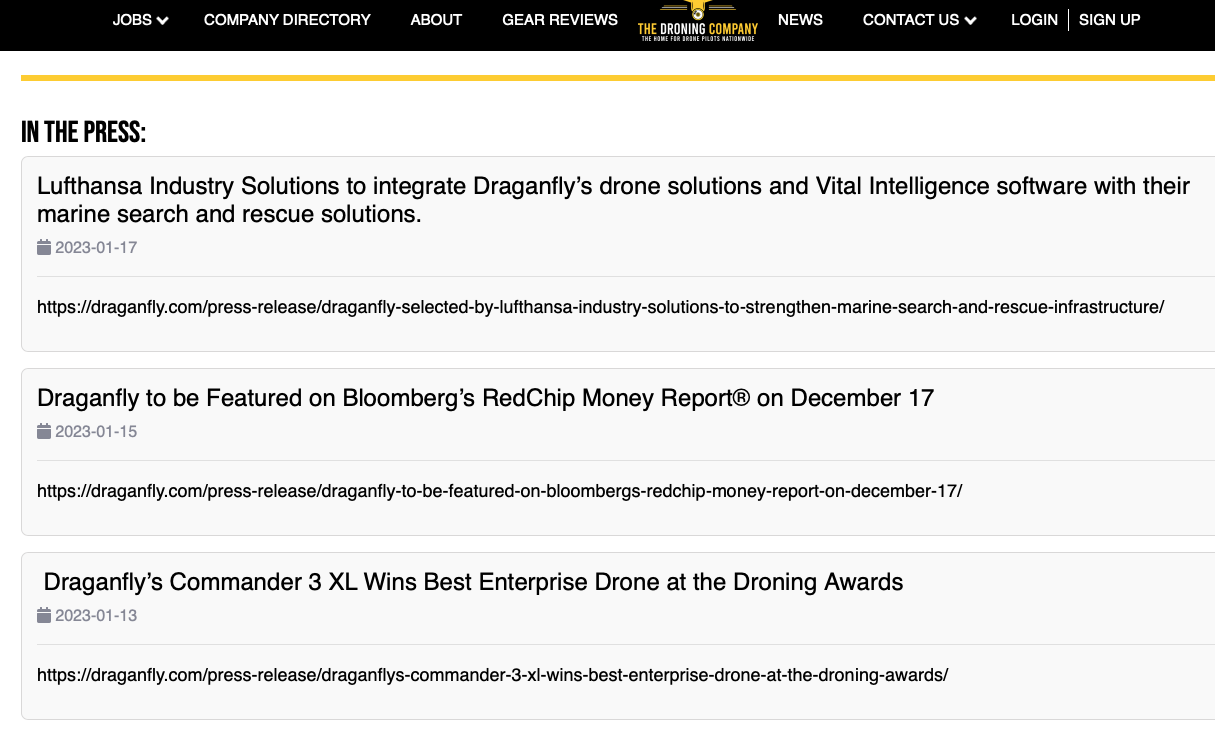 Press Page.
Here's How to Sign Up Right Now!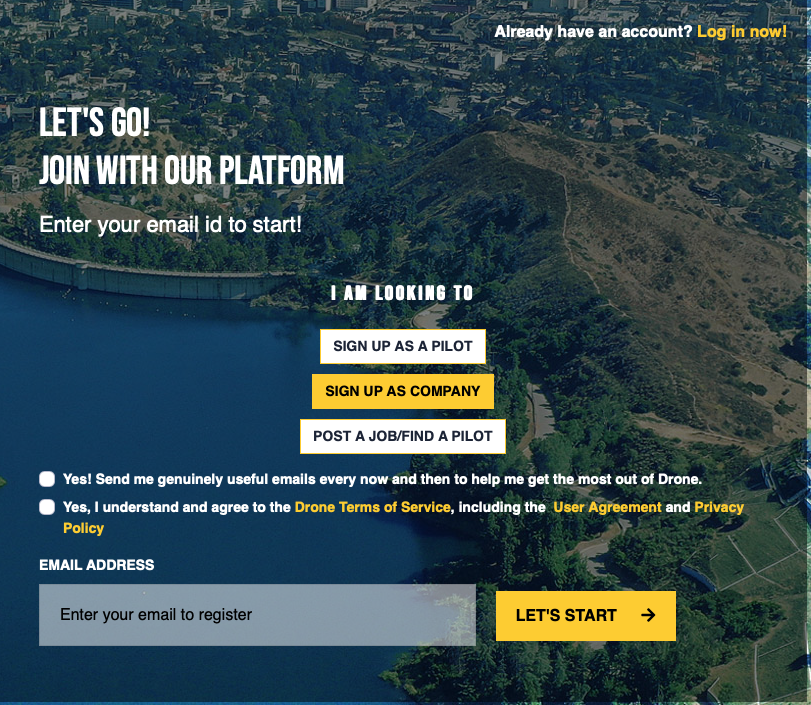 It's so easy to get started...
[1] CLICK HERE for the Registration Page.
[2] Click the box to agree to The Droning Company Terms of Service and User Agreement, and Privacy Policy.
[3] Enter your email address.
[4] Select SIGN UP AS A COMPANY.
[5] The registration page will appear where you can fill in your company data and pick a password.
[6] Follow the simple directions to create your profile. Here, you'll be able to post your logo, news, photos, videos, and other data you want drone pilots to see.
That's it. Welcome to the crew!