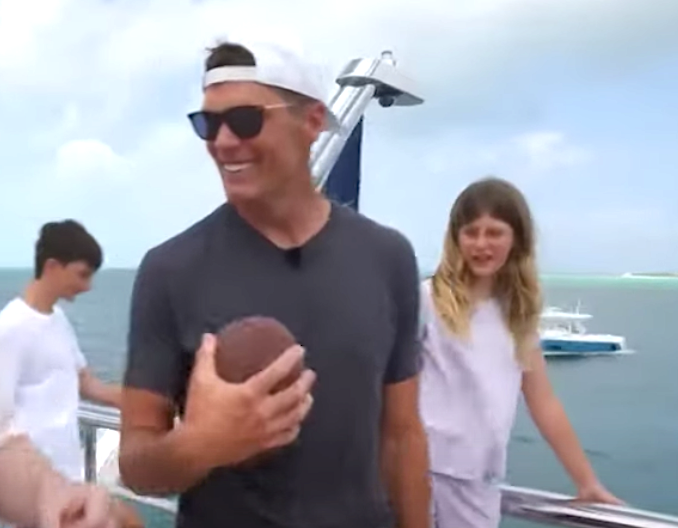 ---
12 June 2023
Although acknowledged GOAT quarterback Tom Brady has retired, he still has deadly aim and a stong arm.
While onboard a yacht with two of his children, Brady was challenged by YouTube star Mr. Beast to K.O. a drone hovering over the water.
"If I hit the drone on the first try, maybe I should come out of retirement," Brady said.
Well, NFL teams should start the bidding war for his services. While his daughter expressed little confidence that dad would prevail, well... They don't call Brady the "greatest" for no good reason.
Watch That Throw...