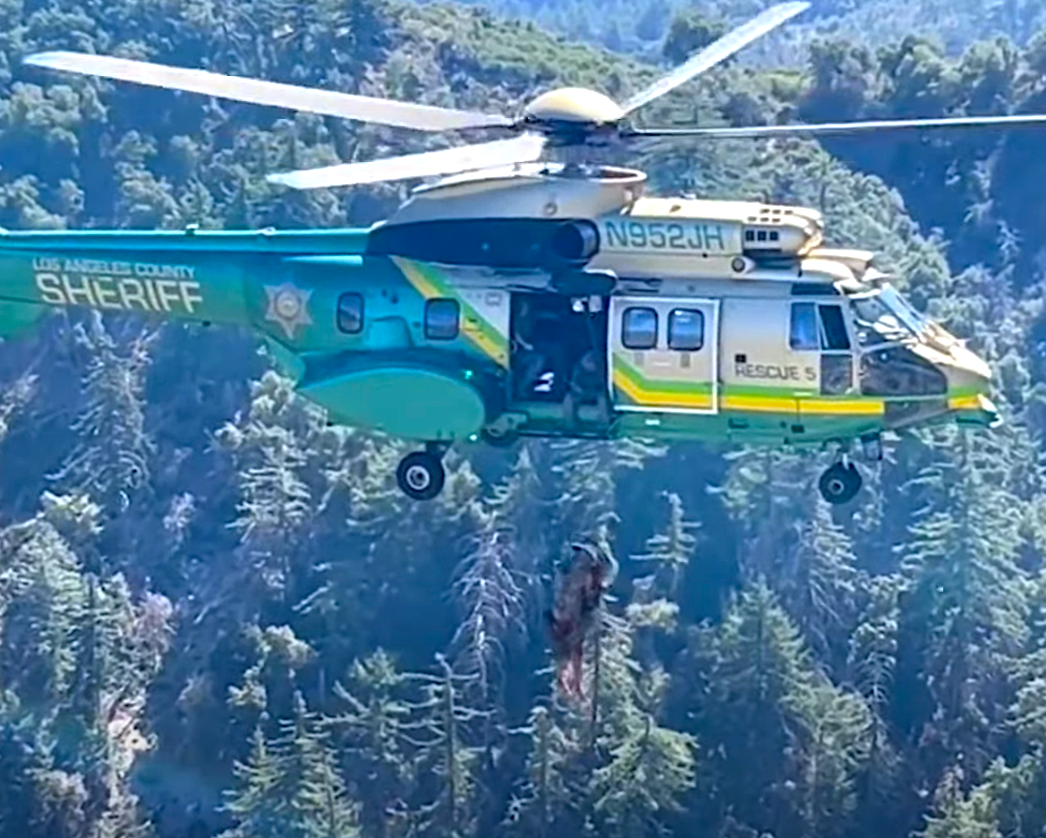 ---
29 September 2023
Novak Zemplinski, 46, who went missing in the Angeles National Forest several days ago was located and transported to a hospital with an assist from search and rescue drones.
The Wayne County, Michigan man had abandoned his car near Mt. Wilson Red Box Road, prompting concern after Los Angeles County Sheriff's Department deputies discovered the automobile was unlocked and the owner missing.
"While vehicles often are abandoned along the road, this vehicle was in an unusual spot," said a spokesperson for the Los Angeles County Sheriff's Department. "The suspicious circumstances prompted us to do further investigation."
An initial search of the rugged terrain was fruitless, so the Sheriff's Department asked for the assistance of the Sierra Madre Search & Rescue Team with its specialized crew and drones.
Happily, they found Zemplinski about 200 feet from the side of the road.
"He was awake, but barely moving," said the LASD spokesperson.
The Sierra Madre Search & Rescue's drone team was able to direct ground crews to Zemplinski, who was airlifted out of the forest to a hospital in "moderate" condition.
"We are happy our collective teamwork resulted in us finding the missing person. We wish him a speedy recovery!" tweeted officials.
Learn More
More Drone Rescues