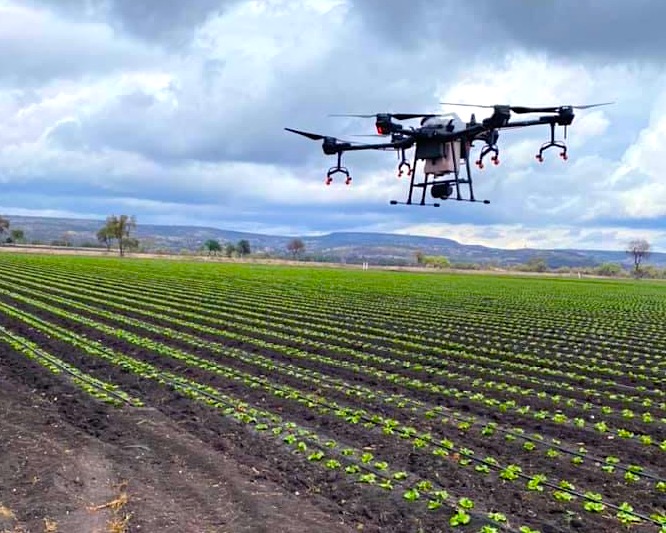 ---
19 September 2022
By Luis Escobedo
I was asked by The Droning Company CEO Stuart Smith to write an article about drones and my role in the drone industry. I thought for some time—maybe too long—what I should write about it, and after talking to some people, I realized my added value in the drone industry relies on my background and how I have learnt to integrate my knowledge in one specific field: Farming.
I grew up in Mexico City. I have a bachelor's degree in International Relations, however, since 2008, I have been focused on renewable energies. I started working for a German company developing wind farms. Later, I moved to a French company, where my role was to develop solar farms, and, later, in 2016, I ended up working for a Spanish company developing wind and energy farms.
Part of my role in these companies was to scout potential sites where these kinds of renewable projects could to be built. I had to visit remote areas and talk to the farmers about the possibility of renting their land for an energy project. I started learning more about the value of the land, and how farmers work and make money. During the years 2008 to 2018, I was able to visit the 32 States of Mexico and get insights of dozens of farmers. 
In 2018, I attended a solar-energy conference in San Francisco where I met Aerospec's CEO. Aerospec was a technology company focused on aerial thermography over solar farms. After some negotiations, I partnered with him to open the Mexican market. I quit my job and decided to sell this technology. Beneath our projects, we did the drone inspection of one of the largest solar farms in the world: Villanueva (848 megawatts) in Coahuila, Mexico.
WATCH!
With the use of three drones and thermal cameras, we were able to scan 2.4 million solar panels in just seven days. By then, I was just in charge of coordinating my team. I didn't know how to fly a drone, however, the UAV industry seemed very exciting to me. 
I decided to look online for drone training, and I found NJ Drone Academy. I called the manager and signed up for some training. I flew from Mexico and took as many drone courses as I could. I presented my FAA Part 107 exam (which I failed) and got back to Mexico with a wide understanding about the industry.
Later that year, I went back to California—but, this time, to Monterey, where I attended a PMA conference about technology and innovation in agriculture. There, I met Aerobotics and I was impressed by the idea of digital farming. I went back to Mexico and started reading and learning more about drones in farming.
By the end of 2019, I founded AgroByte.
I realized that if the world keeps farming the way it has done for the last few years, there is not going to be enough food to nourish ten-billion people in 2050. I decided to take the challenge and start doing something about it.
AgroByte is a company focused on helping farmers increase the yield of their crops by using drones, sensors, satellites, and specialized software. My idea has been to manage a farm as it has been done in solar and wind farms, focusing more on the preventive maintenance than in the corrective one.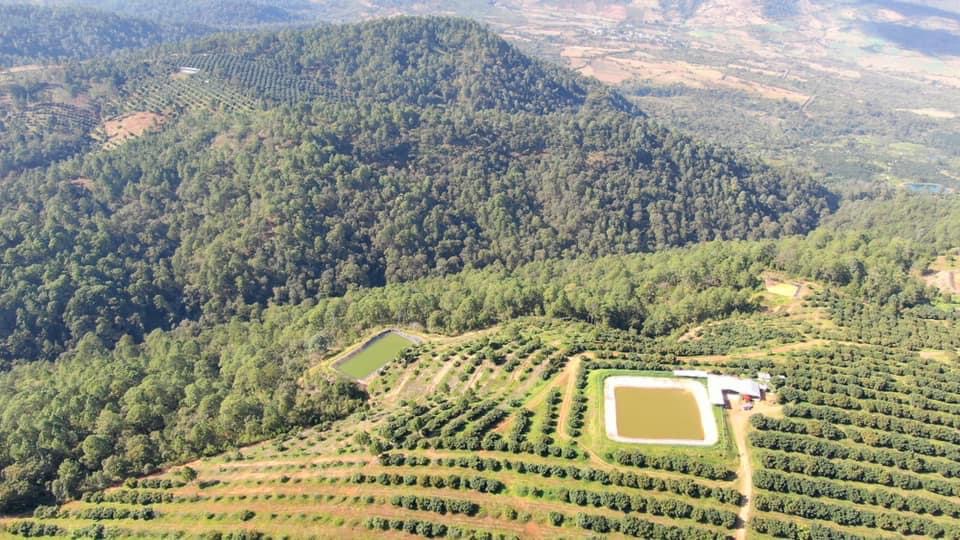 In June 2020, in the middle of the pandemic, NJ Drone Academy's owner sold me his business. I rebranded the Academy to Byte Drone Center, and besides giving drone training, I also started providing different drone services. In 2020, I decided to have a major focus in agriculture.
WATCH!
Today, we have signed alliances with software companies, drone resellers, and insurance companies to become a one-stop shop for the farmer who wants to digitize and automate their farm.
After trying several drones, sensors, and software, I decided to work with DJI products for now, as it allows me to have a smoother workflow. We use a Phantom 4 Pro, a Phantom 4 RTK multispectral, a D-RTK 2 GNSS station, and a spraying drone, Agras T10. We use this hardware to collect imagery and execute missions, and we use software such as Pix4D Mapper, Pix4D Fields, Solvi, and Drone Deploy. The integration of this hardware and software helps us guide the farmer to make the best decisions. We can assess the crops' health, count plants, inspect and report disasters to crop insurance companies, and we can also provide some spraying services in certain fields—thanks to our collaboration with Part 137 certified company, Hawk Eye Spray Drone. 
At this moment, we are working on getting our own Part 137 and the waiver to fly over 55 pounds, which would increase our efficiency. 
I think farming has to change, and it will do so in the next five years. The United States has been a little bit slow in adopting this technology, because there are many regulations (as there should be). However, I don't think we are far away from having digital farming as a mainstream way of producing food. 
Discover More...