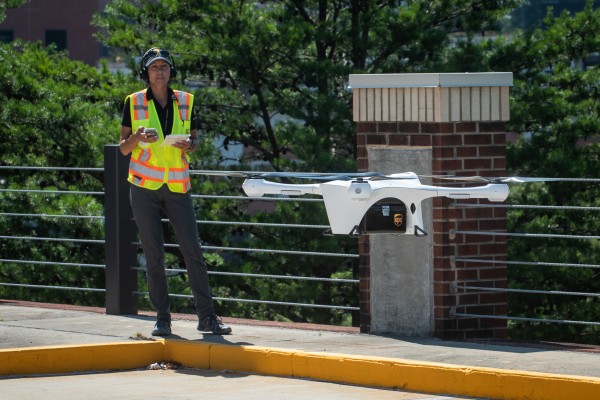 ---
26 June 2023
The concept of advanced air mobility (AAM) has gained significant attention in recent years, with the promise of revolutionizing how we move people in urban and rural areas. AeroX, a non-profit organization based in Winston-Salem, North Carolina, is leading the charge to establish the first urban UAS Traffic Management (UTM), named Air Traffic Low Altitude Surveillance (ATLAS) in the country and expects to be operational in early 2024.
Air Traffic Low Altitude Surveillance (ATLAS) 
AeroX is a nonprofit organization of business, government, and community partners focused on facilitating the safe and efficient commercialization of AAM technologies in North Carolina. It aims to capitalize on North Carolina's prominence as a UAS innovation leader by creating a national model ecosystem for AAM, a testbed for pioneering companies seeking to leverage these emerging technologies to grow their organizations. 
The 2021 North Carolina General Assembly (NCGA) awarded AeroX a $5 million grant to design and develop an urban advanced air mobility system in North Carolina. This award was directed to AeroX with the understanding that the lessons learned from the implementation of this system in Winston-Salem and Forsyth County would be shared and replicated in other cities and regions throughout the state, strengthening North Carolina's position as a leader in UAS. 
In 2022, AeroX initiated Project ATLAS to establish a Ground Based Surveillance System (GBSS) in central North Carolina with the intention of providing critical low-altitude surveillance of non-cooperative aircraft to UAS operators who are seeking BVLOS operational approval from the FAA. AeroX will build on the foundational work from NASA, FAA, and standards bodies including ASTM and RTCA. 
AeroX is aligned with both industry and FAA with an end goal to enable repeatable, scalable, and economically viable BVLOS operations with an emphasis on package delivery, infrastructure inspection, and public safety. 
Under Project ATLAS, AeroX is building a GBSS for low-altitude aircraft surveillance to enable UAS BVLOS operations that could be implemented using industry-developed Commercial-Off-the-Shelf (COTS) products without the need for substantial modification or engineering. 
Learn More
Project ATLAS Goals
This system will provide non-cooperative aircraft surveillance data to accomplish three goals: 
Supply UAS operators with critical surveillance data to obtain FAA approval to operate BVLOS under Part 107, Part 135, and other authorizations; 

Allow UAS manufacturers, sensors manufacturers, and UAS operators to validate on-ship Detect and Avoid (DAA) systems by using the surveillance data provided by AeroX as a truth source; and 

Capture and archive non-cooperative aircraft tracks for regional AAM forecasting and planning 
Enabling BVLOS Use Cases
Project ATLAS is focused on expanding the following use cases that will benefit from BVLOS operations: 
Medical and Retail Package Delivery

– The Piedmont region is home to two large healthcare institutions, Atrium Wake Forest Baptist and Novant Health, that pioneered the use of UAS to enhance medical logistics within their healthcare systems. It is also home to multiple retail stores that have partnered with UAS operators for package delivery operations. All have partnered with UAS operators who currently operate under Part 135 or pursuing Part 135 certification. 
Infrastructure Inspection

– "Drone-in-a-box" used for infrastructure and site monitoring has gained market traction. Several organizations with a presence in central North Crolina are interested in starting these operations, including operating the UAS from a remote location and with no one on-site. 

Public Safety

- Public safety agencies have benefited from using UAS to augment their missions. Forsyth County Sheriff's Office, with the help of AeroX, established the first Drone as First Responder (DFR) program in North Carolina. Other law enforcement agencies are in the process of also setting up DFR programs.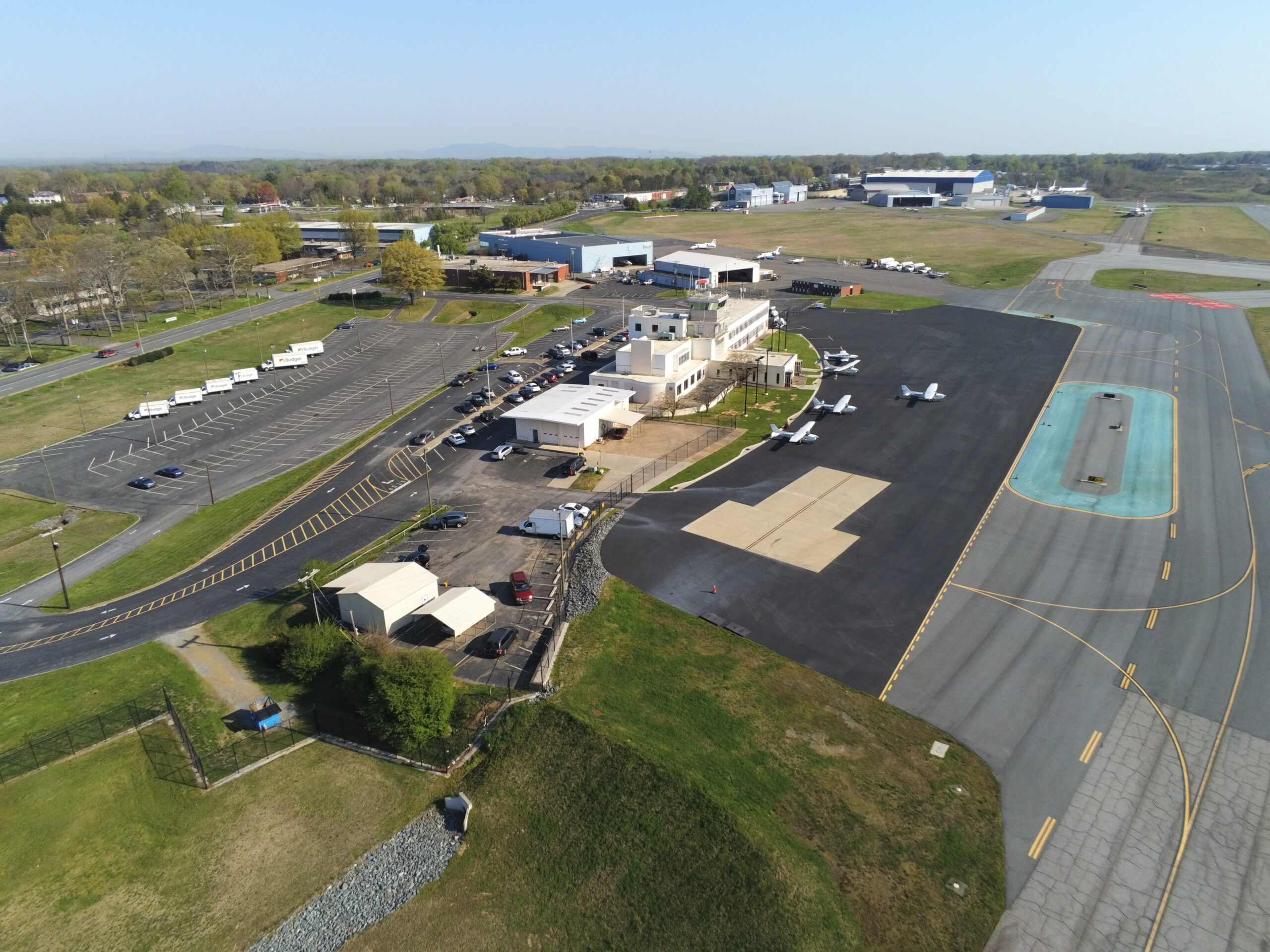 "AAM Testing Ground"
"Opening the country's first UAM corridor will help the industry directly address these challenges with real-time data and learning," Yap continued. "We'll be able to do more than just run simulations and models – we'll be flying missions and gaining critical experience that will inform how drones can be safely and effectively integrated into our daily lives and businesses."
North Carolina Setting the Standard
Building the next generation of transportation technology is a highly complex and collaborative effort. Over the last several years, AeroX leaders have convened multiple stakeholders, including government entities, technology providers, urban planners, and community representatives to develop a comprehensive plan for the corridor, considering factors such as infrastructure requirements, regulatory frameworks, and public acceptance.
North Carolina has emerged as a frontrunner in drone flights, providing an enabling environment for the industry's growth and development. 
Integration Pilot Program: North Carolina was one of the first states selected for the Federal Aviation Administration's (FAA) Integration Pilot Program (IPP). The program aims to accelerate the integration of drones into the national airspace by fostering partnerships between the FAA, state, local governments, and private sector entities. Through the IPP, North Carolina has facilitated several groundbreaking drone projects, including drone delivery trials and emergency response applications piloted by AeroX members.
Education and Research: North Carolina is home to renowned research institutions and universities actively engaged in drone research and innovation. Collaborative efforts between academia and industry have resulted in advancements in drone technology and applications. 
"AeroX is building an economic engine around drones that crosses the state," Yap said. "We're working with Elizabeth City State University, an HBCU, to train drone pilots. We're working with high school students in Winston-Salem to introduce them to the industry and teach them the fundamentals. And we're working with companies, researchers, economists, and regulators to ensure North Carolina maintains our competitive edge."
The state's commitment to research and development has attracted leading drone innovators like AeroX, contributing to the industry's growth.
"North Carolina's license plates say "First in Flight" as a tribute to the Wright Brothers' historic accomplishment, and AeroX is positioning the state to be Next in Flight. When you think about the history of aviation, we're at an inflection point right now. There hasn't been a significant technological advancement like UAM since the introduction of the jet propulsion engine in 1940."
AeroX's pioneering efforts to build the first urban UTM in North Carolina exemplify the organization's and state's commitment to ushering in the next age of aviation innovation. As AeroX collaborates with various stakeholders, advocates for regulatory frameworks, and engages with the public, the vision of seamless AAM operations in North Carolina becomes closer to reality and closer to fulfilling the potential of the next great age of aviation.
"AeroX ATLAS"