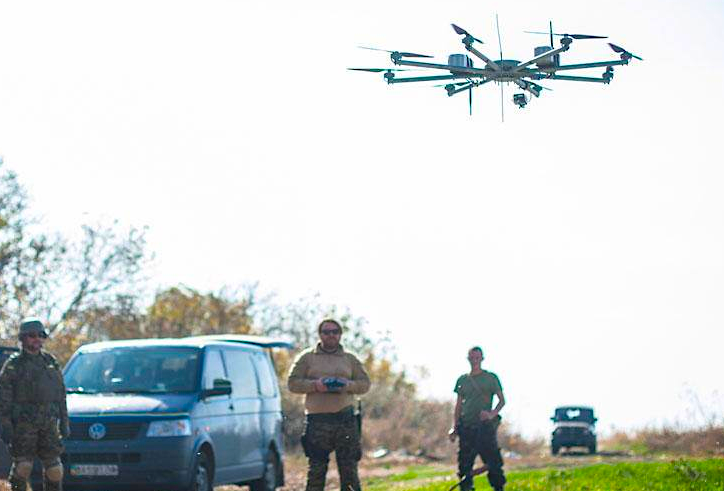 ---
An organized crew of tech geeks, academics, students, and hobbyists are deploying homemade drones to monitor Russian military movements along the Ukrainian border.
The amateur drone warriors are part of Aerorozvidka—a non-governmental organization staffed by software and hardware engineers, and supported by hundreds of everyday people. The group collects intelligence on Russian aggression and troop build-ups and shares it via custom software that Aerorozvidka helped develop for the Ukrainian military. 
In aggressive, far-less-than-monitoring campaigns, the drone pilots have also attacked some Russian targets with re-engineered Soviet missiles.
Aerorozvidka—called a "de facto union" on the organization's website—was formed in 2014 to unite "the patriots of Ukraine to help the security and defense forces in defending the sovereignty and restoring the territorial integrity of our state and in the fight against the Russian aggressor."
The organization's objective is to assist the Defense and Security Forces of Ukraine with surveillance, raising awareness, developing innovative IT solutions, launching cyberspace tasks, using other technical expertise "for the satisfaction and protection of scientific, economic, creative, educational, social, environmental and other interests of its members and society."
WATCH AN AEROROZVIDKA PILOT MONITOR A RUSSIAN TANK IN 2015