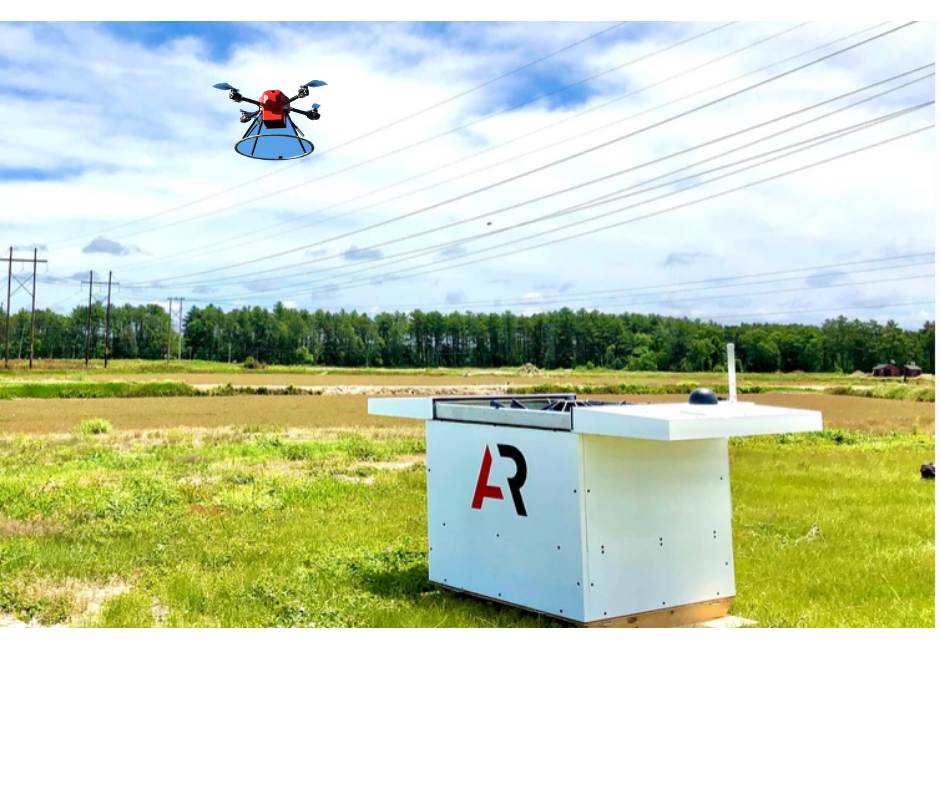 ---
While hoping that autonomous drones don't become, um, "self aware" like Skynet in the Terminator films, commercial-industrial drones appear to be headed for being their own bosses.
Here's the backstory...
In early 2021, the FAA gave its first-ever approval to Massachusetts-based American Robotics to fly its Scout drone without a human-pilot interface or line-of-sight control. As a result, American Robotics has developed a monthly Robot-as-a-Service subscription that lets users autonomously monitor one drone—or an entire air force of drones—at distances of up to 1,000 miles. The platform seems beneficial for companies seeking to check farms, railroads, pipelines, mining sites, and other infrastructure-type operations.
"Drone use is about collecting and analyzing data continuously," stated American Robotics CEO and co-founder Reese Mozer, "so full autonomy is required to unlock the full potential."
That promise appears to be happening right now.
In January 2022, oil giant Chevron decided to partner with American Robotics. Mozer explained why...
"Before our FAA approvals, asset managers that used drones to monitor their oil and gas fields needed to employ pilots and visual observers to fly the systems manually, and then manually convert the data into actionable insights," he said. "With the Scout System, we are providing the oil and gas industry with a dramatically more efficient and effective way to manage, monitor, and inspect their assets. Analytics that were previously unattainable due to high costs of operation are now available through the Scout System, allowing users to make informed decisions in real-time that will drive their business forward."
Scout systems are designed to run missions autonomously to collect, process, and analyze data. In fact, everything is automated—even landing and charging. A ScoutBase—a weatherproof charging and data processing station—houses the Scout drone until it is ready for a mission, and users deploy an app to run the system.
So, What About Human Pilots?
An autonomous system obviously threatens the workforce of human pilots, as it is far more cost effective than maintaining a slew of pilots and a flight department.
However, it appears that safety is one of the goals.
For example, in the agriculture sector, conventional, manned flights were responsible for approximately 150 pilot fatalities between 1992 and 2001, according to a CDC report. More recently, the NTSB looked into 78 crop-dusting accidents suffered by airplanes in 2013.
Drones offer a safer, more practical, and less-labor intensive solution to companies that must constantly monitor millions of acres of assets for leaks, emissions, and other potentially disastrous situations. The American Robotics' system can handle about 20 autonomous missions per day—with no pilot or observer necessary on the ground.  
"Overcoming the human cost associated with commercial drone use has been the biggest hindrance to the drone industry unlocking its full potential or achieving scale," Mozer recently stated to Flying magazine. 
The Scout system comes into play for Chevron at a time when oil and gas companies are required by the EPA's Clear Air Act to reduce methane emissions by 30 percent by 2030. In addition, a study by ABI Research projects that the oil and gas industry will spend $15 billion to upgrade digital capabilities before the 2030 deadline. Drones may be a huge part of those data-acquisition improvements.
That said, American Robotics didn't get its approval from the FAA without addressing collision avoidance for its autonomous systems.
"Our system implements a layered and redundant set of both technical and operational risk mitigations—including ground-based aircraft detection sensors that can detect aircraft up to ten kilometers away," explained Mozer. "We also have strict three-dimensional geofencing—each drone system is constrained to only operate within a two-mile radius around the base station, under 400 feet altitude. Within that bubble, our system of aircraft detection sensors assures that our drone will always maintain well clear any other aircraft."
Mozer estimates his company's systems may eventually monitor up to ten-million assets around the world.
With that level of impact—and the growing need for autonomous monitoring systems—we can only hope that there's a safeguard for any Terminator-level tomfoolery from the drones.
Originally reported by FLYING at https://www.flyingmag.com/autonomous-drones-could-change-aviation-landscape/
WATCH A TEDx TALK ON THE FUTURE OF AUTONOMOUS DRONES