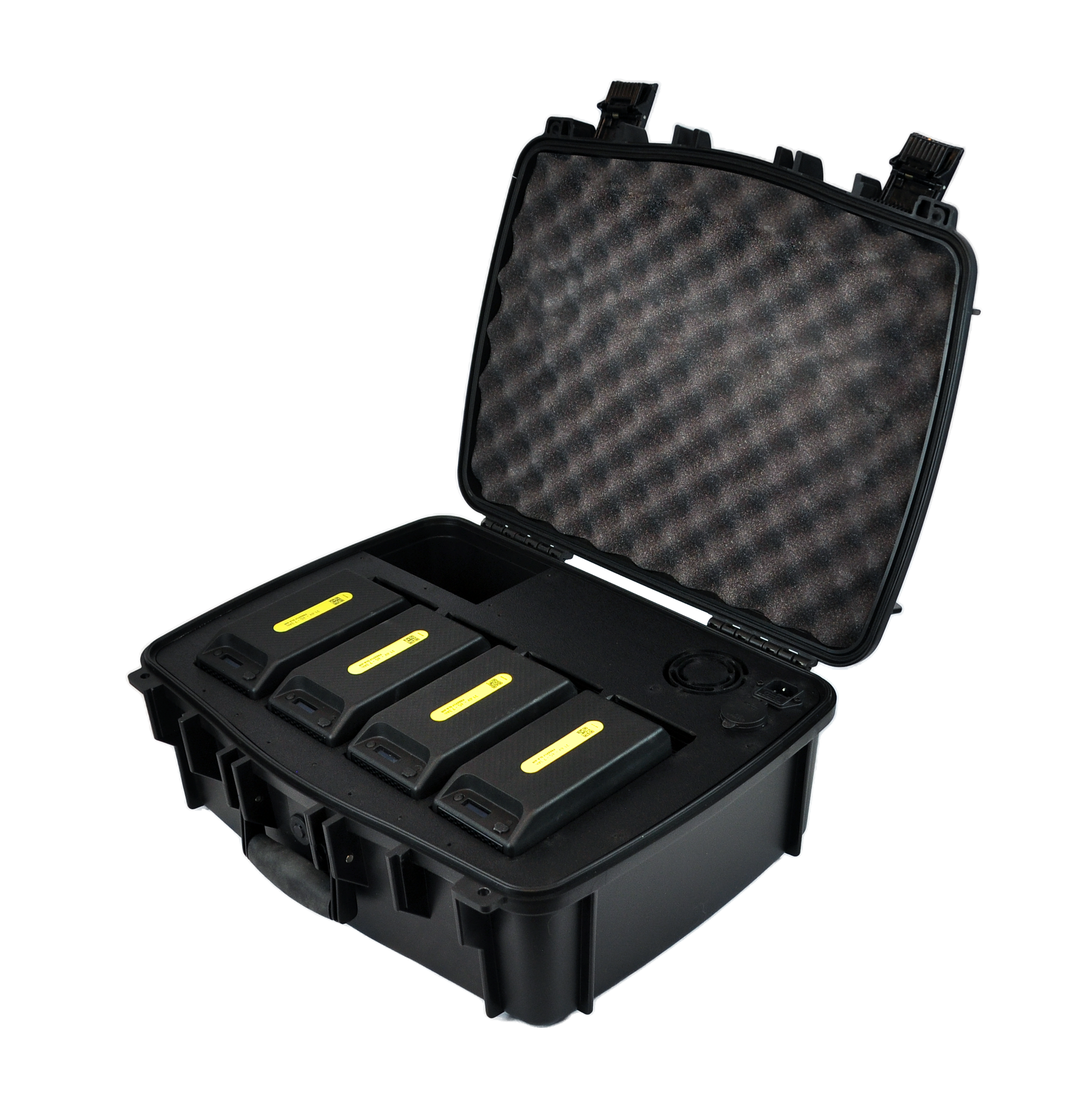 ---
14 June 2023
Colorado Drone Chargers recently released a new drone charging system offering compatibility with drones from Freefly Systems.
The Colorado Drone Chargers Freefly SL8 PRCS (Portable Rapid Charging System) is a multi-battery drone charging system compatible with Freefly Systems Astro drone and Freefly SL8 batteries.
"We're thrilled to offer this new charging system for our customers," said Colorado Drone Chargers Founder and CEO Johnny Podrovitz. "As always, this charger was designed to be the highest quality for the most rugged environments and is both durable and portable."
Along with all other drone charging systems from Colorado Drone Chargers, the Freefly SL8 PRCS will charge four batteries and a flight controller simultaneously. Charging systems are designed to be powered from a range of power sources, including inverters and generators, making them easily portable for drone users. Additional features of the Freefly SL8 include:
Average charge time of 60-70 minutes (all 4 batteries and flight controller).
Safe voltage and temperature management including multi-fan cooling.
100% duty cycle.
Included with a protective hard case that's impact resistant, watertight and dust proof, with an easy-open pressure release valve.
Colorado Drone Chargers offers a lifetime warranty on all products and free shipping in the contiguous U.S. Colorado Drone Chargers is a USA veteran-owned business.
"We're on a mission to give drone users more flight time with less batteries. With our rapid-speed charging systems, we want to give drone users more time to do what they came to do—not spend time waiting on batteries to charge," said Podrovitz.
Learn More
About Colorado Drone Chargers
Based in Colorado Springs and founded in 2017, Colorado Drone Chargers  (CDC) is committed to giving drone users more flight time with less batteries. CDC offers drone charging systems for industry-leading commercial drones, and is committed to providing the fastest and most efficient charging solutions on the market. CDC charging systems charge multiple batteries and a flight controller simultaneously at record speeds, and chargers are designed to be durable and portable for the most remote and rugged environments.