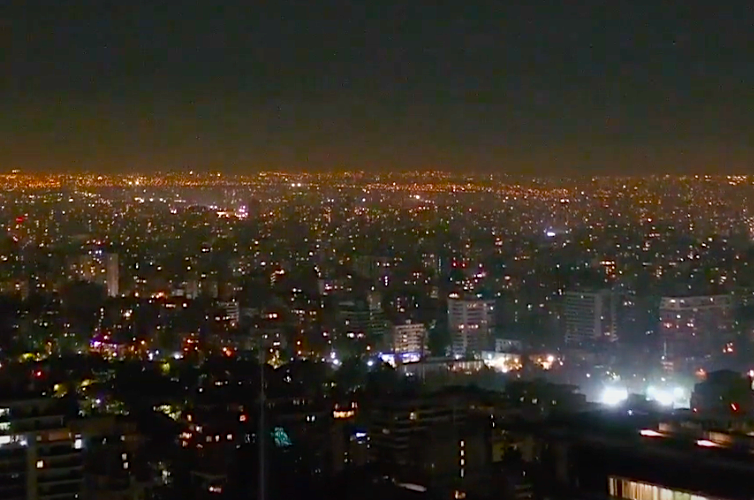 ---
By Stuart Smith, CEO, The Droning Company
In 2019, I had just gotten my first drone, a Mavic 2 Pro. My daughter Sophia Stormy, who lives in Santiago, Chile with her mother, was just nine years old at the time, and on one of my visits to see her, we went to the roof of their apartment to fly the drone over the city to get some footage. By today's standards, I probably broke a few rules, such as flying over moving vehicles, but the industry was very new in Chile, and they didn't have the laws in place that they do now.
To be honest, I was very nervous. This was the first time I had flown the drone so far away, and I was stressing as to whether the drone would return to me, or what I would do if it dropped from the sky. Once I got my confidence up, I sent it a bit further away each time, and I eventually decided to try some night photography. The resulting video is not the greatest example of drone footage, but it was my first effort, so I thought I'd share it with you.
The music score for the video is a song called "Years Gone By" from the Heaven & Earth album, Windows to the World [2001]. The song was written by myself and guitarist Howard Leese (Heart/Bad Company), and it's probably more Celtic sounding than South American, but I feel it still fits. Howard played a Taylor 12-string Leo Kottke Signature Model acoustic, and I played my Fender Stratocaster through a Marshall Major twinned with a 50-watt Lee Jackson-modded Marshall that Howard had given to me. I used the Stratocaster's volume control to create a violin sound by turning the volume off, picking a note, and then using my little finger to raise the volume. This way, you don't hear the normal pick attack of the note, making it sound a bit like a bowed violin. We also had someone add the Uilleann pipes, which are incredibly loud. After about an hour of recording at our home studio, we were getting noise complaints from a quarter of a mile away.
So here is the video and the music. I hope you enjoy both. (If you'd like to listen to more Heaven & Earth music, CLICK HERE for APPLE MUSIC and HERE for SPOTIFY.)
JOIN THE CLUB!
We'd love to see YOUR drone footage!
Because we are droning enthusiasts ourselves, our commitment is not only to locate the highest qualified drone pilots but also to connect pilots to many interesting and well-paid jobs. 
Throughout the duration of the year, we market and advertise your drone services to every industry drones are part of, and aggressively commit to opening up new avenues and markets via targeted promotion.  
One pilot's stories and talents will be showcased weekly as the "Featured Pilot of the Week" on the main page of our website.  We put great importance on listening and absorbing our pilot's direction for growing the industries we target for advertising. You can send any suggestions and ideas to consider at info@thedroningcompany.com, and our team will review them. In the year 2022, a goal we are pursuing is to open job opportunities for American pilots in the international market, who are often contacted by companies abroad.  
With the creation of a profile on our database, you'll be able to show your photographs and video footage, informing clients of your areas of expertise and specialties.  This will also allow you to view postings of job listings from a variety of companies. 
The Droning Company charges a monthly $10 administration fee. We ask that you only apply to join The Droning Company if you possess your FAA Part 107 certificate, you will be required to upload a certificate copy for verification upon joining––this will only be visible to you. 
We are excited to have you join The Droning Companies team, please reach out with any ideas or concerns.