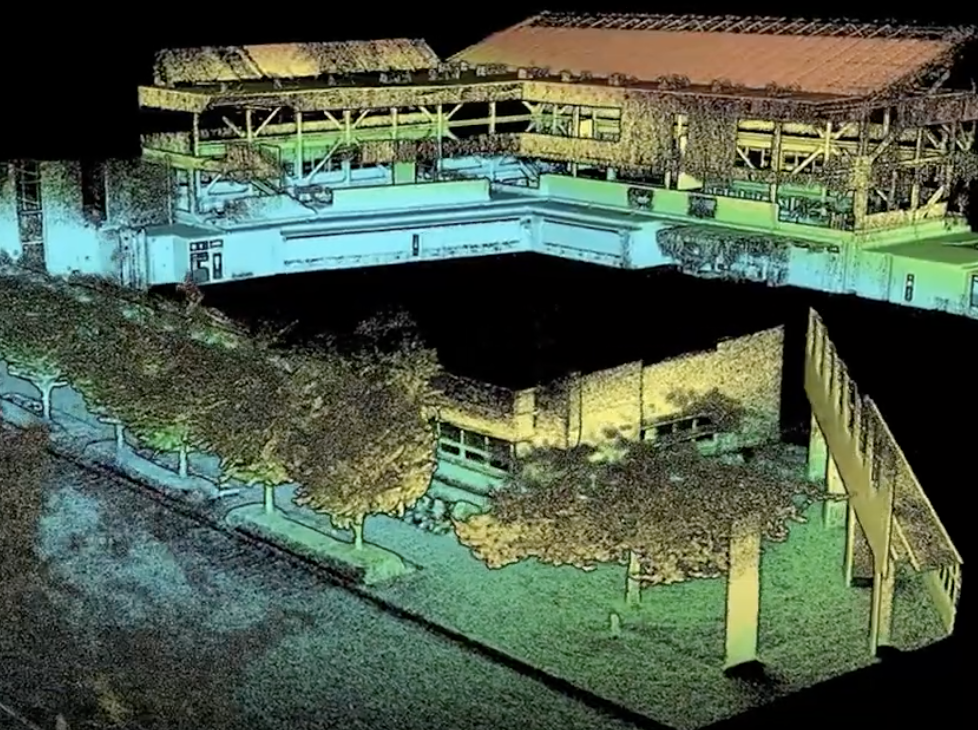 ---
12 January 2023
The need for technology that provides accurate distance measurements, 3D modeling, and terrain maps continues to expand. Deploying unmanned Aerial Vehicles to collect imagery and conduct remote sensing offers unparalleled accuracy, and is also a low-cost alternative to manned aerial photogrammetry.
Various sectors—such as such as construction, emergency services, agriculture, and utilities—have started to embrace LiDAR systems, because they provide accurate and high-resolution large-scale digital elevation models for almost any environment.
Draganfly recently launched its Long Range LiDAR system with a scanning range of approximately one-half mile. Draganfly's sensor technology can provide accurate distance measurements and improved resolution over conventional photogrammetry methods. Here are industries where Draganfly's LiDAR system is making a difference...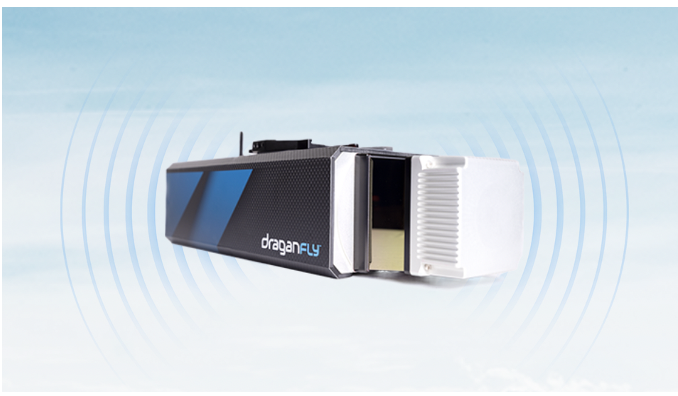 Construction and Infrastructure
Draganfly's LiDAR system helps to streamline infrastructure projects and enhance productivity when building roads, buildings, and bridges. Data collected on this system provides detailed coordinates to produce accurate, detailed three-dimensional elevation maps that help plan the project, as well as help identify potential problems before work begins. The LiDAR system is also an effective monitoring tool to ensure that projects are completed on time and within budget.
According to a research study by Global Market Insights Inc., LiDAR in the construction market is expected to reach a valuation of $1.5 billion (USD) by 2030. Growing government focus on infrastructure developments to enhance the connectivity between states and map various resourceful terrains—along with a requirement for protecting the public and infrastructure from external factors, such as natural disasters—will increase the demand for LiDAR technology.
Agriculture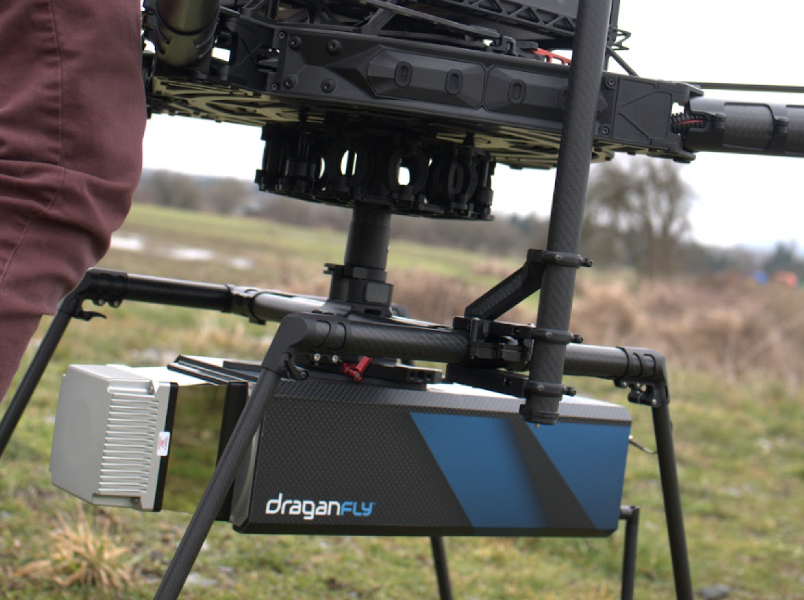 With an expanding world population, the need for intelligent farming has increased. The integration of Draganfly's LiDAR system is critical for limiting the threat of food scarcity, as it generates detailed maps that can be used to identify areas that need attention. For example, the system can detect areas of low crop yield, identify areas of soil compaction, and detect weed infestations. This information is used to create a plan influencing fertilization, irrigation, and pest-management decisions.
In addition, the LiDAR system can monitor crop health, and determine if changes have occurred. By providing detailed maps of the land and monitoring changes in crop health, the system can help farmers make informed decisions about their practices and maximize their crop yields.
Archaeology
In the same way that LiDAR works in farming, LiDAR laser sensors help expedite the speed at which archaeological sites can be mapped out. Something that could take days to accomplish is now done within minutes, and with fewer personnel.
This equipment can easily detect buried archaeological features such as walls, roads, buildings, and other sites of interest. LiDAR helps create digital elevation models, which can be used to study topography and landscape evolution—providing detailed information about a site without excavation.
Disaster Recovery
Draganfly's LiDAR system is a powerful tool for planning and coordinating recovery efforts following a disaster. LiDAR produces a powerful laser pulse to measure distances and create detailed 3D maps, which is essential when examining the damage caused by natural disasters such as floods, earthquakes, and hurricanes. The information Draganfly's LiDAR system provides can ensure officials make informed decisions, and that recovery efforts are successful.
Renewable Energy
Draganfly's LiDAR system is transforming renewable energy projects. This technology can measure wind speed and direction, terrain elevation, and other environmental factors in renewable energy projects. LiDAR provides a detailed map of the environment and the best locations for projects, such as wind turbines, solar panels, and other renewable energy sources. LiDAR can provide real-time data to optimize the energy output of a project, ensuring the project remains healthy, as well as identify any potential problems.
Mounting Compatibility 
Draganfly's Long Range LiDAR system is designed to be lightweight and durable, allowing it to be mounted on a variety of platforms. Draganfly's LiDAR system can easily attach to the Draganfly Commander 3 XL Drone—a high-endurance, weather-resistant, multirotor UAV designed for easy assembly and rapid deployment. It is capable of drop-and -inch-down systems to transport up to 22 pounds of payload. 
Other mounting options for Draganfly's Long-Range LiDAR system include helicopters and other aircraft. It can also be used as a mobile scanning solution when mounted on a vehicle or backpack.
More About Draganfly
As more governments and businesses turn to drones, they are looking for sophisticated solutions that are versatile, reliable, and secure. Draganfly has been a leader in the professional drone industry for more than two decades, supporting clients with enterprise drone solutions, contract engineering services, custom software, professional UAV services, and more. In addition to developing cutting-edge drone systems that address real-world problems, Draganfly's products and services can be easily integrated into existing operations to improve business outputs and profitability.
Watch!