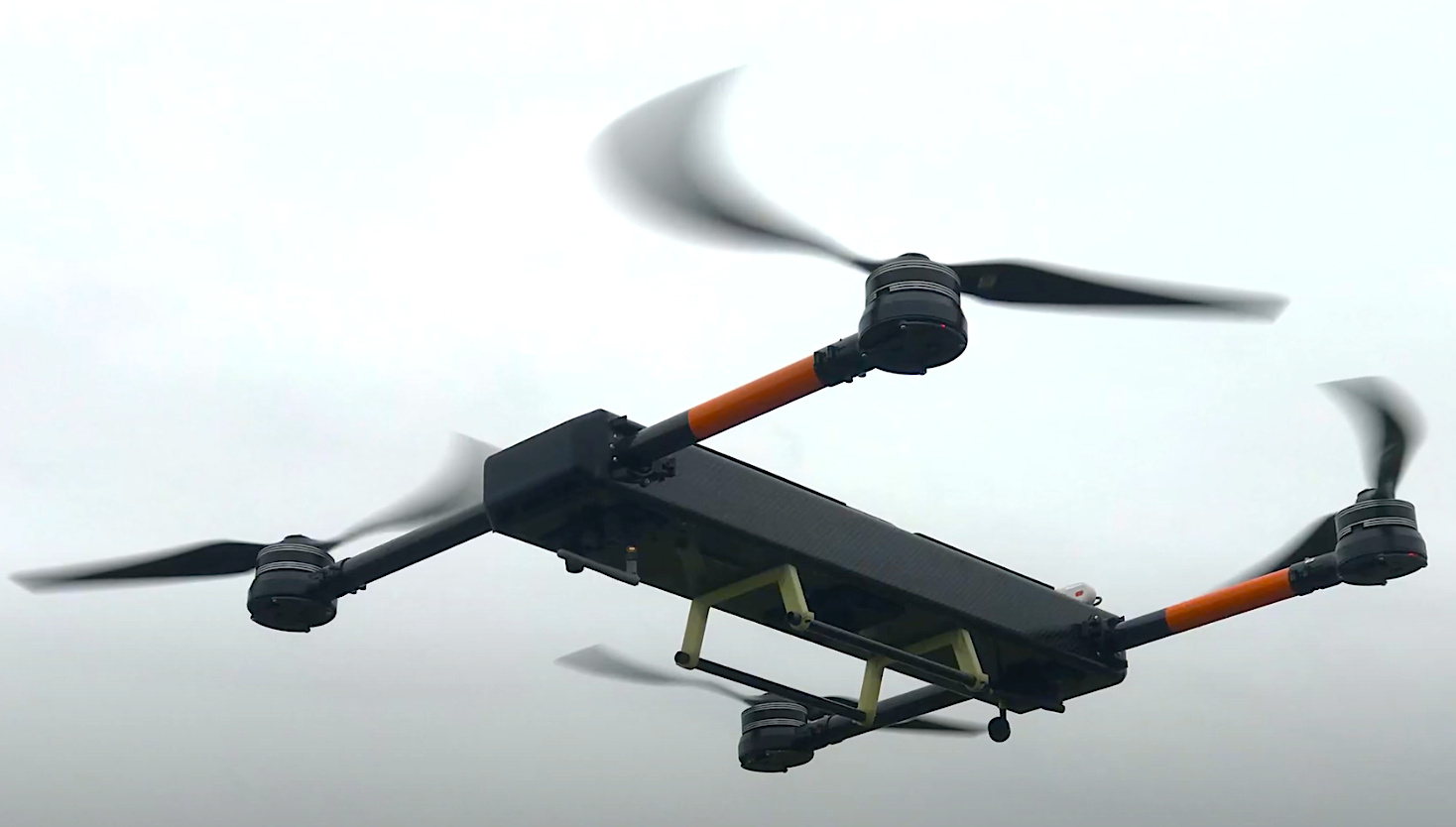 ---
In 2013, Draganfly's Commander X4-ES drone was credited as the first UAV system to save a human life during a search and rescue operation.
Emergency officials in Saskatchewan responded to a vehicle rollover in a heavily wooded area. The Royal Canadian Mounted Police were unsuccessful in locating the victim, and decided to deploy the Draganfly drone equipped with an infrared camera. In a matter of minutes, emergency crews located the injured driver, who was unresponsive and near a snowbank. Without the drone, the victim's chances of survival would have been dramatically affected.
The Draganfly "savior" drone remains permanently displayed at the Smithsonian National Air and Space Museum. The Commander 3 XL was built to commemorate that important airframe and keep the Commander legacy alive.
Meet the Commander 3 XL
Draganfly continues to push the boundaries of UAV potential with its latest Commander 3 XL Drone. This high-endurance, weather-resistant, multirotor UAV is designed for easy assembly and rapid deployment. It is capable of drop and winch-down systems to transport up to 26 pounds of payload. The drone is adaptable to weather, such as light rain and snow.
Similar to the Swiss Army Knife—one of the most versatile tools on the planet—the Commander 3XL Drone is packed with features.
Multiple configurations for radio equipment including point-to-point and cellular links.
Propellers for quick-release or folding.
Two quick-release arm assemblies insert into either end of the tube.
Landing folds below each motor along the length of the arm.
Batteries semi-permanently attached to carrier plates which allows for automatic connection during installation.
The Commander 3 XL has a 24-mile flight range, 45 mph of maximum airspeed, and 50 minutes of flight time. This drone supports automated- and manual-flight operations. The drone's fuselage consists of a simple rectangular tube. Each component of the drone has been specifically designed to ensure the airframe can pack down into a transportable case.
Draganfly also kept in mind the current security and economic climate, ensuring the flight controllers, sensors, and radios were all sourced and built within North America. The Commander 3 XL Drone is compatible with a variety of interchangeable payloads, including optical and thermal imaging solutions, specialized delivery containers, and the Company's Long Range LiDAR system.
"As drone use continues to rise, industry leaders are looking for versatile, reliable, secure, and sophisticated solutions," says said Cameron Chell, President, and CEO of Draganfly. "Our Heavy Lift and Commander 3 XL Drones will help a variety of major markets improve their business outputs and profitability."
Watch!
More Info on the Commander 3 XL