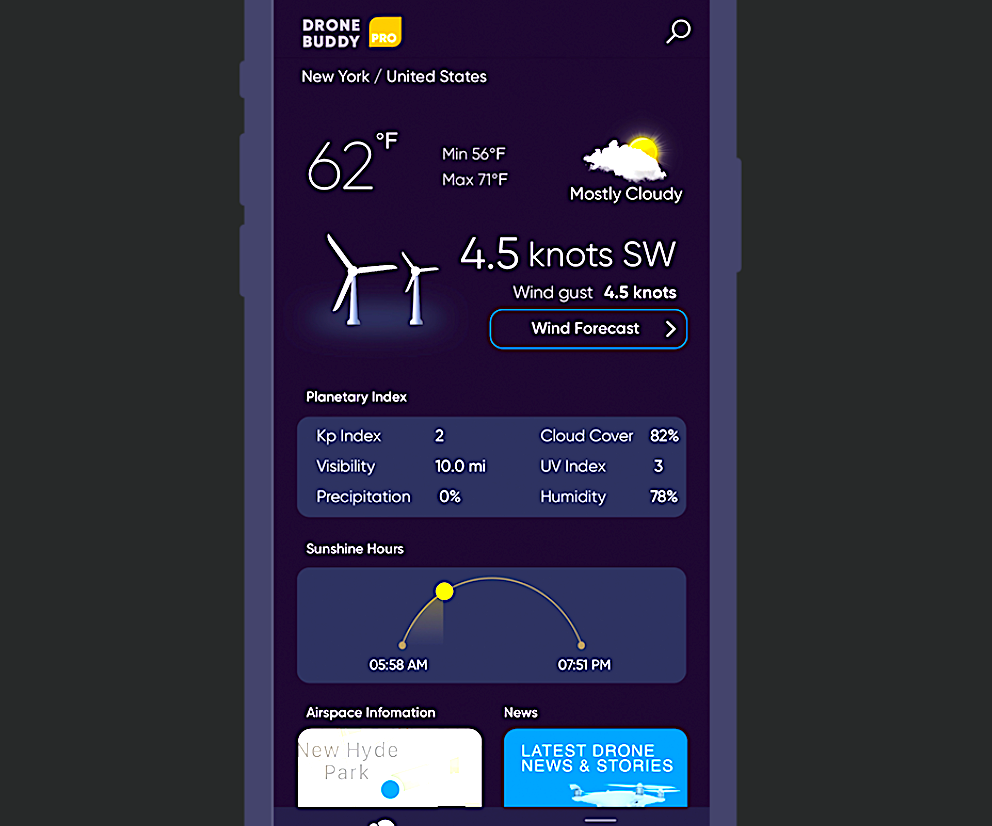 ---
Drone Buddy was developed by Mark Zhong—a software developer who lives in New York. He used to fly his Phantom 2 around New York City, and his favorite drone-flying site was at Flushing Corona Park in Queens.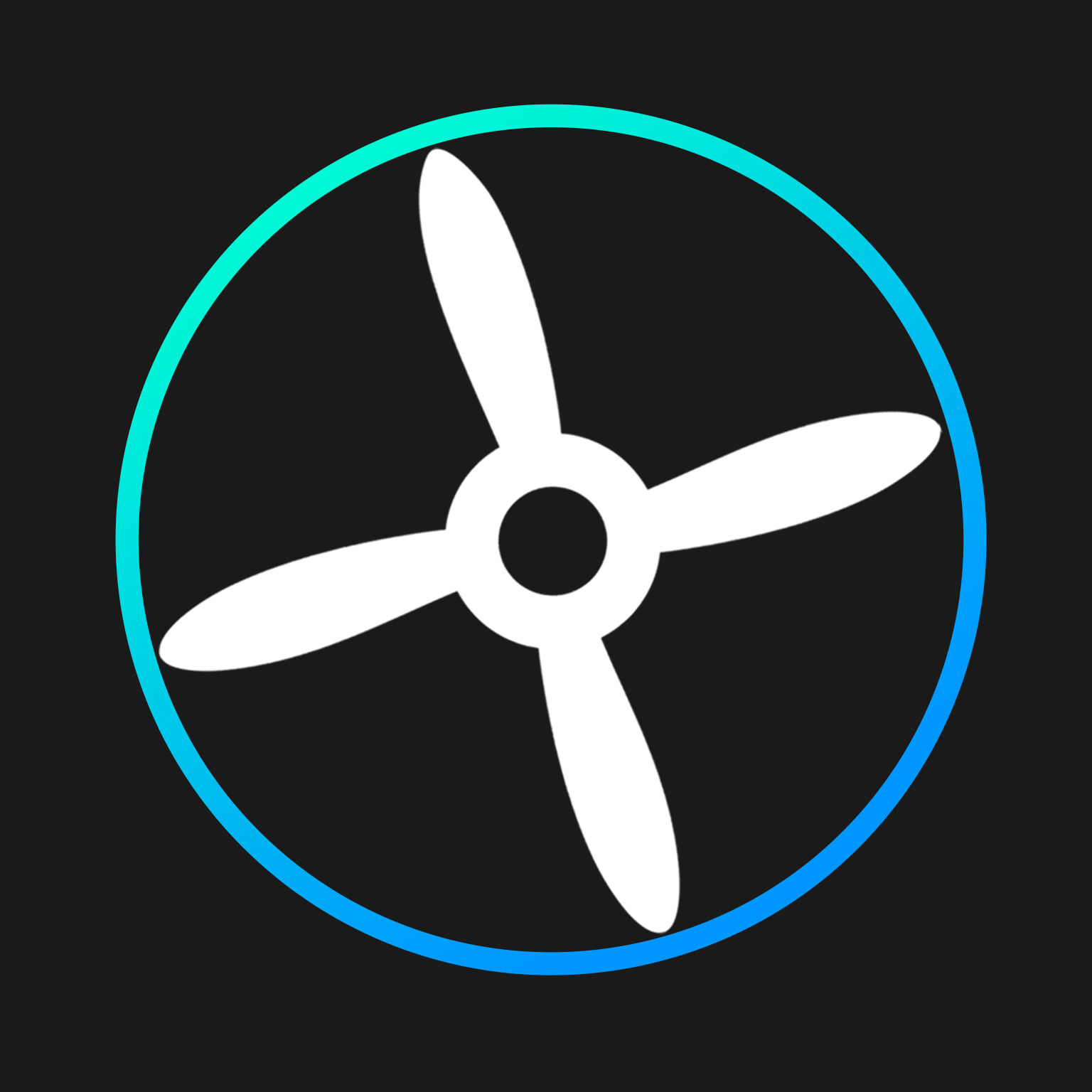 Drone Buddy logo
He crashed his drone due to heavy wind at Long Island shore bank in 2014, which inspired him to build the Drone Buddy app to help drone pilots fly drones safely. Zhong started with the iOS version in May 2015. At the beginning, Drone Buddy mainly had only one feature: current wind speed. Zhong later on added a no-fly-zone map to the app, which contains more than 62,000 airports around the world. Also added was U.S. National Park and Flight Restriction map data, as well as wind-speed forecasts.
In 2018, Drone Buddy launched its Android version in the Google Play Store.
In 2021, Drone Buddy launched a crowd-sourced map that lets users submit good drone-flying sites.
Today, Drone Buddy is still a very popular app in the drone community, and Zhong constantly updates and improves its features.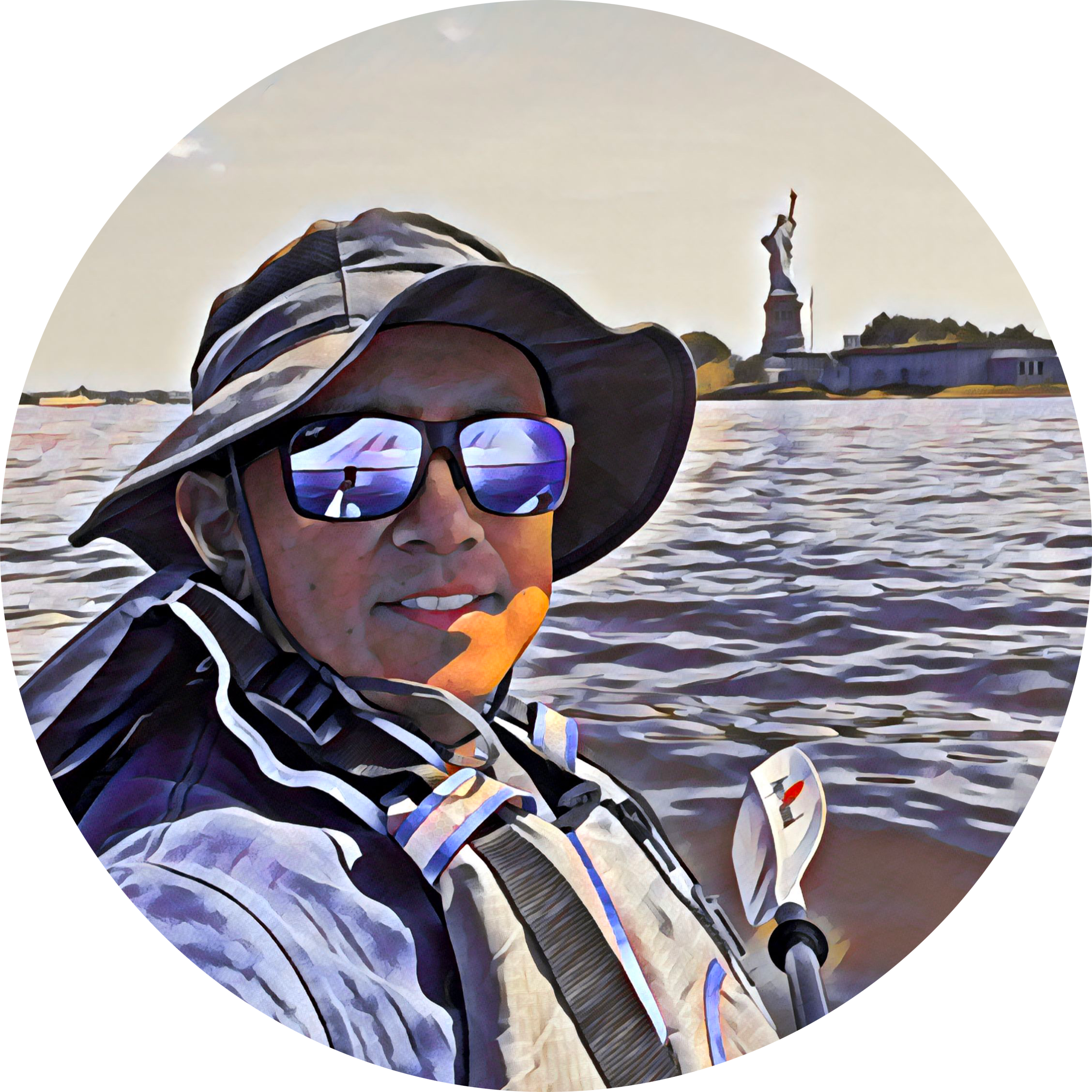 Mark Zhong
"I definitely believe there will be more people becoming drone pilots and increased drone usage in the future—especially in real estate sector," says  Zhong. "I also notice more and more FPV-related drone pilots from a content-creator perspective."