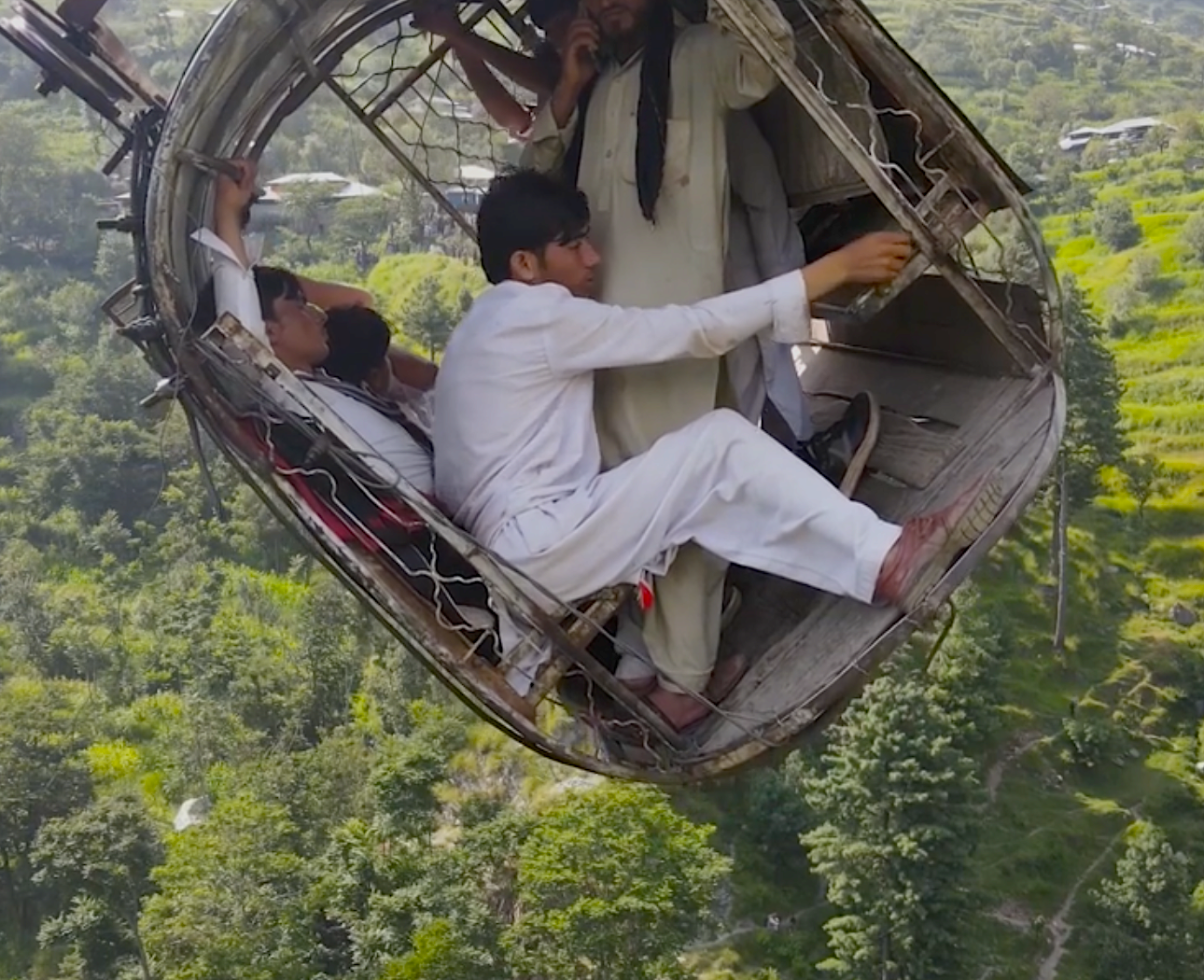 ---
25 August 2023
It was ultimately a happy conclusion to a terrifying ordeal, when seven school children and their teacher were rescued after a cable-car line snapped over a Pakistan canyon, leaving the group trapped in the tiny gondola for 15 hours, fearing they would perish.
A drone was on hand to document the scene as it happened, while some of the children used cell phones to call their parents for comfort and reassurance. 
"They were telling us, 'Don't worry, help is coming'," said Osama Sharif, one of the trapped youths.
The children—between 11 and 15 years of age—were on their way to school when the gondola cable broke at 900 feet above the canyon.
"Everyone was so scared," said another one of the trapped pupils, Imran Ahmed. "We were thinking that our time has come. I never ever again want to sit in a cable car. I will prefer to go by foot. We really need roads for connectivity."
"I had heard stories about miracles, but I saw a miraculous rescue happening with my own eyes," added Sharif, who was on his way to get the results of his final exams.
Army commandos were able to rescue two of the children during the day by using a helicopter and harnesses. The remaining pupils and their teacher were taken off the gondola in the evening, after helicopter operations were deemed to be too risky after sunset.
Watch the Ordeal