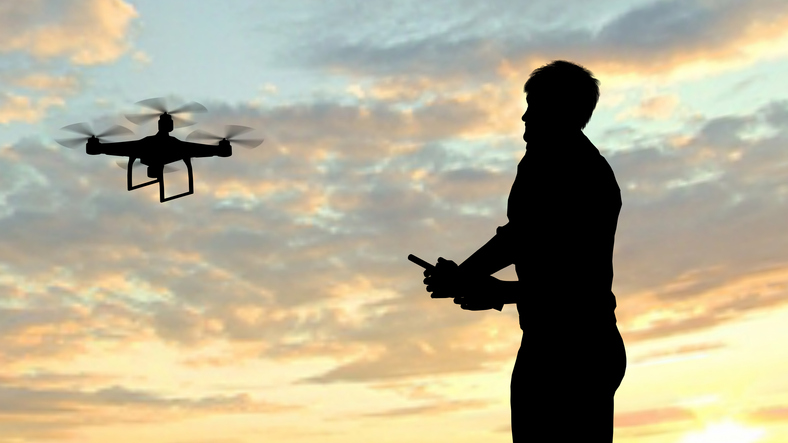 ---
Before you decide to purchase a drone, it is important to consider the types of insurance available. As a drone pilot, there are many important factors that must be taken care of. This includes a drone license, registration, and insurance. Having drone insurance is essential in the event of an accident. Even the most experienced drone pilots need to obtain insurance coverage to protect their best interests and others. This guide will give you a good idea of how drone pilots can get the most insurance coverage for the best price. 
A good thing to know is that you don't need to spend a lot of money to get drone insurance. In fact, depending on the type of drone you have and how you plan to use it, chances are that your drone can be insured through your home insurance policy. 
There is a wide range of drones that are available. Some people use them as a hobby, while others use them professionally. They can range from inexpensive to high-end, which can cost as low as $40 and over $2,000. 
Whatever the case is, insurance is important and you should explore your options to ensure you are getting the most from your insurance policy. 
Does Home Insurance Cover Drones?
The great thing about home insurance is that many policies would cover a drone the same way your personal property would be covered. Depending on who your insurer is, you may not even have to pay an additional fee to cover your drone. 
It is always best to contact your home insurance company and ask them how your personal liability coverage covers drones. However, it is important to keep in mind that not all home insurance companies are willing to cover the personal liability of drones because of how it is used and because it is considered an aircraft.
The situation regarding drones is certainly everchanging, so you should never make any assumptions without checking with your insurance company and other insurance companies. However, there is still a good chance your home insurance coverage will cover your drone. It is worth checking with your insurance agent for clarification as every policy is different. 
If your home insurer does not provide personal liability protection for your drone, then there are many other fairly low-cost insurance policies to choose from.
Many people associate drones as being a fun hobby or refer to them as "toys." However, the reality is that drones are far from being "toys," as they are much more sophisticated than people think. In fact, they are formally referred to as Unmanned Aerial Vehicles (UAV) or Unmanned Aerial Systems (UAS). The Federal Aviation Administration (FAA) refers to most drones as aircrafts. This blog will teach you how to get drone insurance.
Drone-related accidents do happen and can occur due to a number of reasons. One of the most common causes of a drone accident is due to the operator losing control of the drone or the drone suddenly runs out of power. It is important to know that not all drone-related accidents are caused by recklessness or negligence. Anyone flying a drone can experience an accident, resulting in personal injury and medical expenses.
What Does Drone Insurance Cover?
There are many scenarios in which drone insurance can come in handy in the event of a drone-related accident. You should discuss your personal drone insurance to determine what drone insurance can cover. Here are some examples:
If the drone hits and damages a powerline, resulting in a blackout in the neighborhood, you can be held liable for the damage to the power lines and the damages to everyone who lost power.
A drone accident can happen anywhere. Perhaps you lost control of your drone or the battery suddenly ran out, severely injuring someone. This can result in a personal injury and expensive medical bills that you will be responsible for.
If you lose control of your drone or the battery runs out, resulting in the drone crashing into your neighbor's car, you can be held responsible for the damage to their vehicle.
What to Ask the Insurance Company
Whether your home insurance policy covers liability for drone usage or if you have to contact a new insurance company for drone insurance, here are some important things to ask the insurance agent:
Does my insurance cover personal injury?
Does my insurance cover invasion of privacy claims?
Does my insurance cover property damage?
Does my insurance cover medical expenses stemming from drone use?
What is my liability limit?
Can I purchase umbrella insurance for more coverage or can I increase my liability limit?
What exclusions apply to my liability coverage?
What is the deductible?
If you are considering purchasing a drone, these are extremely important questions to ask when speaking with insurance companies to protect your best interests.