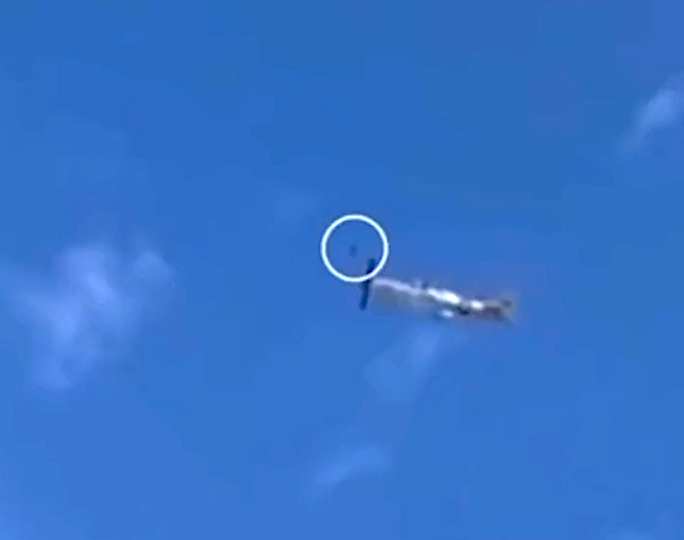 ---
28 November 2022
New information regarding the horrific fatal collision between two WWII aircraft—a B-17 bomber and a P-63 fighter—at the Wings Over Dallas airshow on November 12, reveals a drone may have caused the tragedy.
Six crew members lost their lives in the mid-air crash, and footage of the incident was available to view on Twitter.
Now, more footage from Twitter seems to show that a small object alleged to be a drone appears in the path of the P-63. As the P-63 immediately stalls, instantly changes course, and goes into a dive, some experts believe there was a collision between the object and the vintage fighter plane.
"I cannot clearly see the drone," one of these experts reported to the EurAsian Times. "What I see is the P-63 in a steep climb. The aircraft then appears to lose control. It starts to sink at slow speed as if in a stall."
What happened next was devastating.
The P-63 flew straight into the B-17 and both aircraft were torn apart in the air, with pieces of each crashing to the ground. 
SEE THE FOOTAGE
The Dallas airshow was hosted by Commemorative Air Force, which preserves, restores, and flies WWII aircraft.
If it turns out that a reckless drone pilot caused the fatal crash, tougher "restricted airspace" rules may follow.
The Droning Company will continue to follow this story.