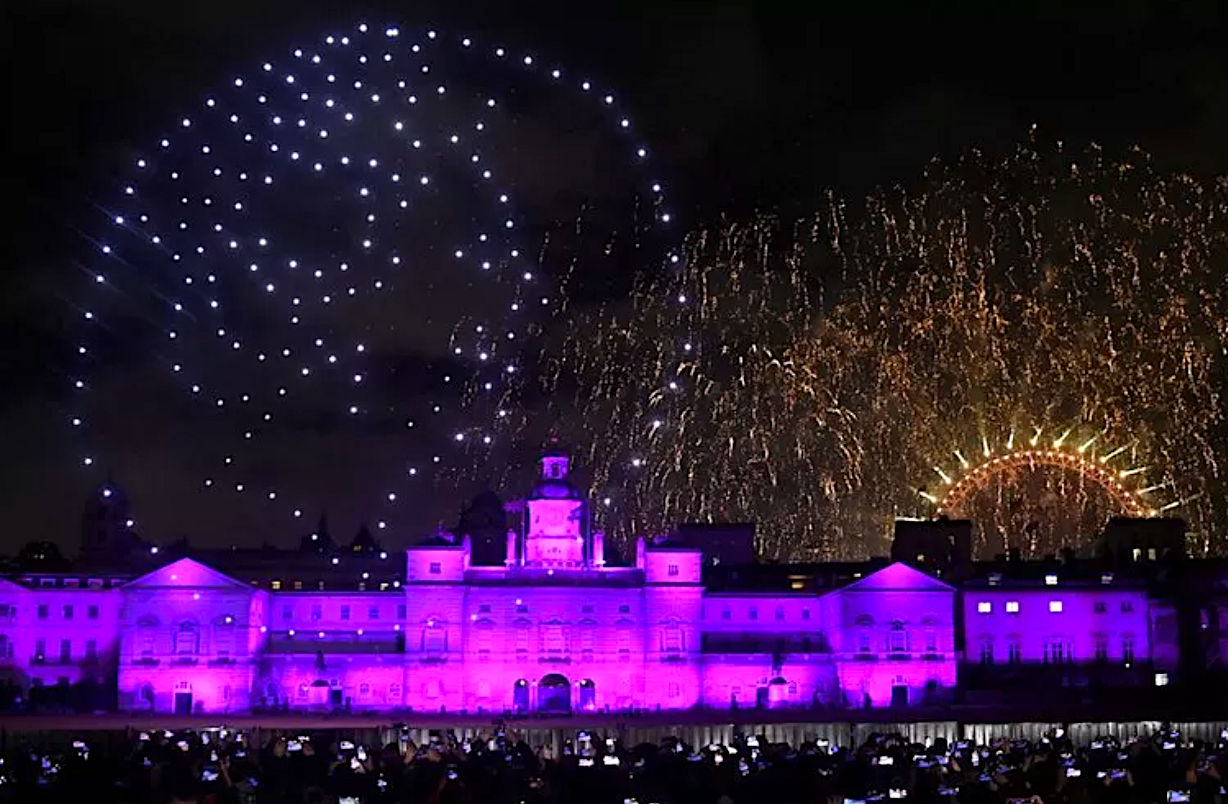 ---
02 January 2023
It started with Big Ben chiming in the countdown to 2023. Then, the sky exploded with a vibrant and celebratory melange of fireworks, music, and drones.
The impressive fireworks were the stars of the sold-out show in London, but the drones added a wonderful tribute to Queen Elizabeth II, forming the ER II logo in the night sky, and then her visage and the image of her profile on a coin.
The colorful gala was enhanced with music, a voice recording from the late Queen herself, and added dialog from Dame Judi Dench. Later, King Charles III's voice presented a plea to preserve the future of the planet.
Happy New Year from The Droning Company!
Watch the Gala Display