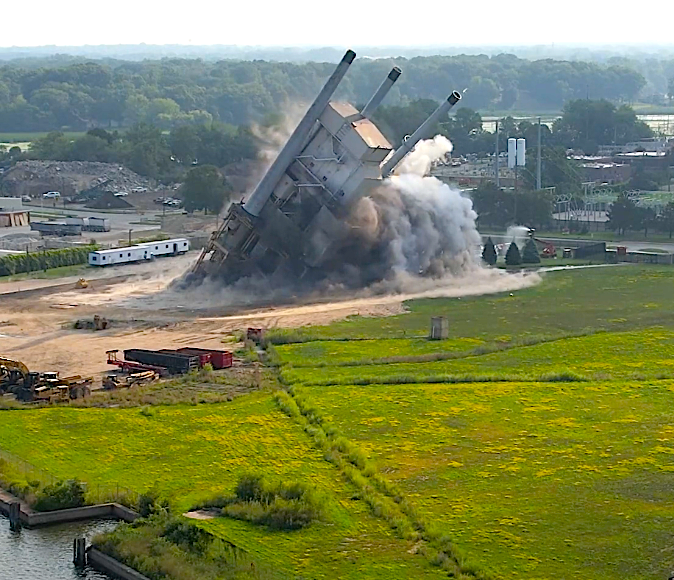 ---
24 August 2023
After 78 years of operation, a coal-fired energy plant in Holland, Michigan was imploded on August 10, in front of hundreds of curious spectactors ... and a drone.
The James DeYoung Power Plant building closed in 2017, after providing "affordable and reliable electricity for generations," according to Holland Board Board of Public Works General Manager Dave Koster.
The coal plant had been replaced by Holland Energy Park, which has cut carbon rates in half, lowered rates, and increased power capacity. The city had considered multiple options for the retired plant, but, ultimately, demolishing the structure and selling the land parcel turned out to be the best result for safety and sustainability.
"We are grateful to our team and partners who, through careful planning and responsible remediation, carried out an expert demolition. Clearing the space where James De Young once stood opens new opportunities for the waterfront in Holland," said Koster.
The demolition phase of the decommissioning is expected to come under budget at a cost $5.7 million, including the removal and safe disposal of hazardous materials such as asbestos and lead-based paints.
Watch the Implosion
JDY Implosion - Drone from Holland BPW on Vimeo.