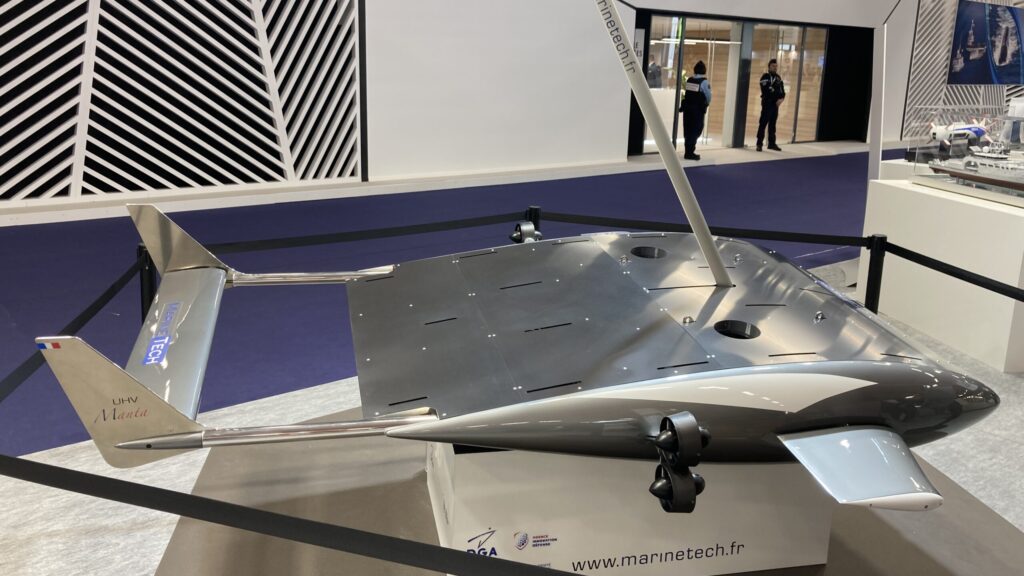 ---
The Manta undersea drone.
11 January 2023
In September 2022, the Nord Stream natural gas pipelines in the Central Baltic Sea were sabatoged.
A series of explosions caused several leaks and rendered three pipes inoperable. The pipeline was built to transport natural gas from Russia to Germany, and the majority shareholder in the project is Russia's state-owned gas company Gazprom. However, the leaks were located in international waters that are not part of any nation's territorial sea.
Protecting valuable assets and infrastructure—such as energy and communications cables—that run through several different countries is a nightmare, especially when questions who is in charge come into play. 
"Protecting critical underwater infrastructure has a lot to do with understanding, by way of sensors, what is going on around cables and pipelines," says Sebastian Bruns, a naval expert at the University of Kiel in northern Germany. "Observing hard-to-reach places deep below the surface is challenging enough. Being able to do it at the scale required is another. An analogy would be the assignment of two cop cars to watch over the entire highway network of the United States." 
Plans are in development by individual countries and the European Union. For example, Italy is prepping a proposal for seabed infrastructure protection managed by small, multinational government and industry teams. Also planned is an examination of national governance mechanisms that touch underwater infrastructure protection.
France was the first European country to launch a seabed warfare strategy in February 2022, as protection against Russia and China's own investments in seabed warfare—which has little to do with the gritty yet romantic ideal of submarine warriors. Seabed combat of the very near future will likely deploy unmanned underwater drones, moving mine fields, and other such devices.
All of this points to a critical need to protect transoceanic cables and gas pipelines.
In the case of France, the country's seabed strategy reports that of the approximately 450 submarine cables delivering 99 percent of intercontinental digital-data exchanges, 51 are within French national territory and 24 reside in French territories overseas. Currently, France is missing the depth to guard the cables with undersea drones. Its H1000 Ulisse and the H2000 Diomede remotely operated crafts are only capable of diving to a depth of 3,200 feet, while 97 percent of the accessible seabed sits at a depth of approximately 20,000 feet.
Not surprisingly, France's Armed Forces Ministry is investing in the development of deep-sea drones that can operate down at 10,000 feet, and, ultimately 20,000 feet.
Non-military firms are also in the hunt.