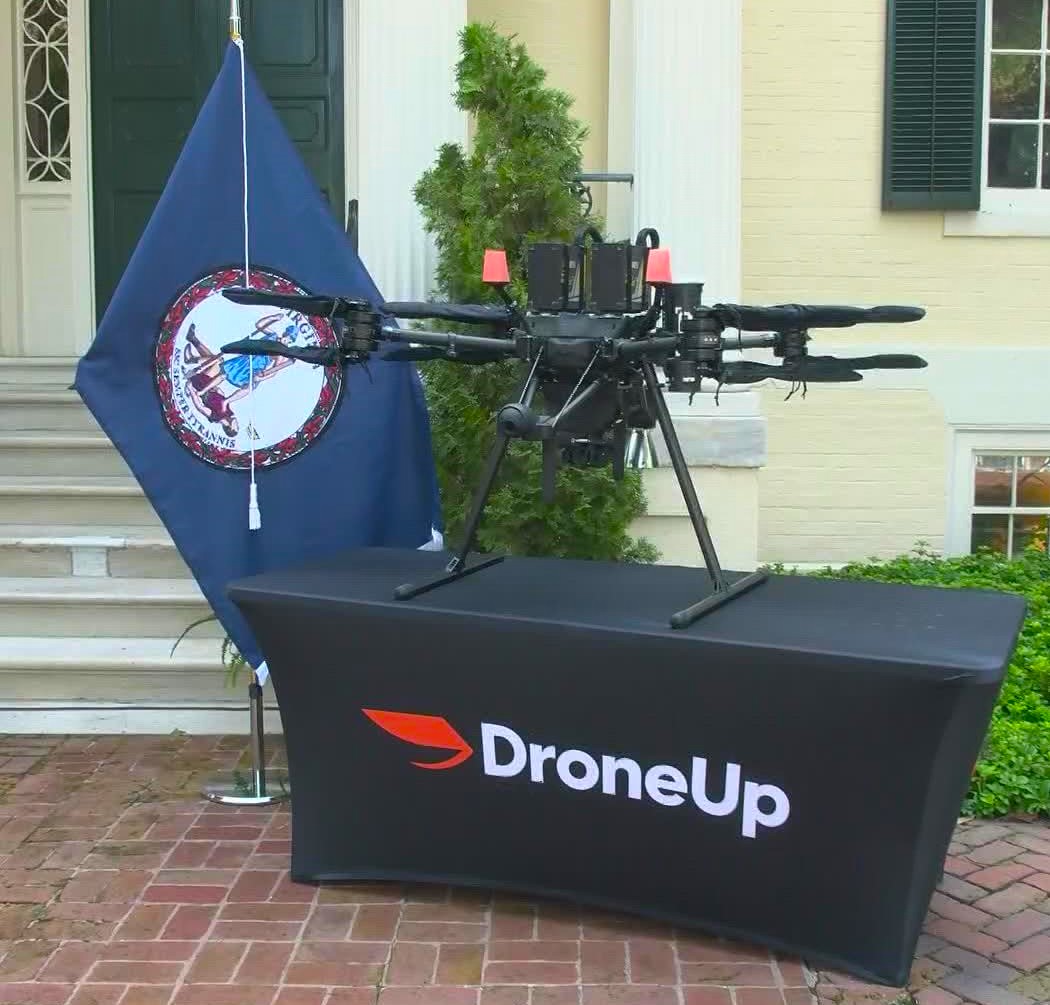 ---
16 March 2023
By Bill Hanrahan, VP, Flight Operations, DroneUp
With new favorable regulations and unrivaled innovation, the drone industry is light years ahead of where it was only a few years ago. And it is only on the brink of what's possible, as innovators continue eyeing new areas to leverage this technology's untapped potential.
DroneUp inspires and delivers with the power of technology through our team's breadth of expertise and our cutting-edge technology. At the height of the COVID pandemic, DroneUp saw an opportunity to help people who needed it most. By delivering at-home self-collection kits to Walmart customers throughout Las Vegas, DroneUp's quick deliveries illustrated how our drones can serve our society's most pressing and time-sensitive needs.
Watch Droneup's Walmart Delivery Initiative
Now, DroneUp's newly-formed UAS Innovation Team pushes innovation further. Combining our entrepreneurial spirits and 40+ years of total aviation experience, our four-person team is developing and testing new solutions and applying learnings to address emerging challenges under tight timelines. By uncovering what's possible, we're working to illustrate how rapid innovation can scale DroneUp's business in transformative ways. 
Time Flies
Innovation doesn't always have the luxury of time. That's where the UAS Innovation Team comes into play: we're solving client challenges on accelerated timelines. And a mere two weeks after the creation of the Innovation Team, an exclusive mountain biking competition tested our skills and teamwork.
This year's Red Bull Rampage invited the world's best mountain bikers to showcase their athleticism. Legendary bikers—like BMX rider Dylan Stark and the 2010 Red Bull Rampage winner Cam Zink—descended rugged mountains in Virgin, Utah. Judges scored bikers based on the lines they pursued on their journey and the extent of their tricks. Bikers also received points based on their technical ability, something that resonated with our team as we navigated a unique Rampage challenge of our own.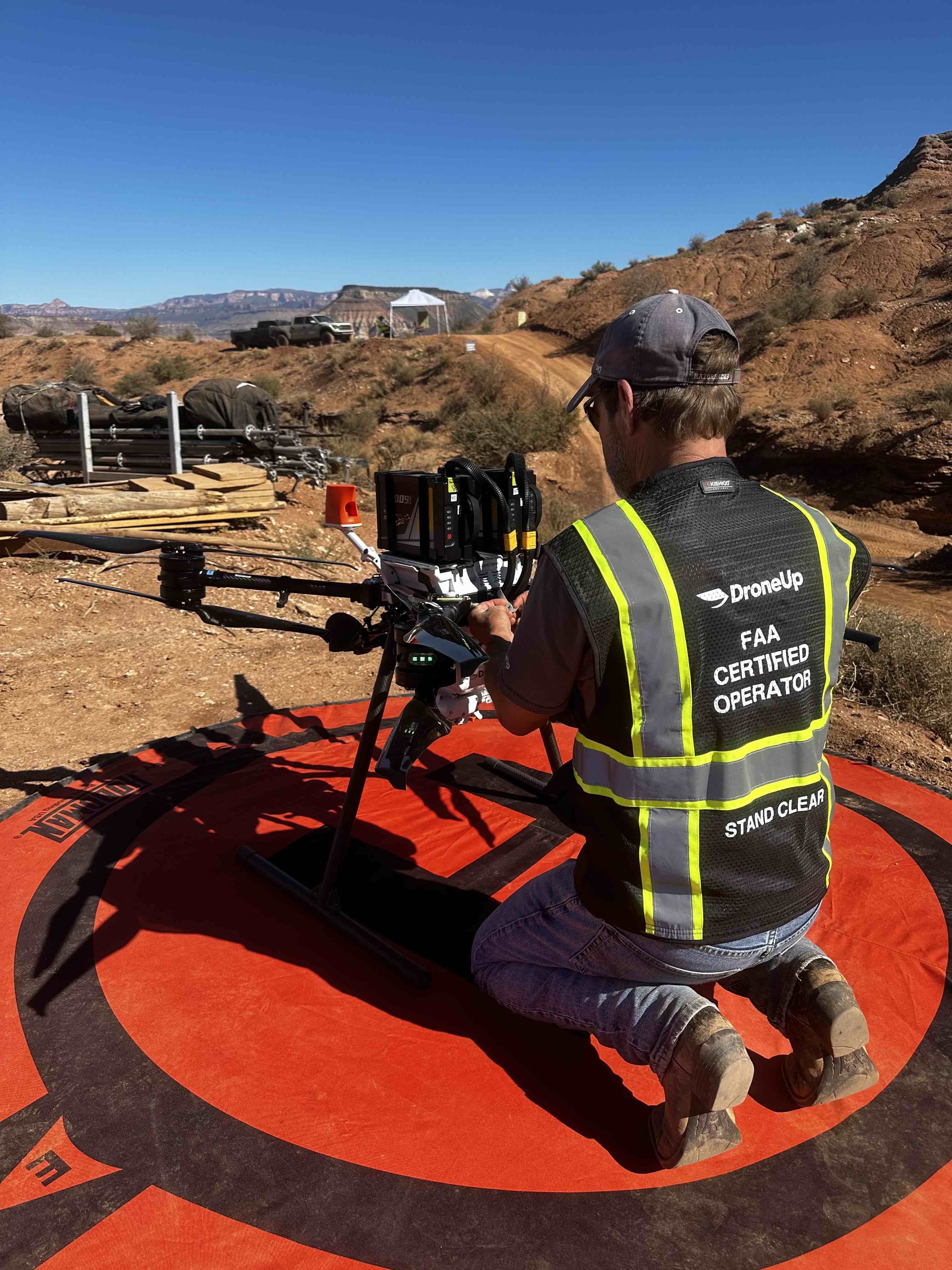 With the event only four weeks away, our team was tasked with enabling the first end-to-end 5G drone delivery using T-Mobile's 5G network. With the integration, riders and dig teams could request a Red Bull Energy Drink with their phones, prompting our drones to deliver them directly to their location within minutes. This fast delivery hinged on precise cooperation and coordination between DroneUp and T-Mobile. 
Uniting to Harness 5G's Potential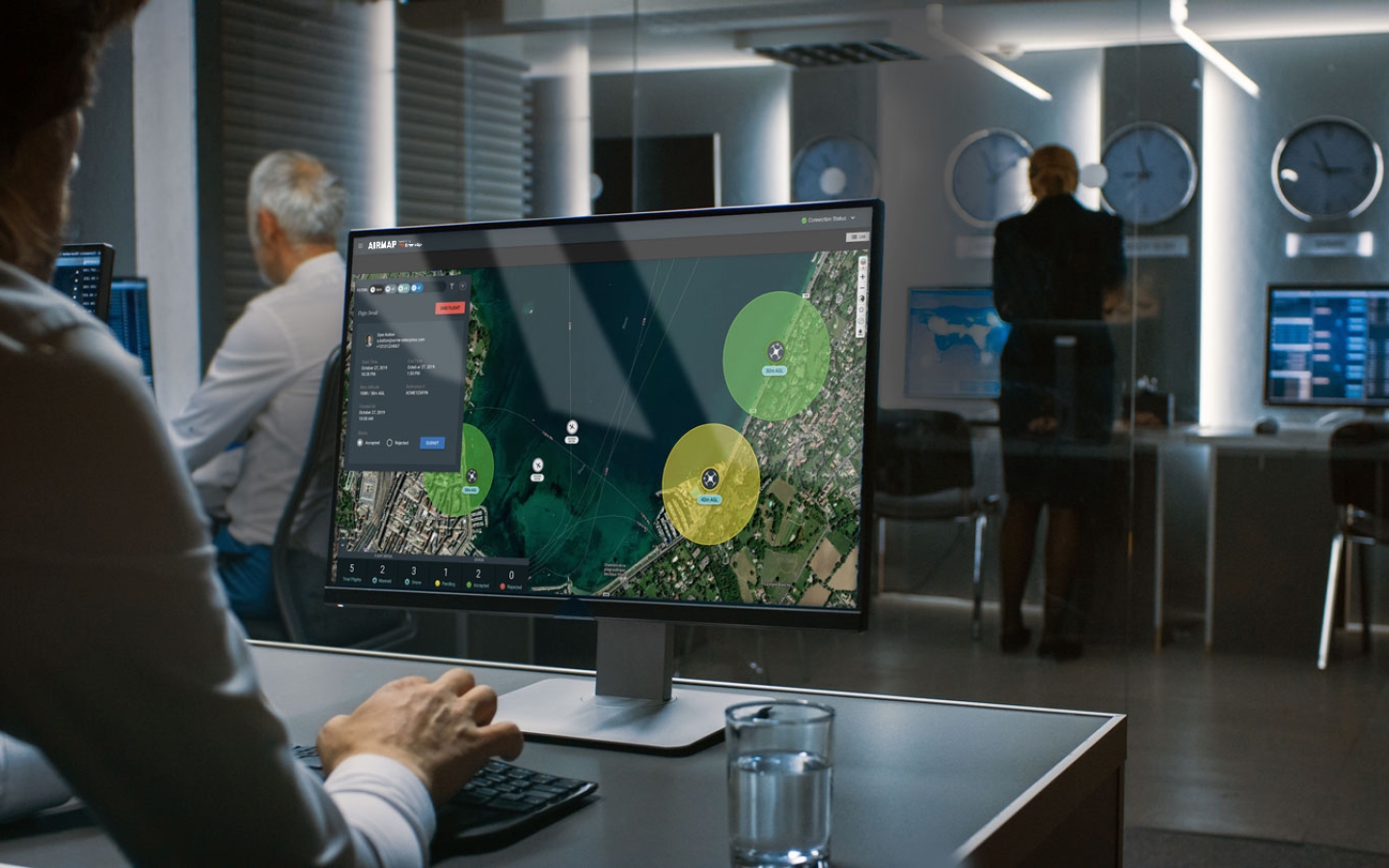 As 5G is relatively new technology, our team got to work fast. Most modern drones operate from a ground-control station that connects to a controller via a satellite. Depending on the device, there are distance limitations that inform how far a drone can travel without losing signal. 5G's higher speed and lower latency gives drones reliable information faster, so they can travel beyond a pilot's line of sight without losing signal. In addition to traveling further, this cellular connectivity enhances safety and bolster performance, powering drones to maneuver around areas that humans can't reach and collect pivotal data. Drones' integration with 5G holds enormous potential in unlocking new efficiencies for emerging use cases, like the Red Bull Rampage.
Collaboration was key to this mission's success and, like any project, step one entailed defining each team member's role, including:
Managing team resources
Developing concept of operations documentation
Running hardware and software integrations
From there, our DroneUp colleagues lent a helping hand by creating an app to use onsite. We worked with our partner ElSight and T-Mobile to integrate two of our drones with 5G modems and ensure compatibility. Using ESI's software and hardware solutions, we tested T-Mobile's 5G network on different signals to identify the strongest one to complete the mission. With everything coming together, DroneUp's Airspace Innovation team provided the last essential piece of the puzzle: an experienced pilot to drive mission-successful drone flights at the Rampage.
This strong communication and close collaboration made our very own race against time successful. Powered by T-Mobile's 5G networks, DroneUp delivered cans of Red Bull to thirsty bikers as they embarked on their downward journeys. Our team discovered that we can use 5G to operate DroneUp deliveries, finding our own stride along the way.
Done, Dusted, and Looking Ahead to What's Next
Our projects vary in scope and type, but they all carry a common thread: innovation and collaboration. Executing on new challenges, especially when crunched for time, is never easy. But, they are the most rewarding. As DroneUp and our team grows, we're ready to take on whatever next big hill comes our way.
Whether creating new technologies for DroneUp's clients or adjusting operating procedures for an existing service, innovation has never been more important. With the Red Bull Rampage successfully under our belt, we're now onto our next time-sensitive use case.