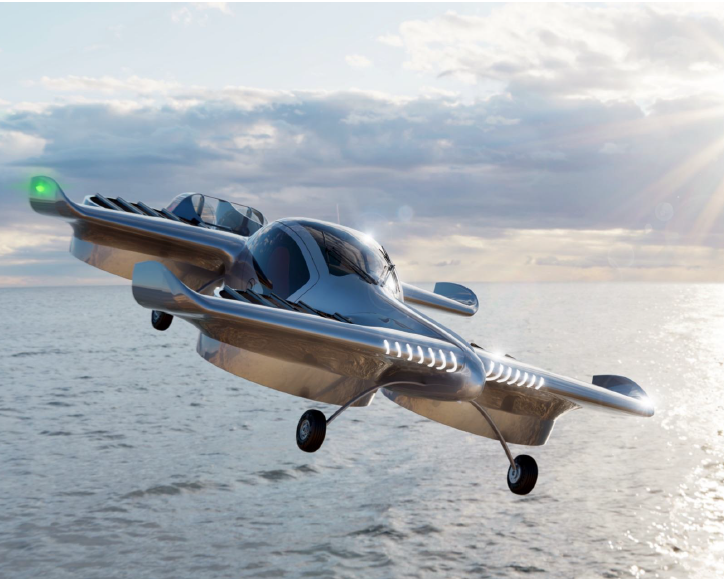 ---
21 October 2022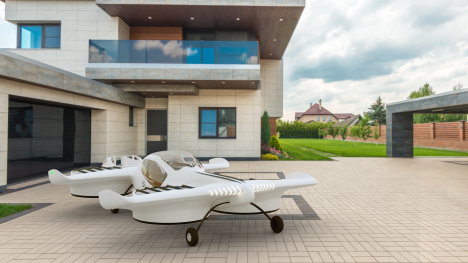 *Images are computer-generated demo versions. The product is still currently under development.
Democratizing Flight with Doroni Aerospace 
Doroni Aerospace was founded in 2016 by serial entrepreneur Doron Merdinger. With 25 years experience in design, manufacturing, and managing eight-figure firms, Doron assembled a world-class engineering and technical team to deliver on his ultimate vision—providing the world with an entirely new mode of sustainable transportation. 
Doroni's mission is to democratize the power of flight by delivering transformative electric vertical takeoff and landing (eVTOL) technology directly to consumers. 
By offering the public a safety-centric mobility option—commonly referred to the general public as 'flying cars'—Doroni will empower people to intuitively transport themselves within urban environments and between cities at a fraction of the time possible with traditional automobiles. The company ultimately envisions Doroni eVTOLs serving as one of the primary clean transportation solutions for individuals, families, first responders, law enforcement, and the military.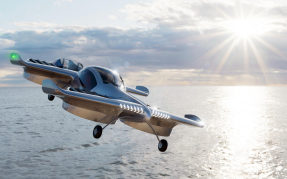 *Images are computer-generated demo versions. The product is still currently under development. 
Introducing The Doroni H1 eVTOL 
The Doroni H1 is that vehicle, and the company is on track to begin flight testing by Q4 of this year, with plans to secure FAA certification and launch commercially in the second half of 2024. 
Doroni's go-to-market aircraft currently under development is a two seater personal eVTOL that will be made available for public purchase (with an estimated starting retail price of $195K) which anyone can own, fly, and park in a standard two car garage. In order to get started, customers will need a current valid driver's license and completion of a 20-hour training course provided by the company. 
The H1 was designed with an intuitive, easy-to-use aircraft control system for the H1 based on an auto-stabilizing, multi-rotor aircraft with 4 axes of movement. Its unique, patent-pending design and aerodynamic features combine the best elements of a drone and aircraft to deliver ease of use and quick deployment. Combined with the H1's propulsion system, Doroni believes the H1 will be an agile vehicle capable of accomplishing a variety of tasks across several target markets. 
Transportation as we know it is Broken 
Traditional automobiles deal massive damage to our planet and force us to rely on infrastructure that's both costly and unsustainable. In 2020, the transportation sector generated 27% of the greenhouse gas emission in the US, the largest share across economic sectors, added to the fact that state and local governments spent $203B on highways and roads in 2019 alone. The White House has taken major steps to combat the problem, committing $39B to modernize transit and reduce carbon emissions via the Bipartisan Infrastructure Law.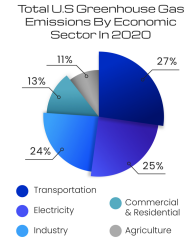 As populations bloom and densities in cities continue to increase, gridlock and traffic will only get worse, reducing our quality of life and negatively impacting our mental health. The world needs a new mode of transportation that can lighten the load on our environment and infrastructure. 
The Market - Advanced Air Mobility 
When most people think of an aircraft, the first thing that pops into their head is heading to the airport and boarding a large passenger airliner. 
Advanced Air Mobility is changing this notion entirely—the next generation of air travel that envisions a safe, accessible, automated, and affordable air transportation system for passengers and cargo capable of serving previously hard-to-reach urban and rural locations. 
This will be enabled by new types of aircraft ranging in size from small cargo carrying drones, passenger-carrying air taxis, and personal 1 and 2-seater 'flying cars.' 
It's a market that's project to reach $1T by Morgan Stanley, and this past April Anderson Cooper gave many Americans their first look via the 60 Minutes segment, "Flying Vehicles of the future: Companies racing to develop eVTOL 'air taxis.'" 
"Clearly we are seeing the emergence of something that's fantastic… This is real, and this is happening—we've come a long way from where we were just a decade ago." —FAA Acting Administrator Billy Nolen
While the general public may not be aware of what is coming, the technology is already here—and it stands to be the next paradigm shift in urban transportation that brings new efficiency and sustainability to the way we commute, ship goods, and respond to emergencies and natural disasters.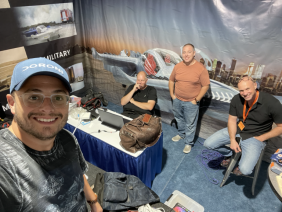 Doroni is Building a Personal eVTOL Anyone Can Own 
Doroni believes it is building what will become the go-to family vehicle of the future, capable of revolutionizing the way we live, commute, and even build cities if scaled correctly. While the industry is currently getting commercial air taxi operations off the ground, Doroni is aiming to disrupt the personal mobility market, as we believe personal eVTOLs—not commercial air taxis—are the future of transportation.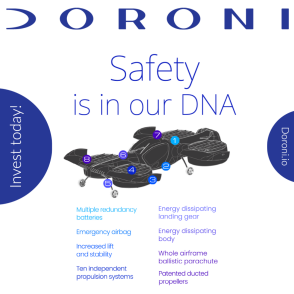 Safety is in Our DNA 
The customer is at the center of everything that Doroni Aerospace does, and as such every safety consideration possible has been baked into the design and nature of the Doroni H1 eVTOL. From its inception with the Y6 and X8 prototypes that came before it, the Doroni H1 was designed to maximize safety and will undergo exhaustive multi-level quality control. 
First and foremost, as a flying vehicle capable of landing in a front yard or parking in a standard two car garage, in areas near families and children at play—ducted propellers are an absolute must. This aesthetically pleasing, patent-pending design sets the Doroni H1 apart from its competitors and greatly increases overall safety, while also enabling a higher thrust efficiency and greatly reduced noise levels. 
The Doroni H1 evTOL will also be equipped with airframe parachutes and a variety of sensors, including 360° anti-collision sensors, lidar, barometer, and an Optic Flow camera which helps the aircraft maintain its altitude and position in windy conditions. This is in addition to a variety of other safety features, namely: multiple redundancy batteries, emergency airbags, increased lift and stability, ten independent propulsion systems, energy dissipating landing gear, and an energy dissipating body. 
Features + Ease of Use 
In terms of specs, the Doroni H1 sports a blazing fast charge time of 15-20 minutes, has a cruising speed of 100 mph, max speed of 140 mph, and currently has a range of 60 miles. As
EV technology continues to advance, Doroni projects this range to increase to 100 miles as it nears product launch. 
The H1 combines the ability to takeoff, hover, and land like a helicopter while maintaining the ability to fly like an airplane. It also leverages one-handed joysticks for either left or right-handed pilots (one joystick per pilot) to make controls as intuitive as possible combined with a cockpit interior that's as spacious as possible.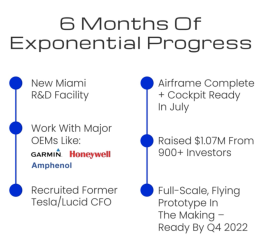 Traction 
Production of the Doroni H1 officially began in Q1 2022 at the company's state-of-the-art, Miami-based R&D facility. Doroni has also begun working with major OEMs like Honeywell and Garmin, and leadership has recruited a former Tesla and Lucid Motors CFO. 
The company has developed the tech components (batteries, motors, etc.) and partnerships necessary to speed up production and a complete flying prototype is just a few weeks away. Doroni has secured unique patents on design and aerodynamics, won 2nd place at the Florida Aerospace 2021 Forum, and previously lifted off a 643 lb. full-scale prototype eVTOL. 
To date, Doroni Aerospace has raised over $1.68M from 1,250+ investors across two crowdfunding raises on the equity crowdfunding platform, 
https://www.startengine.com/doroni-aerospace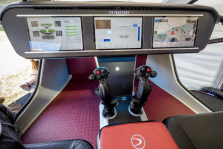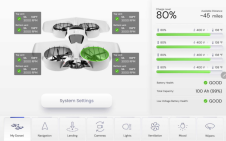 Completed Cockpit + Doroni VR Flight Experience 
In late July, Doroni Aerospace revealed the completed H1 cockpit combined with the immersive Doroni Virtual Virtual Reality (VR) Flight Experience. The reveal was part of Doroni's participation in the EAA AirVenture Oshkosh 2022 which has been referred to as the "World's Greatest Aviation Celebration." The event drew over 600K flight enthusiasts from all over the country, making Wittman Regional Airport in Oshkosh, WI the busiest airfield in the world from July 25-31. 
For the first time ever, the general public was able to step inside of the fully complete H1 Cockpit, strapping in to take command of the H1's control sticks, and experience the next-level sophistication of the H1's Dashboard Flight & Navigation System. Using virtual reality headsets, participants of the EAA AirVenture 2022 were able to sit inside the completed H1 cockpit and simulate the experience of takeoff, flight, and landing the Doroni H1. 
Flight enthusiasts ranging from 10 to 70 years old gave the company overwhelming positive responses, with many citing how easy to use and intuitive the system truly is. Doroni believes that when paired together in this way, the H1 cockpit interior and VR Flight Experience provide the closest approximation to what it will be like to fly the completed Doroni H1 eVTOL when it's projected to launch in Q4 2024.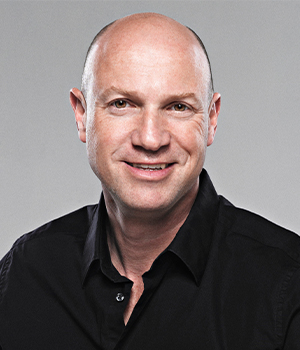 CEO of Doron Merdinger
Pre-orders + Beyond 
To date, Doroni has received 200+ pre-order inquiries for the 36 total units available at launch that can be secured with a $10K deposit. The company has also received tremendous excitement from investors and supporters about the platform Doroni is building. 
Doroni projects to have a full-scale, fully-functional flying H1 eVTOL prototype completed by Q4 2022 and is targeting a Light Sport Aircraft certification with the FAA ahead of product launch in the second half of 2024. Doroni also intends on growing its current intellectual property to include 15+ design, aerodynamic, and battery utility patents by Q1 2023.
In the meantime, Doroni continues to engage with local government, law enforcement agencies, and its community of supporters and is excited to share its vision for what's possible with flight via its design and user experience. 

To learn more about Doroni Aerospace, please visit the newly 
redesigned www.doroni.io or email us at info@doroni.io 
Follow us on social media: 
Facebook: @Doroni.eVTOL | Instagram: @doroniaerospace | Twitter: @Doroni1

For investment opportunities, please visit us at: www.startengine.com/doroni-aerospace