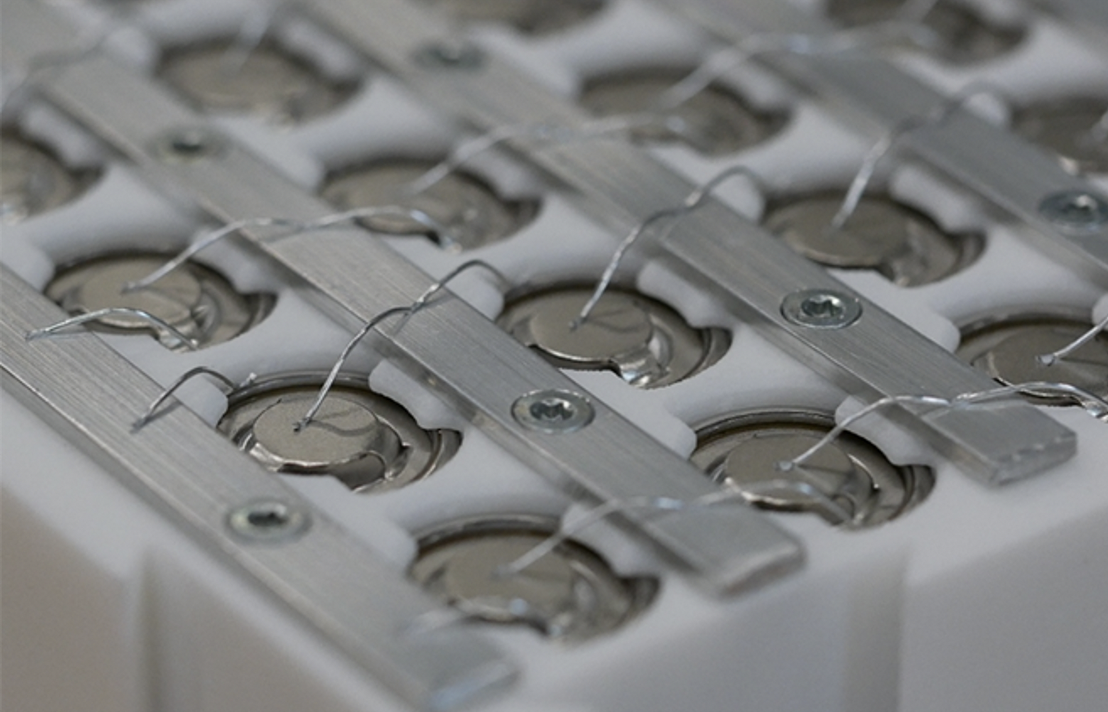 ---
Above: A wire bonded battery module.
2 September 2022
By Mike McKeown
Hesse Mechatronics is a wire bonder and smart welder manufacturer that also specializes in automation solutions. Wire bonding technology has been used in the microelectronics industry since the 1960s in numerous markets for various applications. Wire bonding has been a dominant method of interconnection due to its flexibility, reliability, and overall cost of ownership.
These are the reasons why Hesse has been "pulled into" the drone and evTOL industry.
There are numerous methods readily available to interconnect the positive and negative terminals of a cylindrical cell to a busbar for battery modules used in drones, EVs, e-motorcycles, etc. Two commonly used methods offered by Hesse Mechatronics are wire bonding (as well as ribbon bonding) and smart welding.
Wire bonding is displayed in the main photo above, as well as in the video below, courtesy of Dutchman Battery in Iowa. Wire bonding is considered a "safe" interconnection method as the wire acts as a fuse when a short-circuit occurs and the wire will burn "open" and isolate the issue. Wire bonding utilizes ultrasonic energy that makes the aluminum (or copper) wire go into its "plastic" region which permits the atoms of the wire to migrate into the bonding surface and vice versa. An atomic bond is formed.
WATCH! Wire Bonding in Action
Another interconnection method offered by Hesse Mechatronics is Smart Welding. This is basically "wire bonding without the wire". Instead of feeding aluminum wire from a spool and forming a loop between 1st and 2nd bonds, Smart Welding ultrasonically attaches a metallic tab from a common busbar onto the positive and negative terminals of the cylindrical cell. The photo below shows a 0.3mm thick aluminum tab smart welded onto the terminals of the 21700 cylindrical cells.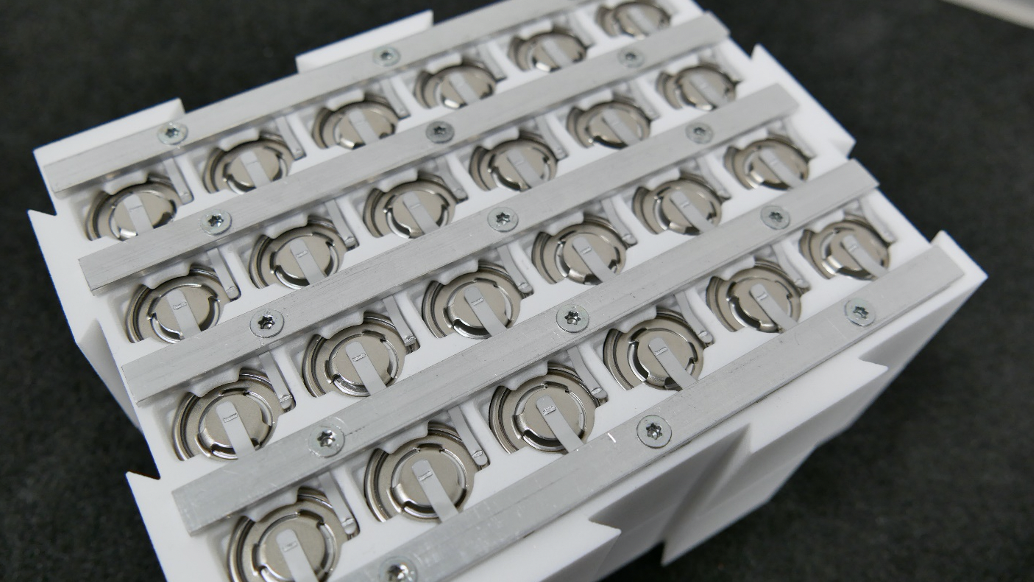 This is another photo (below) showing smart welded 4680 cylindrical cells with aluminum leads of 1mm thickness.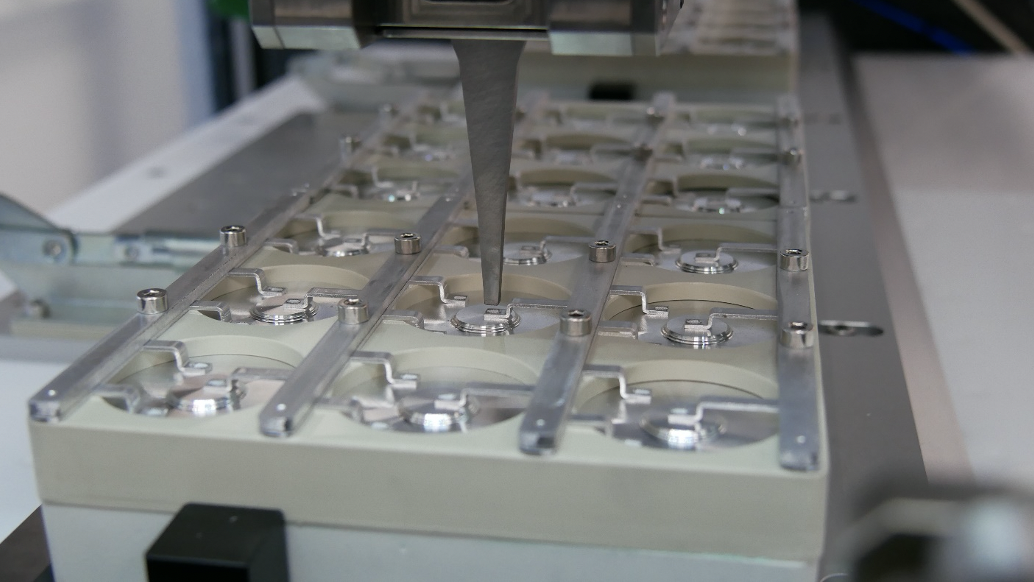 The wire bonders and smart welding equipment is designed and manufactured by Hesse Mechatronics in Paderborn, Germany. Hesse Customer Solutions is the subsidiary that provides companies with design services, the building of proof-of-concept units, prototypes, as well as wire bonding or smart welding volume production in our numerous application labs in Canada and the United States.
Hesse is getting more involved with drones and evTOLs both with wire bonding and smart welding as companies are requiring higher operating currents, being able to handle rugged environments, being able to do rework if necessary, and have an in-line real-time process monitor that determines the integrity of each wire bond or smart weld with our PiQC (Process integrated Quality Control). We see some companies going with pouch cells while others are using cylindrical cells, it depends on the application.      
For additional information, contact Mike McKeown at michael.mckeown@hesse-mechatronics.com
See us at The Battery Show in Novi, Michigan, September 12-14, booth #1716
For more info on The Battery Show, CLICK HERE.