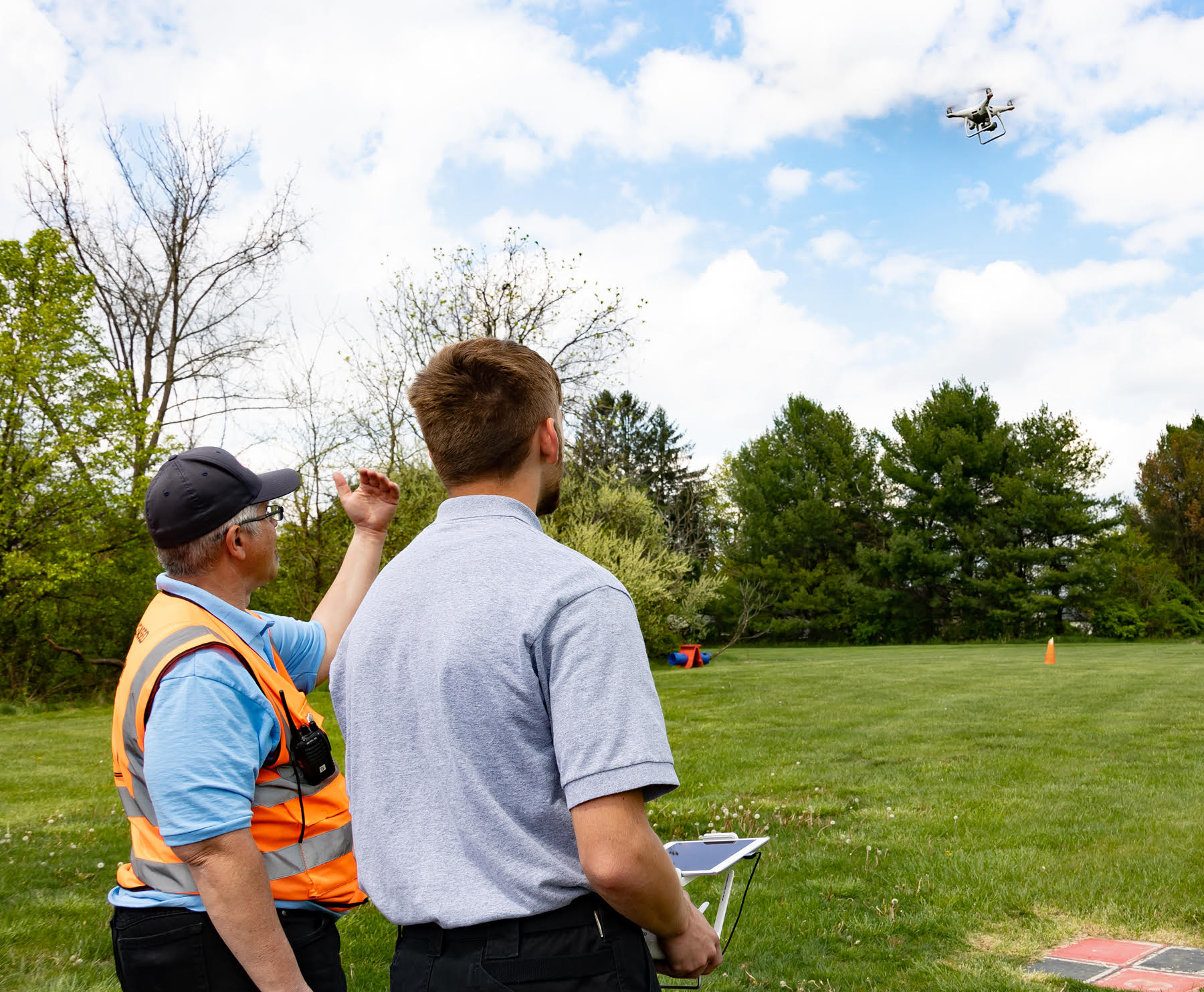 ---
09 June 2023
A large crowd was on campus at Warren County Community College in New Jersey for a three-day program about drone flight and safety, sponsored by the Federal Aviation Administration (FAA) and host by Warren.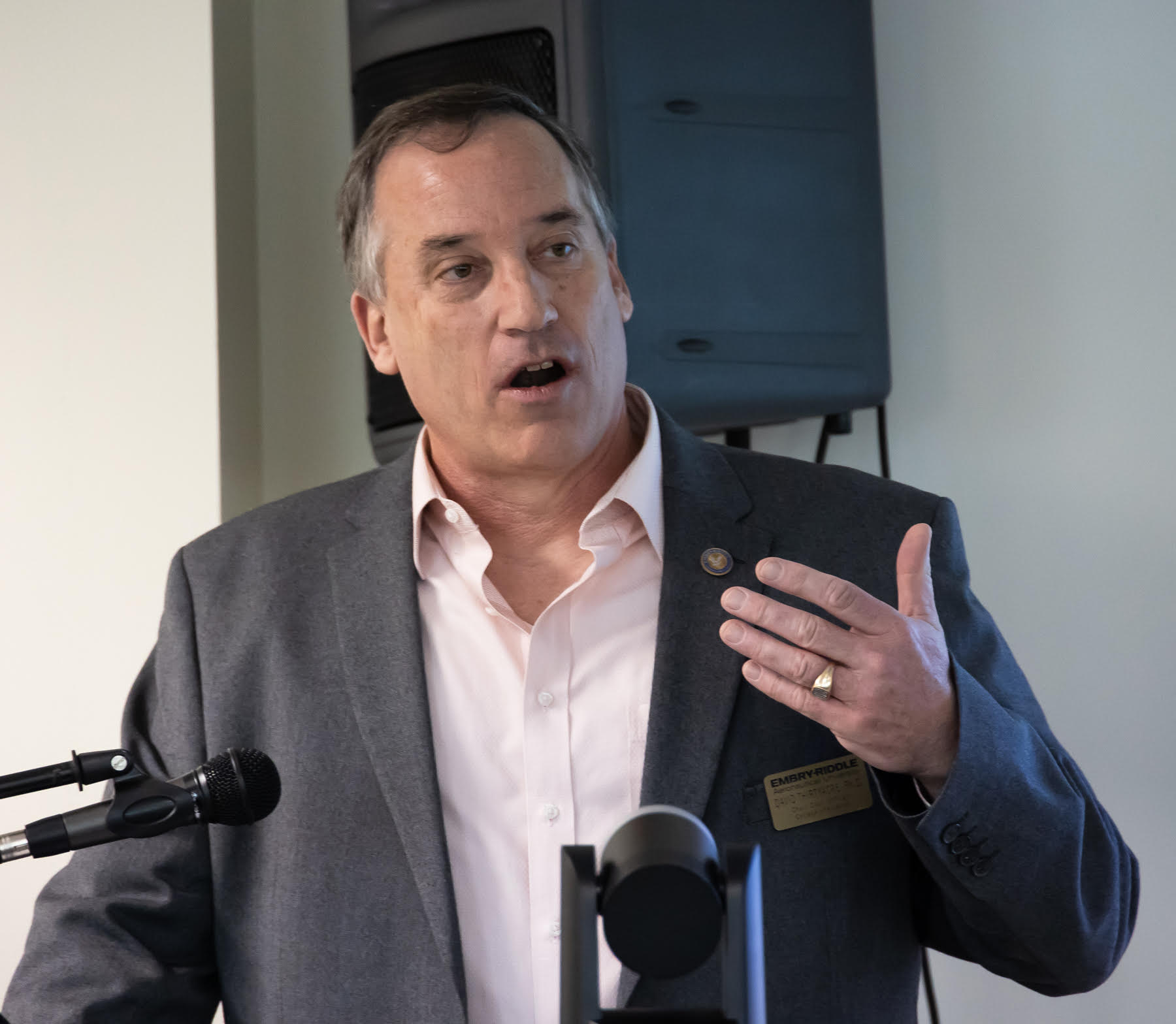 The event held April 27-29 on the Warren Washington campus highlighted Drone Safety Day, which the FAA marks each year in April to encourage proper operation of drones, now the fastest growing segment of the aviation industry with nearly 900,000 aircraft now registered with the agency. About 530,000 were listed for recreational purposes and 338,000 for commercial use.
Experts from Embry-Riddle Aeronautical University also were on hand. Embry-Riddle offers Bachelor of Science and graduate studies in unmanned aircraft systems, equipping students with the knowledge and skills to seek employment in a wide variety of related fields, including as professional UAS pilots, sensor operators, project managers and field technicians. 
"This was a great opportunity for the public and people in the industry to come together and exchange fundamental information and new thinking about drones. Both professionals and people hoping to gain familiarity with drones were able to learn from the experts at the FAA and our staff about the latest technology and training available," said Will Austin, president of Warren who is on sabbatical to further build the UAS program and pursue private funding related to the college's growth.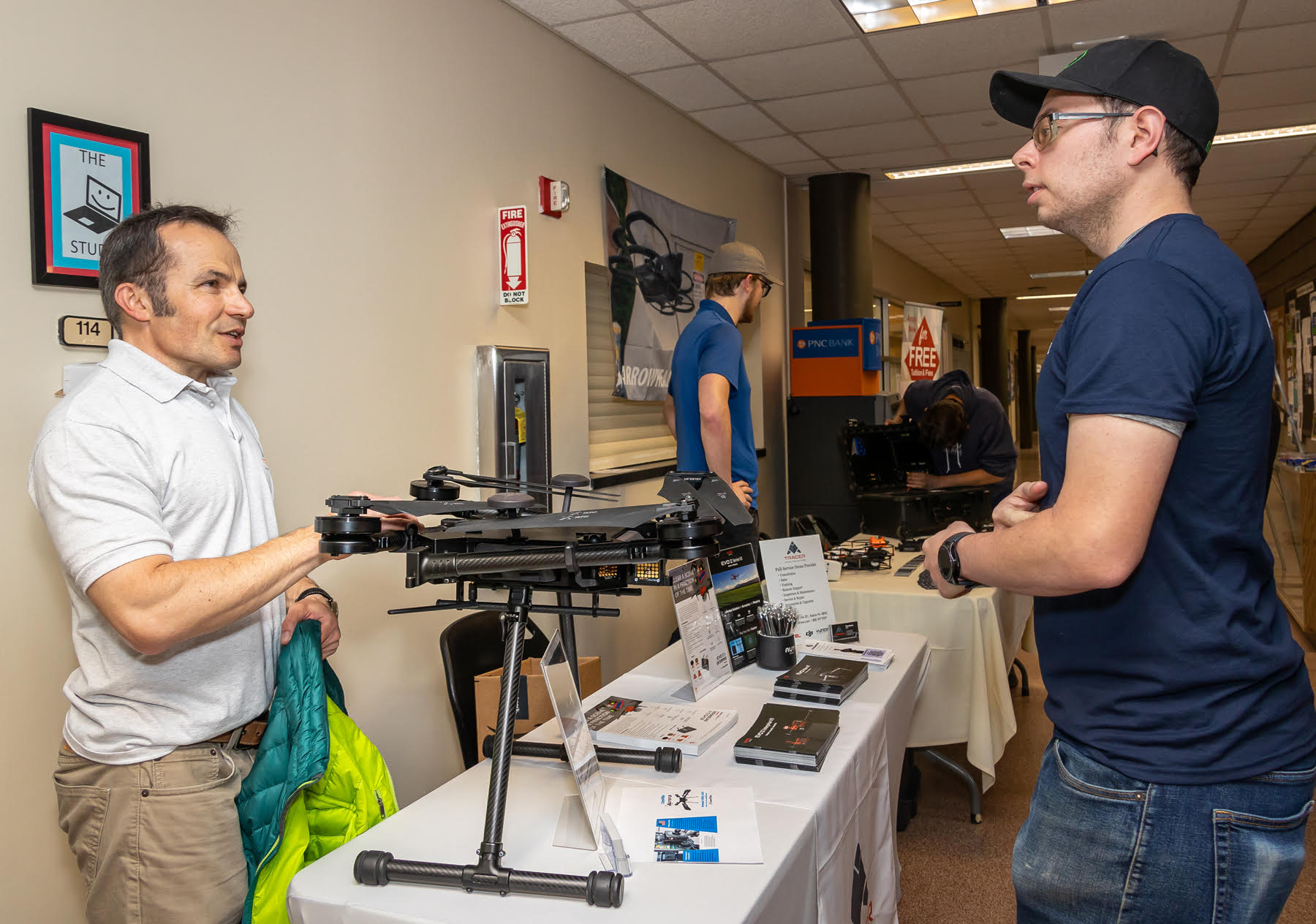 "There was a major emphasis on safe use of drones, which is a priority for us and the FAA," he added.
Warren's UAS department has grown dramatically in the last few years, and two new facilities have been developed on campus to house the program, including the new Dr. Joseph Warren Robotics Research Center. The latest new drone technology also is being acquired continually. College officials designed the event to introduce the public to its offerings and provide a platform for information about the technology to be exchanged, including from FAA experts.
The FAA is keeping up with the evolving industry by continually offering guidance about the technology and its regulations through its Droning On educational outreach program, and the Drone Safety Day, according to Alina George, project manager, which was celebrated as part of the WarrenUAS event.
The first day focused on education, the second day on public safety and local government, and the third day was open to the general public to gather information and see demonstrations.
Austin noted that a number of vendors, along with colleges and other training providers, were on site, including Embry Riddle, the country's leading aeronautical university, which has worked with WarrenUAS on a number of projects and often enrolls Warren graduates to complete further studies.
"We are proud to partner with Warren to produce the best trained UAS technicians and operators in the world," said David Thirtyacre, chief pilot in the university's Department of Flight. "We are committed to bringing professional aviation standards to the UAS world and pride ourselves on safe, effective operations. ERAU and Warren work closely together to establish the highest level of standards in the industry and were happy to be involved in this event."
FAA's programming included demonstrations and information sessions on public safety, career opportunities, The Recreational UAS Safety Test (TRUST), and other important aspects of drone ownership and operations. It is intended to meet the need of an industry that is beginning to touch many other businesses and organizations, said Rick Breitenfeldt, an FAA spokesperson.
"To put this into context, there are more than three times as many registered unmanned aircraft as registered traditional aircraft," he said. "By 2026, we forecast that there could be up to 2.66 million commercial and recreational drones and more than 361,000 certificated remote pilots."
He noted that Drone Safety Day, which is held throughout the country annually, "gives the agency a chance to help the drone community understand the importance of flying safely".
"Drone Safety Day highlights the societal, economic, and safety benefits of safe drone operations with events in focus areas such as education, economics, equity, environment, and emergencies," he added. "It is a great opportunity for businesses, schools, and organizations to share how they use drones, as well as kick off new safety initiatives. For drone enthusiasts, it is an opportunity to share their passion with your friends, family, and local community."
Breitenfeldt noted that the FAA also is making significant progress enabling beyond visual line-of-sight (BVLOS) operations through rules rather than individual waivers and exemptions, which will more efficiently enable advanced drone operations. He said flying drones over populated areas, which is regulated both under the FAA's Small Drone Rule and through FAA-recognized Community Based Organization Safety Guidelines, will also likely be a topic of discussion.
For its part, Warren showcased the college's nationally recognized Uncrewed Systems Program, which teaches flying, building, maintenance and repair of drones, as well as AI and robotics. It offers both certification and degrees in various aspects of drone design, maintenance, and operations.
The college's programming focused on drone careers, education, and ways to enjoy the technology as a hobbyist. It also included other aviation and unmanned technology such as hot air balloons and robots, showcased at both the college and adjacent Warren County Technical School.
Breitenfeldt said that safe operations is always a primary theme for the agency during the program. The FAA encourages those using drones to follow the acronym "Fly RIGHT" in connection with safe and legal drone use:
Register your drone 
All drones not flown for recreational purposes must be registered, regardless of weight. 

Drones flown recreationally must be registered if they weigh more than 250 grams  Register your drone through the FAA DroneZone.
Interact with others  
Join a local organization or FAA-recognized Community Based Organization.

Engage in online forums.
Gain knowledge  
Learn about drone safety and rules at faa.gov/uas.  

Check the airspace prior to takeoff through our B4UFLY app or an FAA-Approved LAANC UAS Service Supplier.
Have a safety plan  
Don't assume the flight will go as planned. 

Know what you'll do if the weather changes or other aircraft or people get close.

Check your drone pre- and post-flight to ensure it's safe to fly.

Ensure you have approval to fly in controlled airspace through an FAA-Approved LAANC UAS Service Supplier or the FAA DroneZone.
TRUST and Train  
Recreational flyers only need to pass TRUST once, prior to flying. It's the law

You may take the free online test through any of the FAA approved test administrators.