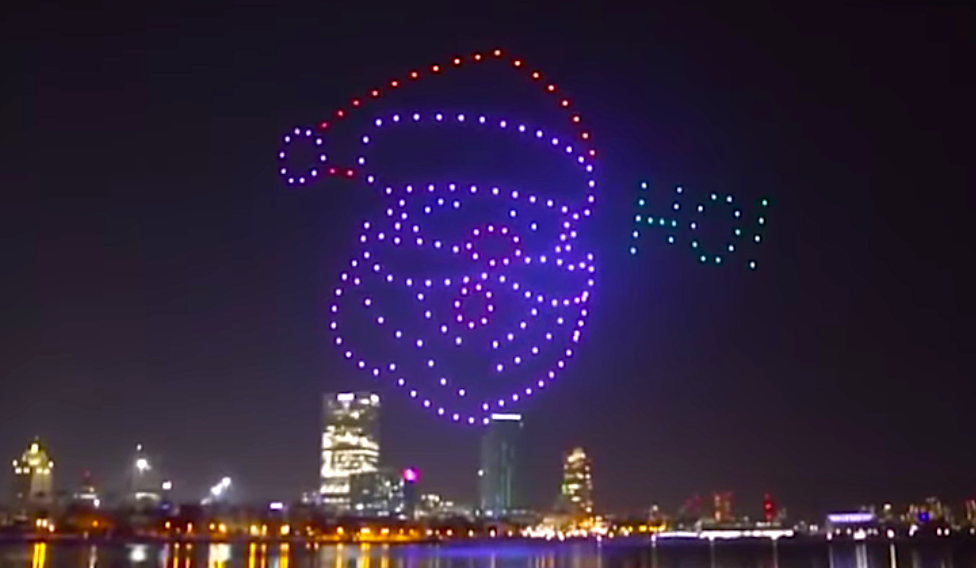 ---
If you're planning to ask Santa for a drone this holiday season, the Federal Aviation Administration (FAA) is hoping you will be in the "nice" squadron of pilots instead of the "naughty" unit.
To help educate future flyers about the proper use of a drone, the agency kicked off a "12 Days of Drones" campaign on its Twitter and Facebook pages. Each day, a different topic will be featured to teach pilots about registering drones, airspace restrictions, requirements for recreational flyers, child safety, and other subjects. 
A special message is posted below and at the FAA's YouTube channel to further reinforcement droning rules and regulations.
More Resources
• Register your drone for three years for $5. Click HERE.
• Take the required Recreational UAS (Unmanned Aircraft Systems) Safety Test HERE.
Reminders
• When flying, drones must stay at or below 400 feet and they must be kept within the operator's line of sight.
• Operators must also be wary of FAA airspace restrictions. Drones are also not allowed to fly near other aircraft or around major stadiums or sporting events and they must respect other people's privacy. 
• Drones are also not allowed to interfere with wildfire response or hurricane recovery efforts.
• Fliers should never operate a drone under the influence of drugs or alcohol. 
• Keep in mind that the FAA states "a drone is an aircraft and you are its pilot." 
About The Droning Company
The Droning Company specializes in collaborating with licensed, insured, and highly experienced drone pilots across the United States. As a one-stop-shop offering access to professional drone pilot services, our online magazine also provides helpful resources and news in the drone industry, such as articles, product reviews, tips, and the latest updates surrounding FAA news, regulations, and much more.
As a company committed to providing the best services possible for all-things-drone, we provide a wide range of services that are perfect for your needs and budget. If you are searching for a licensed and insured drone pilot for your specific needs, we've got you covered. You can view drone pilots' portfolios, the types of specialized equipment they use, the types of jobs they specialize in, and much more--making it easier than ever to find the perfect drone pilot specific to your needs. 
If you are a company hiring drone pilots for more permanent positions such as power line inspections you can post your job free of charge for our pilots to view.
At The Droning Company, we are proud to be one of the top drone resources nationwide and are committed to providing you with the services that you need. Whether you are looking for a highly skilled drone pilot or you are a drone pilot ready to offer your services on our website, we are here to help every step of the way. Contact us to learn more or simply sign up to get started today!