---
By Michael Molenda, TDC Editor
Until evolution finally figures out a way that humans can fly like superheroes, drone piloting will have to suffice as one of the coolest pastimes—or job markets—on the planet. 
So, why not expose children to the joys of drones now—way before humanoids morph into super peeps that can zoom back and forth across the sky?
Drones are amazing devices for little ones to have fun, as well as exercise dexterity, practice responsibility and safety, explore photography and videomaking, and expand their horizons of wonder. But "adult" drones are not always feasible from pricing, feature set, and safety considerations to put into the hands of children. 
For example, the Good Housekeeping Institute's Little Lab tasks engineers with evaluating the best toys for safety and usefulness. Regarding drones, the Little Lab suggests three features to keep in mind while seeking a youth-oriented drone:  
[1] Altitude Hold. This feature maintains the drone at a stable height even if your child lets go of the controls for any reason—a good crash-avoidance strategy.
[2] Propeller Guards. Keeps little fingers from harm.
[3] Camera. Because, duh, your kids are going to want to show their friends the awesome, high-flying explorations they've achieved.
In addition, most sites recommend not buying your child their own drone until he or she is at least six years old. You want them past the stage where "breaking things" is an artform. On that note, it's prudent to not spend tons of money on a child's drone, as the likelihood of crashing and burning is very high indeed. Get them something that won't hurt your budget if they wreck it, and then beg you to go back to the store (or online shopping site) for a replacement—or two, or three, or...
Easy-to-use controls are another feature you'll want to look at—such as a single button for takeoffs and landings. Don't forget about battery life and quick recharge times, either. Many toy drones offer from seven to 20 minutes of fly time before a charge is needed. In other words, try to save yourself the terror of having your child bust into your home office every five minutes asking you to recharge their drone. Oh, and sorry to have to bring this up, but you should actually supervise your child while they are flying. Drones are not hula hoops.
For this guide, The Droning Company visited several sites with "Best of" lists for youngster's drones in 2022. We've saved you a bit of shopping around by posting the children's drones most-often selected by these various testers, as well as making our own calls on drones you might want to check out...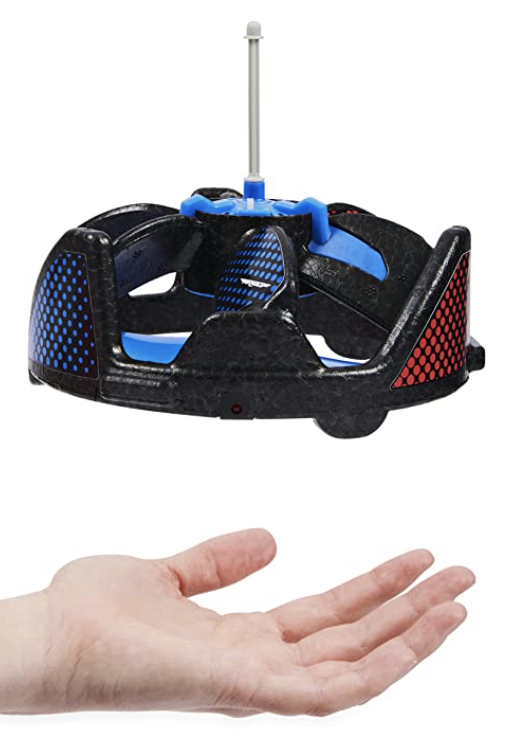 CHEAP AND CHEERFUL
Air Hogs Gravitor
Why: Controlled by hand gestures—no remote.
Be Careful: Fragile—not very tough.
Price: $19 at Amazon 
Source: Good Housekeeping.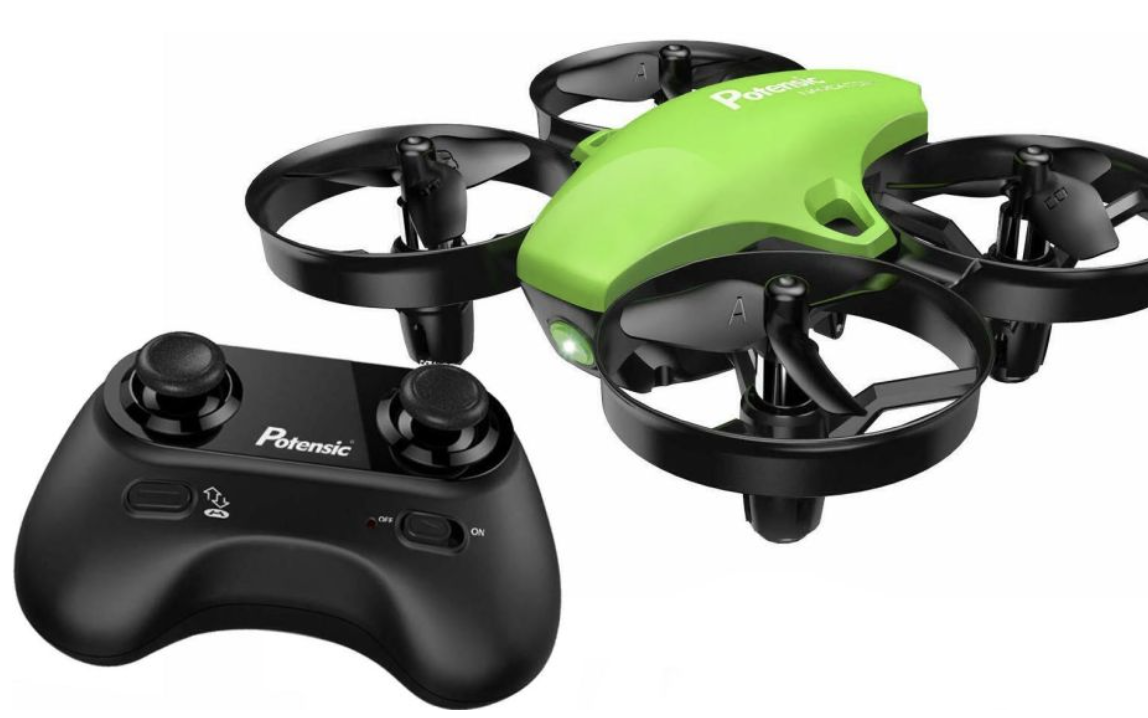 EASY TO FLY
Protensic A20
Why: Compact. Propeller guards. Kid-friendly remote control.
Be Careful: Wonky battery slot.
Price: $35 at Amazon 
Source: Digital Camera World.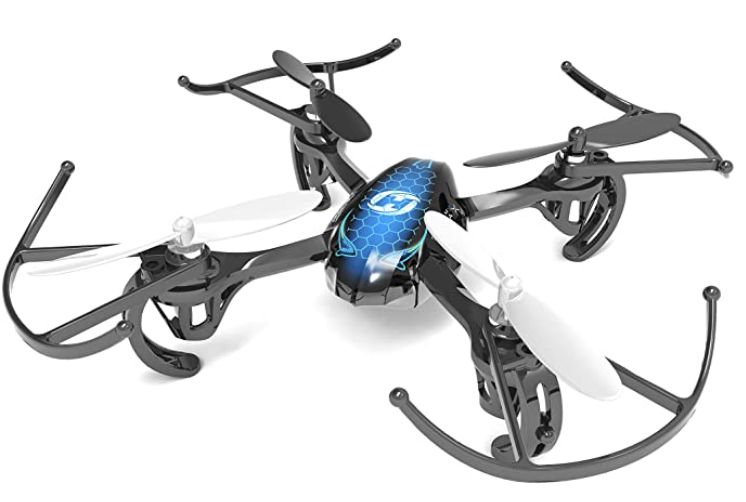 GOOD TRAINER
Holy Stone HS170 Predator
Why: Stabilization system. Three speeds (slow, fast, super fast)
Be Careful: Short flight time of six to eight minutes.
Price: $37 at Amazon
Source: Parenting Pod.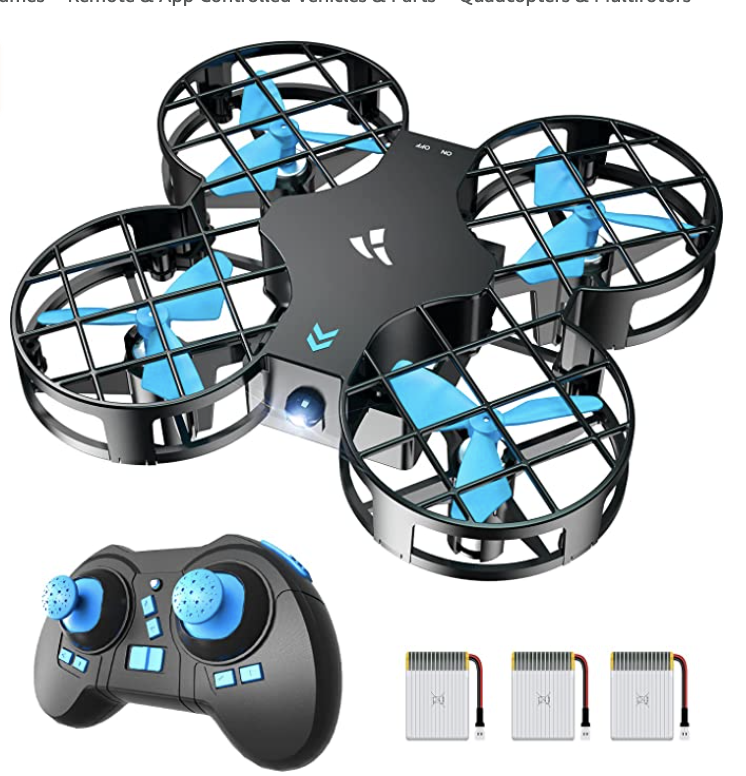 MINI MARVEL
Snaptain H823H
Why: Covered propellers. Super small. 
Be Careful: Setup can be difficult.
Price: $29 at Amazon
Source: Good Housekeeping.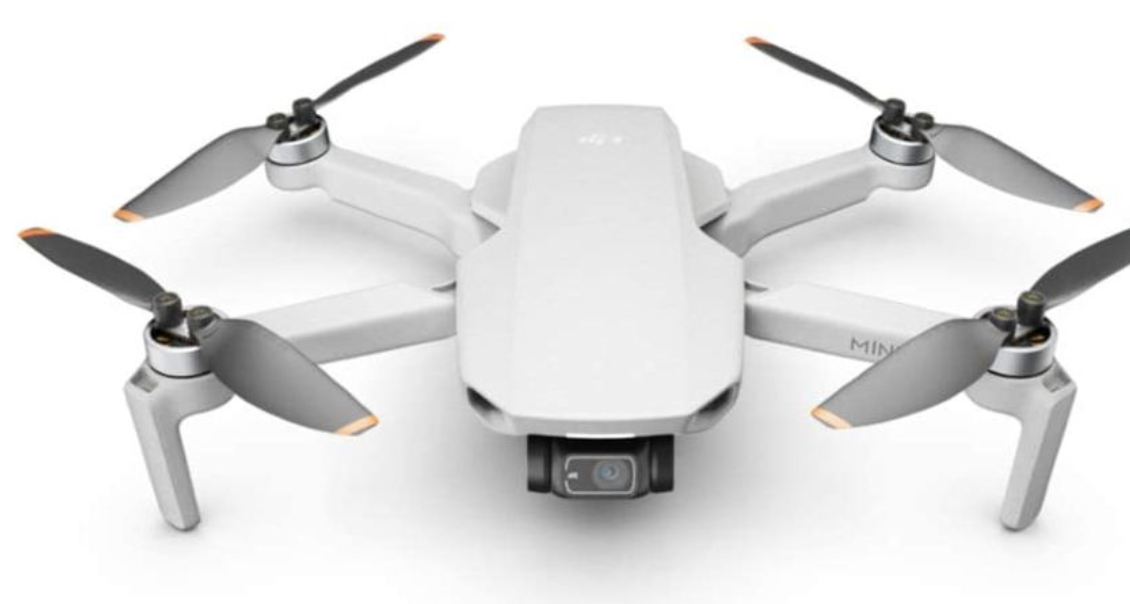 EXPENSIVE BUT PRO
DJI Mini 2
Why: Serious drone. Professional camera. Great quality.
Be Careful: Likely best as an "all-in-the-family" shared drone.
Price: $449 at Amazon 
Source: Good Housekeeping.