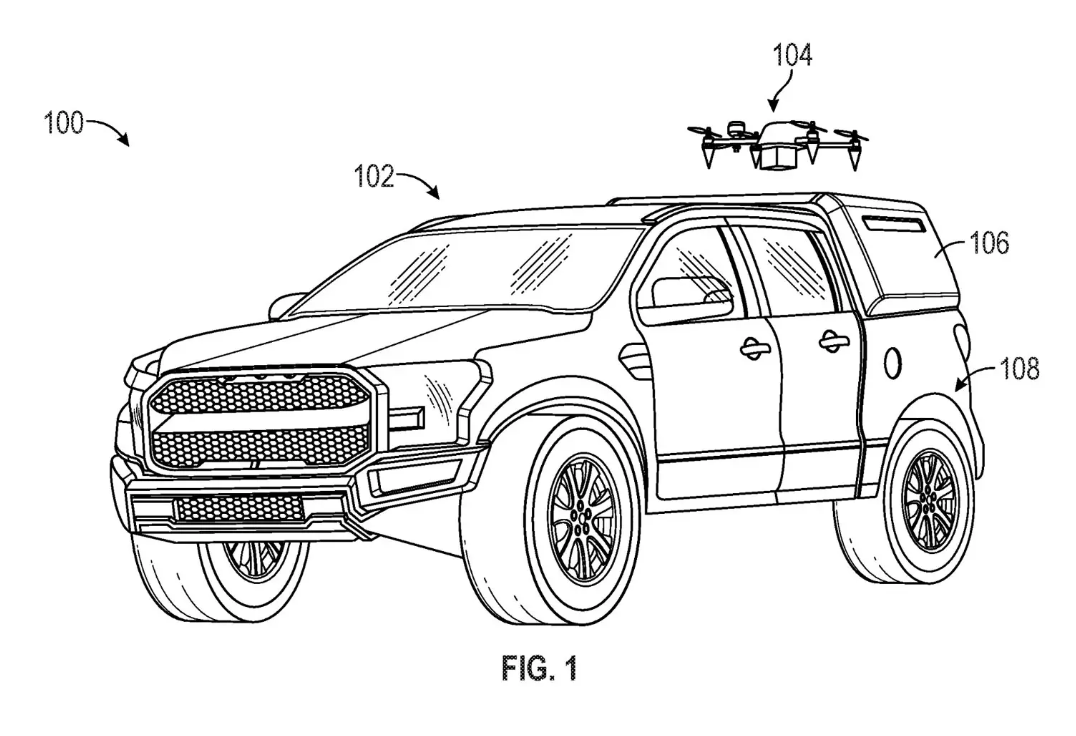 ---
30 January 2023
Ford Motor Company's Global Technologies subsidiary has been not-so-quietly churning out patent applications for myriad drone operations. The carmaker just published such a patent for a moonroof drone-docking system on January 10, 2023.
Past concepts have included a drone stored in the back of a Ford F-150 truck that would deploy after a crash, a "survelliance" drone that would assess traffic conditions beyond the sight of the driver, and even a delivery drone that would bring food to the car in the event of a massive traffic jam or a breakdown.
Ford is definitely interested in synergies—both on land and at sea—between drones and vehicles. In addition to different uses, the company is also strategizing how drones can be paired with cars without creating any public-safety issues or concerns. How a drone can land safely on a moving vehicle is one of those design considerations.
See the Moonroof Dock Patent