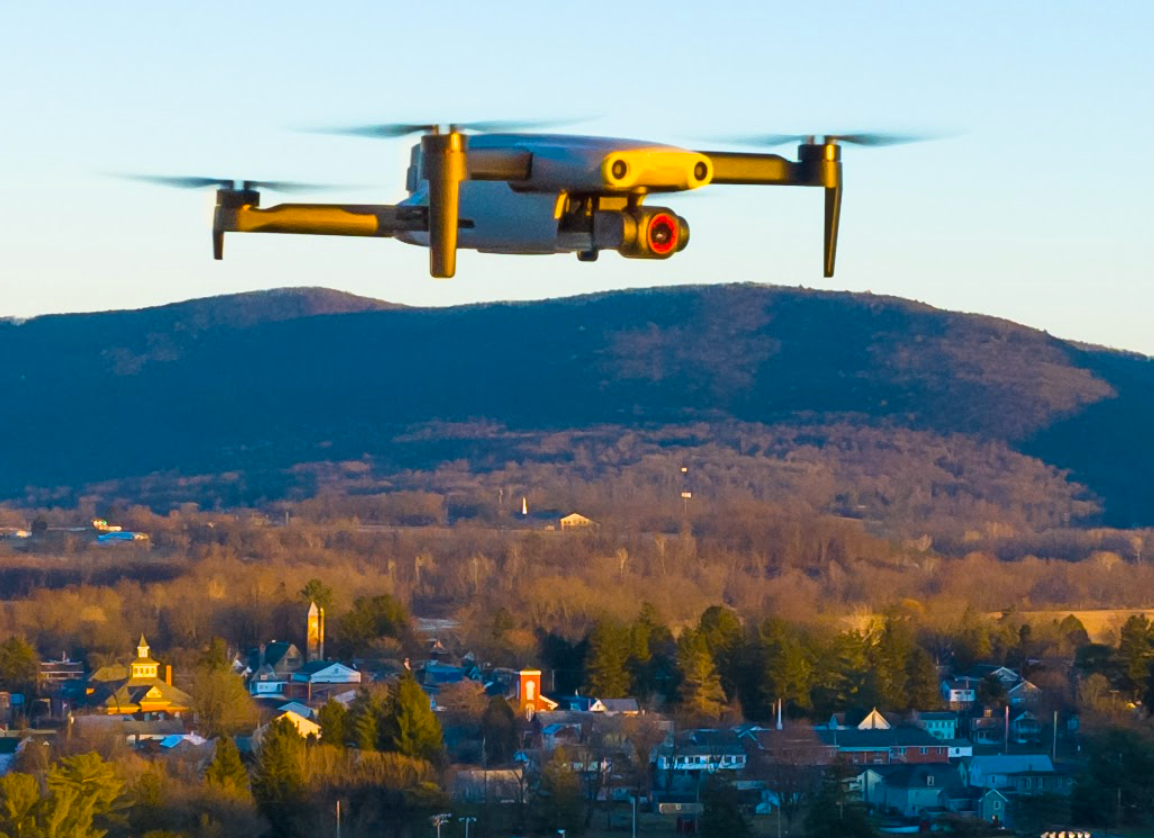 ---
6 February 2023
By Chris "The Drone Geek" Fravel
Autel Robotics is a world-leader in consumer, prosumer, and commercial drone technology. Their UAV platforms have been some of the most popular among hobbyist and professional remote pilots alike.
The EVO Nano+ is no exception. Boasting a variety of features including a 12MP, 1/1.28" CMOS sensor, up to 4K at 30fps max video resolution, obstacle avoidance, intelligent flight modes, and more all in a compact package, the EVO Nano+ is one of the most powerful drones on the market for its size.
Let's take a closer look at all of the pros and cons this little powerhouse of a UAV packs and decide whether or not it is the drone for you.
Build Quality
The build quality on the EVO Nano+ is extremely high-quality overall. The plastic used for the body of the drone feels sturdy while allowing the drone itself to maintain a weight light enough to avoid mandatory registration with the FAA if flown recreationally (which requires all drones weighing 250g or more to register no matter their intended use). It's a high-quality and seamlessly portable solution for any weekend warrior or pilot on-the-go.
Where the Nano+ lost points in this category was in the plastic used in the arms. It feels noticeably cheaper than the rest of the drone and gives me concerns about impact resistance and wear and tear over time. To say the arms on this drone feel "flimsy" would not be unrealistic by any stretch of the imagination.
All that said, I was quite impressed with the build quality on a drone that is meant to be lightweight and compact. 
Build Quality Rating: 8 out of 10
Controller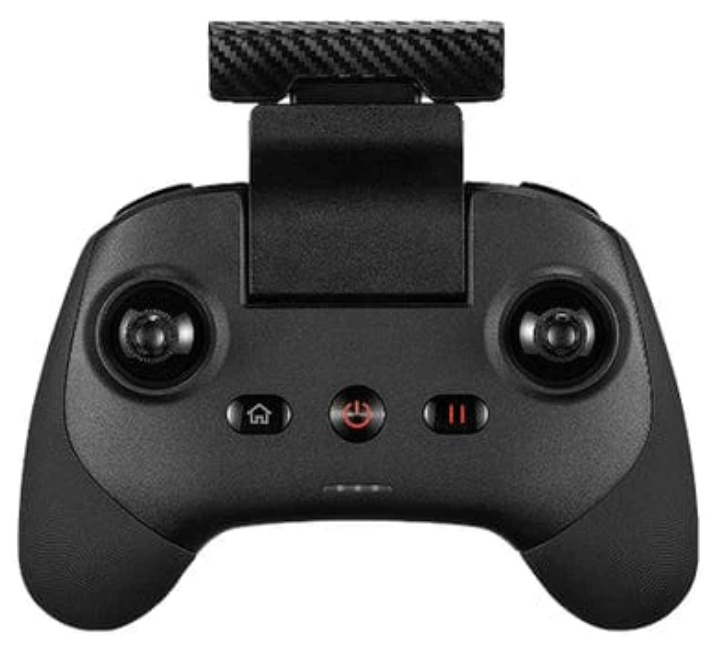 The Autel controller is one of my favorites in the game. I enjoy how ergonomic it feels in my hands and the fact that it is akin to a gaming controller – with which I have a lot of experience. It's sturdy, well-constructed, and easy to figure out and use for drone pilots at any level of experience and knowledge.
What I am not crazy about is the USB-C port placement for the device interface and the joysticks.
The cable port is very awkward and if you forget to take your cable out before closing the device holder, it can damage the cable if done so with too much force. It also makes it difficult to use any other cable besides the OEM cable.
I dislike the joysticks because it seems like a battle to get them to catch the threading and screw in. While not a huge deal, it can mean the difference between getting a shot and not getting a shot if time is limited between set-up and use.
Again, despite the two downsides for the controller, this thing is pretty great and my favorite standard drone controller on the market today. 
Controller Rating: 8 out of 10
User Interface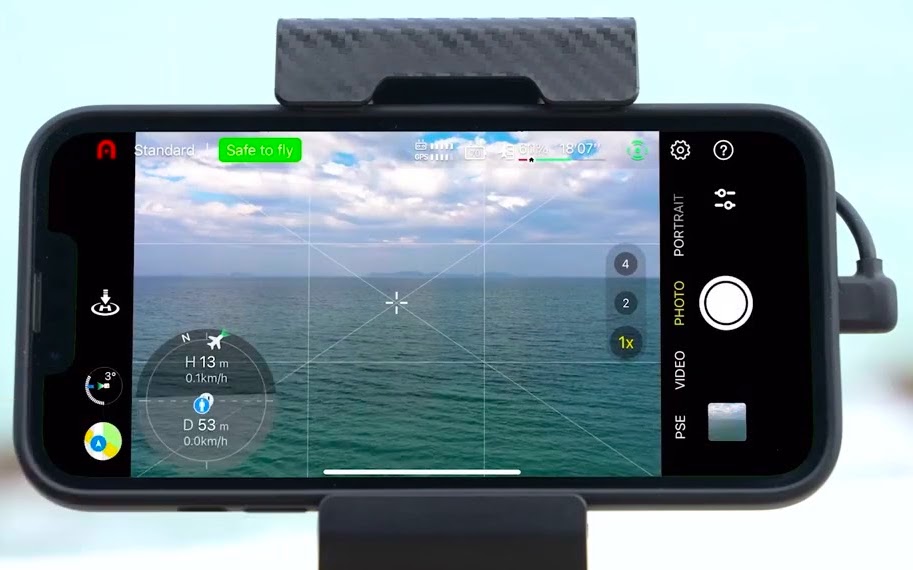 The Autel Sky app is easy to use and creates a link between your device, the controller, and the drone very quickly. I love how easy it is to access the photo and video album for the Nano+ and the menus for switching between photo, video, and intelligent flight modes are seamless. The ability to switch from Standard to Smooth to Ludicrous flight modes is also very easy to do through the app interface.
I'm not a fan of the menus for changing camera settings and parameters. They're somewhat messy and they are sometimes difficult to use and keep set the way you want. Maybe with some practice I'd get smoother at adjusting these settings, but for somebody who has limited experience flying an Autel drone, it could be frustrating for the first few flights.
User Interface Rating: 8 out of 10
Flight Characteristics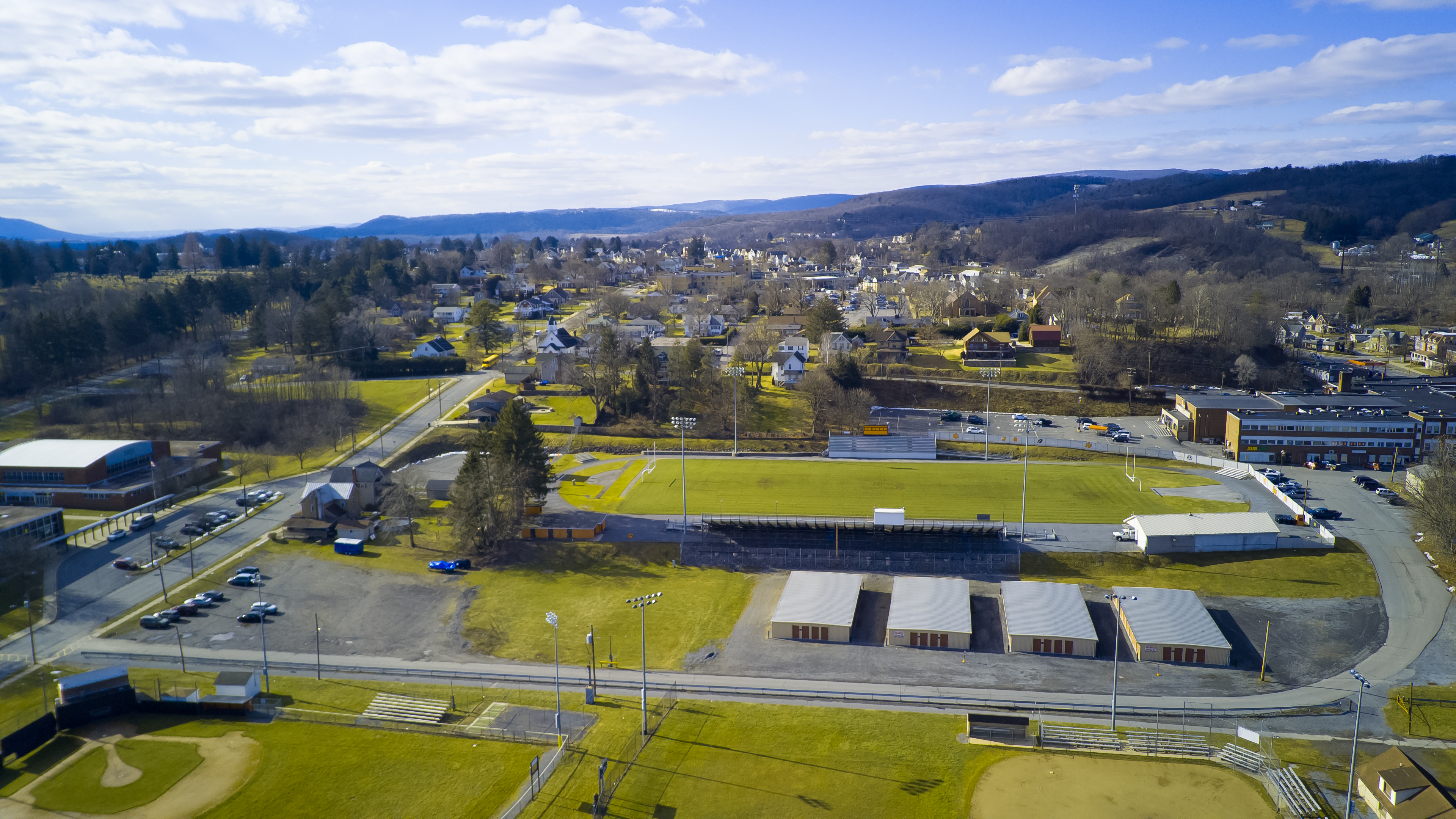 The flight on the Nano+ is smooth and enjoyable. It's surprisingly powerful for its size and handles adverse wind with relative ease. I did get some fight when wind speeds exceeded 20mph, but overall, I'd feel confident flying the Nano in almost any conditions other than rain or extreme winds. The handling is also well-tuned, and I feel as nimble and agile as ever flying the Nano+.
The big concern for the flight characteristics is the Nano+'s inability to control a consistent spot in the airspace. While it is able to hold GPS position and flight some pretty strong winds, I will say that it gets blown around a lot in a 5–10-foot space. This is not ideal when trying to thread it through tight spaces and crowded airspace. It's not a major mark against the Nano, but something to note before buying.
In general, the flight experience I had with the EVO Nano+ was positive and chock-full of fun. 
Flight Characteristics Rating: 8 out of 10 
Flight Time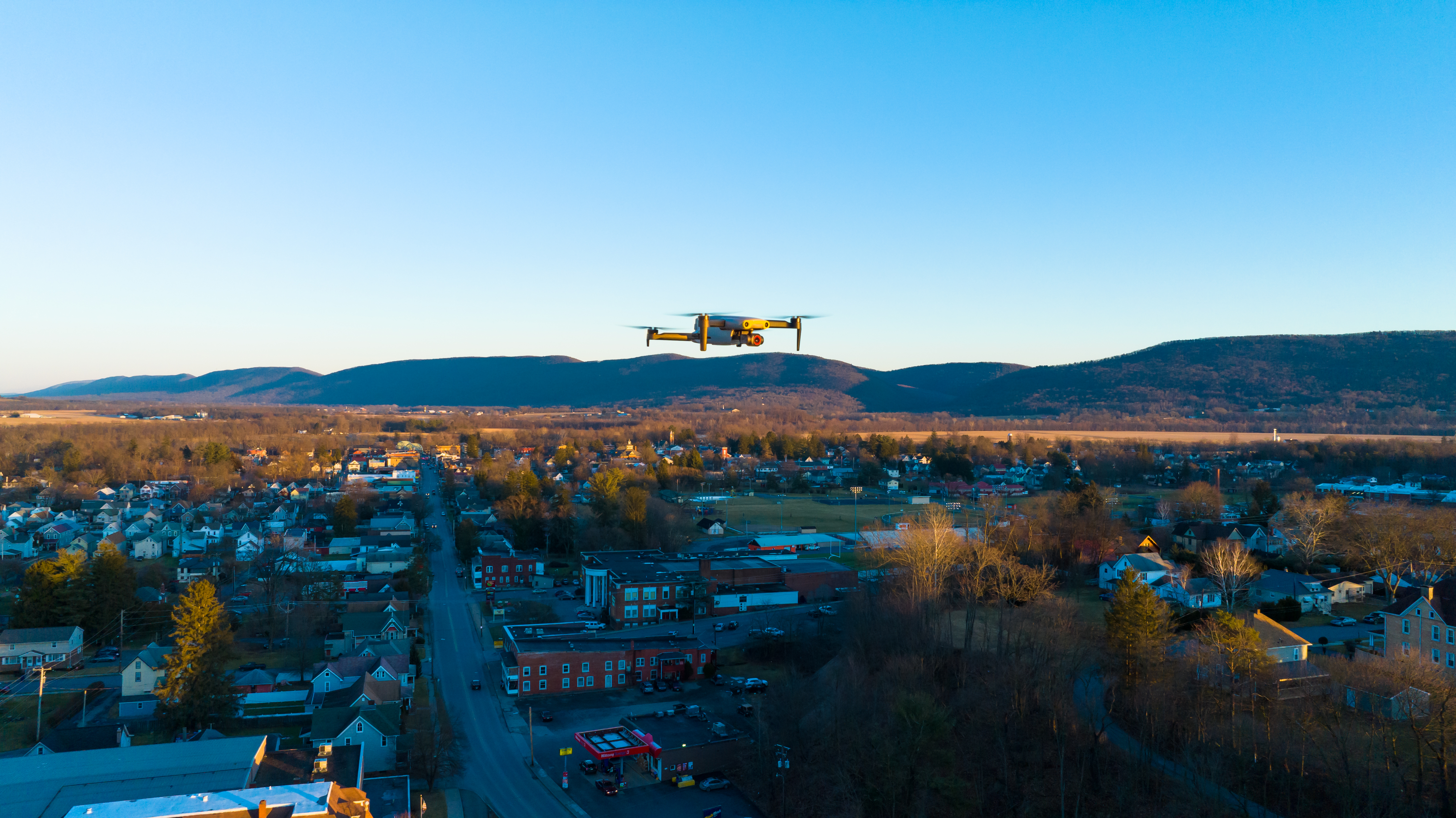 Featuring a marketed flight time of 28 minutes, Autel was close to replicating my experience when flying. My average flight time over the 10-15 times I've had it out is around 24 minutes. Not exactly 28, but certainly in the ballpark, proving that this is a great drone when it comes to its ability to stay in the air for long spans of time.
Conditions will always play a role in a drone's total flight time. The harder a drone must work to maintain position or navigate through airspace at the operator's desired pace, the more power it will use and the less flight time you will get. I do wish that the Nano+ had an option for an upgraded battery that gave it closer to 40-minutes of actual flight time (marketed at 45-minutes maybe?). At this point in the game, Autel has proven they can create a battery with a 40-minute-plus flight time, so this should be used to adapt a Nano battery that delivers at least 35-40 minutes.
While it isn't quite what I was hoping in terms of total time in the air, the approximately 24-minutes of consistent flight time I got out of the Nano+ was more than enough to get the shots I needed and have as much fun as I could.
Flight Time Rating: 8 out of 10 
Camera Performance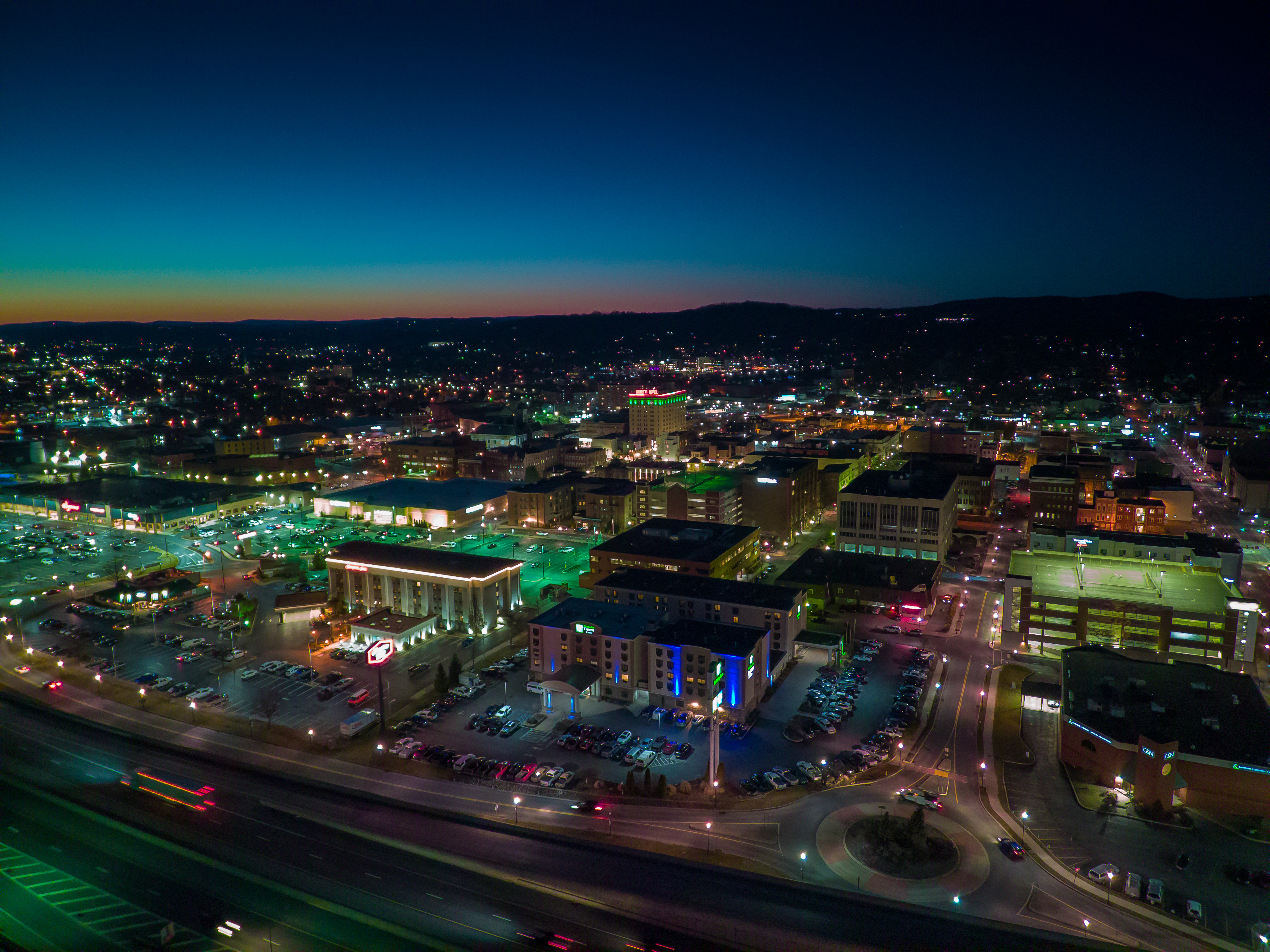 I am not sure if I was expecting too much, but I was let down by the camera slightly on this review. The image on the camera is true to its word in that it delivers a high-quality 4K image. However, out of the box the images and video are too sharp. There's a ton of sharpness-related noise in the video clips I captured that, to me, are off-putting and the pictures it captures suffer a similar, albeit muted, fate. The other glaring issue with the camera is a slight color-bleed problem. I had a few photos come through that had a magenta or green bleed that happened largely around the outer edges of the images. In one photo I took, the photo was completely balanced and well-colored aside from an obvious pixel issue in one of the windows where, in three different photos, it appeared as a magenta, green, and white splotch respectively.
Where I was pleasantly surprised with this camera was its lowlight performance. At a humble size of just 1/1.28-inches, the sensor would lead you to believe that this drone is not built for great low light performance. However, when the camera settings were balanced just right, I found that the low light shots I got both on the photo and video front were rock solid considering the sensor size. My ideal exposure settings for low light with the Nano were an iso of 1600 and a shutter speed of 1/10. This did lead to some streaking because of the longer exposure influenced by the slower shutter speed, but the lights of the city of Williamsport were phenomenally caught and noise was kept to a minimum. Is it my go-to for low light shooting? No. But does it have the stopping power to make for a solid back-up option? Absolutely.
Yes, I was slightly let down by the camera on the Nano+, but I also admit that my expectations may have been a little higher than they should. For the size of the drone and the sensor, this camera is a solid piece of aerial imaging technology. 
Camera Performance Rating: 7 out of 10 
Intangibles
The Autel EVO Nano+ has some intangible features to it that should be addressed, for better or worse. Starting on a positive note, I really enjoyed the intelligent flight modes, with my favorite of them all being "Flick." It also has an impressive panorama shooting mode and solid front-obstacle-avoidance. On top of that the Nano+ premium bundle comes with a nifty carrying case, a 4-port battery charging hub, and an impressively quick set-up and breakdown time.
However, I wasn't thrilled with how difficult the gimbal cover was to take off and put back on and the arm/propeller protection strap gave me anxiety over the possibility of bending the propellers and ruining their integrity.
The one con I want to go into detail about as it relates to intangibles was a glitch I experienced in the return-to-home function on the drone. I was flying over a creek in my area and at one point a metal railroad bridge was between myself and the drone. It should be noted that I had visual line of sight on the drone with the drone at that moment. The railroad bridge caused enough of an interference between the controller and the drone that the signal dropped out altogether. Normally, this would not be an issue as the return-to-home function would send the drone back to the home point. This was not the case and unfortunately I went into a full panic without any indication that the return-to-home was working or where the drone might be other than over the water.
This story ended with a happy ending though, as I ran back and forth between the closest point on shore to the drone's last known location and the original home point, I found that the Nano+ had, indeed, returned-to-home as it was supposed to do. The lapse in responsiveness of this critical feature was disheartening though and caused more of a panic than was necessary.
Intangibles Rating: 7out of 10 
Closing Thoughts
In closing, I didn't care for the sharpness of this drone's photos and videos right out of the box, but this is easily remedied in either the in-app settings for the camera or in post. Let's also not ignore the color bleed issues I experienced in the magenta and green areas, but this issue could be unique to this drone or a very small batch of drones that might be defective or in need of a firmware update to resolve the issue. Every other "negative" mark this drone got was admittedly somewhat nit-picky. The reason I was critical with this drone is because it will cater to the beginner and hobbyist sect of drone pilots. That being the case, I believe it is crucial for a drone like this to be as easy as possible to get in the air and produce high-quality footage and photos without a lot of creative thinking or input. To me, it's somewhere between a consumer level drone (for the right reasons) and a prosumer level drone (for the wrong reasons).
All that said, the EVO Nano+ was fun to fly and I had a great time with it out in the field. It's compact and lightweight, which makes it super portable; but it also delivers a stable experience that you'd normally only get with heartier drones. Despite my earlier comments, I do think the images and videos that come out of this drone are great and certainly worthy of consideration in both social media projects as well as some commercial applications given the operator is well-versed on how cameras work and putting the camera in a position to do as well as it can. I also loved the intelligent flight modes with "Flick" continuing to be my favorite of any drone I've ever flown. It has fast charging times for the batteries and controller, accurate obstacle avoidance sensors, and a nice carrying case to boot.
I'd recommend this drone to any of my friends, no matter their skill or experience levels. It's high on my list of "favorite drones I've flown," and Autel's continued innovation comes through on the Nano+. I think if you're a beginner or just a hobbyist looking for a new drone, the Nano+ should be considered. It's easy to use and produces great results. For that and the reasons we talked about earlier in this video, positive and negative alike, the Autel EVO Nano+ comes out of this review with a final score of 7.7-out-of-10.
The Autel EVO Nano+ retails for $679 for the standard package and $719 for the premium bundle. It comes in four different colors including grey, white, red, and the classic Autel orange.
Total Score: 7.7 out of 10 
Watch the Review Video!