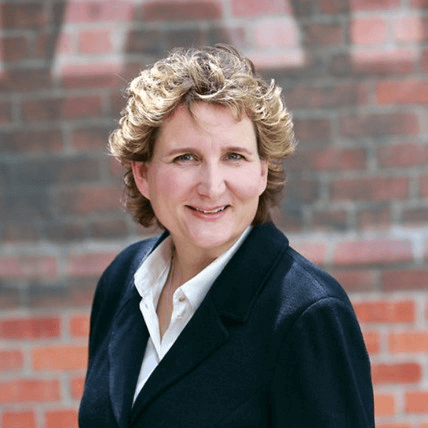 ---
29 December 2022
The drone and UAV space offers many exciting, new roles around the world, from flight operations and piloting to technology innovation and regulation. Whether it's launching a critical delivery service to remote locations, working with the FAA, creating cutting-edge entertainment shows, or devising high-level security and surveillance strategies, there's an abundance of roles.  
Lori DeMatteis is passionate about opening these opportunities to women and under-represented people everywhere. Both in her role as Chief Revenue Officer of MatrixSpace and as global ambassador for Women and Drones, she works to help spread the word about these exciting opportunities and how to get started in the industry.  
Women and Drones is a leading membership organization dedicated to driving excellence in the UAS/AAM industry by advocating for female participation in this high-growth segment of the global economy. With members in 22 countries, it enables women to connect, collaborate, and make global business connections while elevating the entire drone industry by bolstering diversity, equity, and inclusion. Through its educational efforts, it supports women and girls to embrace the skills necessary to succeed, with programs from kindergarten to senior-level professional leaders.  
Summit at CES 
Women and Drones holds its annual Emerging Aviation Technology Awards and Leaders' Summit at CES in the Las Vegas Convention Center, and after a few years of disruption, it's coming back with a vengeance on January 5-7, 2023.  
It's a three-day summit featuring many of the female leaders across the industry and DeMatteis is serving as a panelist, moderator, and overall host of the event. The agenda is packed with interactive panels and fireside chats with key players in the space, with real-world insights into the latest developments.
Discussions range from the business, operational, technical, and vertical-industry issues affecting the industry today. It also highlights the careers of women who started in their roles 20-plus years ago, and the footprint they have created for the entire industry. Anyone interested in learning about the latest issues affecting uncrewed flight in the U.S. and abroad should join. The event is open to all CES attendees.   
Ahead of CES we sat down with DeMatteis to talk about the summit, the progress women are making, how we can all encourage women to take advantage of the blue sky (pun intended), opportunities the industry offers, and what's ahead.  
The aviation industry has long been a male dominated field. What do you see as different about the UAV space? 
DeMatteis: I don't think the aviation industry is so different to many industries where men have traditionally dominated. But the drone and UAV space just offers so many diverse opportunities to get involved professionally, and as a relatively emerging industry, it is still an open field for opportunity for a wide and diverse set of people to participate. People joining early in their career today will be the future leaders tomorrow. That's how we change the industry.  
In some cases it's also easy to get started—get a drone license and offer a local service, whether it's surveying powerlines or taking high quality aerial photographs for real estate agents. There are also new companies keen to bring onboard people from all backgrounds who have a passion for helping forge this new sector where so many aspects are still being defined or invented. It's a great field for anyone who is willing to jump in and learn and be part of the solution.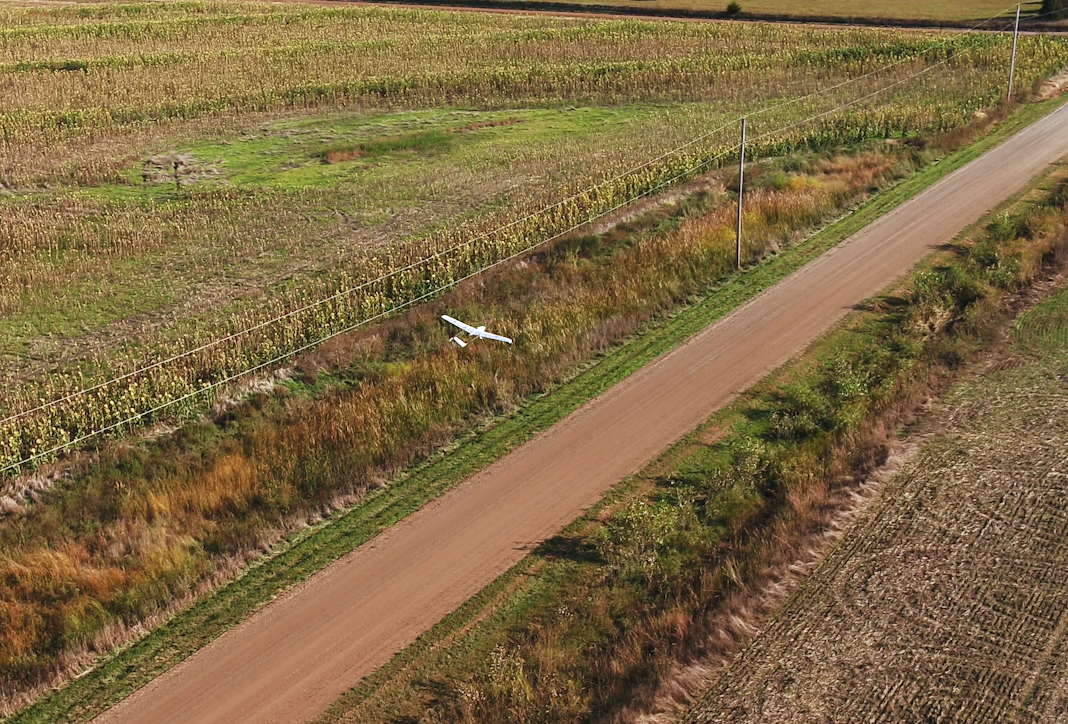 Powerline inspection.
How did you get involved with Women and Drones? 
DeMatteis: I've worked with the organization for a number of years and value the mission it has to encourage and celebrate women's roles in the industry. I've also seen it extend its reach around the globe, highlighting the many diverse opportunities and leadership women are taking. It's also worth noting we also celebrate the men and companies encouraging that participation. It's all related.  
 Women and Drones has a focus on Africa, for example, where the opportunities are huge, as well as Australia, Europe and across North and South America. It added an annual Awards for the Hall of Fame and Emerging Technology in 2022 as a way to really showcase the diverse range of roles women are taking across the industry and the companies (many of which these women have created) that are also building pioneering businesses. It now offers a range of educational programs, especially focused on encouraging female students to get involved and see it as a viable career path. We see a lot of focus on STEM (science education technology and math) so this is an exciting sector to apply those skills and interest that many young students may not be aware of.  
What do you see as the main drawback to women in entering this industry? 
DeMatteis: The aviation industry certainly has its fair share of older male executives who may not be familiar with seeing women in leadership roles but like many industries this is changing. What we see from our most successful members is of course the skills required for their role and work hard, but also a willingness to embrace risk and a certain ambiguity in being part of an emerging industry that is still figuring out many areas. Not only do they embrace this ambiguity but realize that being part of it gives them the opportunity to help define these new areas.  
What's Ahead? 
DeMatteis: Well, talk to me after CES! It's an intense three days bringing together many of the movers and shakers (and not only women) in this space to recognize, share and meet in person, finally. I'm excited to be in a position to help articulate the opportunities and showcase success for all. Both at MatrixSpace and Women and Drones we want to see more women and under-represented groups enjoy the success, excitement and satisfaction of a career in this innovative field. Literally - the sky's the limit.