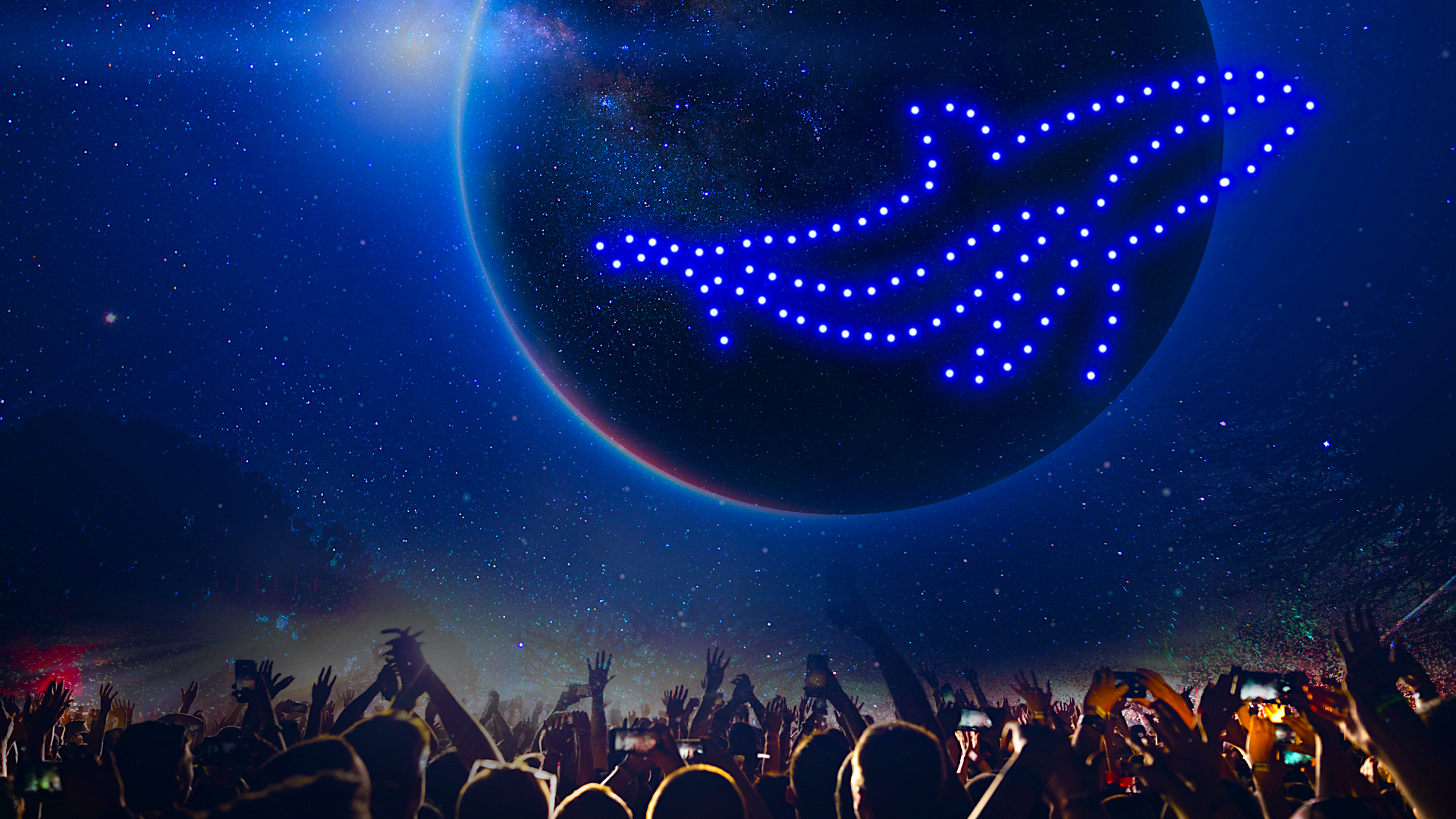 ---
10 November 2022
The demand for drone light shows is growing around the globe. Wherever drones light up the sky, they leave audiences amazed, inspired, and with lasting memories. In simple terms, a drone show is a certain number of light drones that are programmed to interact in the sky and create any images conceived by the organizer.
Drone shows can be any size, from a fleet of 20 to several thousand. A drone show can carry not only beautiful entertainment, but also any idea or appeal. It is quite easy to use drones to showcase a logo or inscription.
Organizers of the Olympic Games, Super Bowl, city-level commemorations, and advertising campaigns of world-famous brands have already integrated drone shows into their programs. The sky has no boundaries, and the creative ideas of event-industry professionals are hard to stop, as everyone is looking for new practices and approaches. 
Watch the Prep for the 2022 Super Bowl
A technology such as Drone Show Software (DSS) by SPH Engineering allows you to quickly start a new business and grow a fleet of drones up from a small scale to mid and large scale. With this software and drones, a trained drone show provider gets a tool to open new horizons in business and offer customers unusual solutions. Drone shows can be a great business opportunity for fireworks companies, drone service providers, as well as a great piece of technology that big event agents can buy. A fleet of drones can be conquered by any enthusiast, if you responsibly pass the training the Drone Show Software team conducts at the highest professional level.
Tips & Techniques to Make Your Own Drone Show
DSS technology-trained customers are successfully operating more than 7,000 drones in upwards of 55 countries, organizing drone shows all over the world. It is important to say that, despite these figures, the drone show market is only 1/10th full, and literally requires new players and new ideas.
In 2021, an international community of drone show operators began to form, and SPH Engineering started to support it. Experience in the industry shows that the cooperation of those who at some point could call themselves competitors is very relevant. It's no secret that young industries develop faster when they have such concepts as cooperation, exchange of experience, and healthy competition.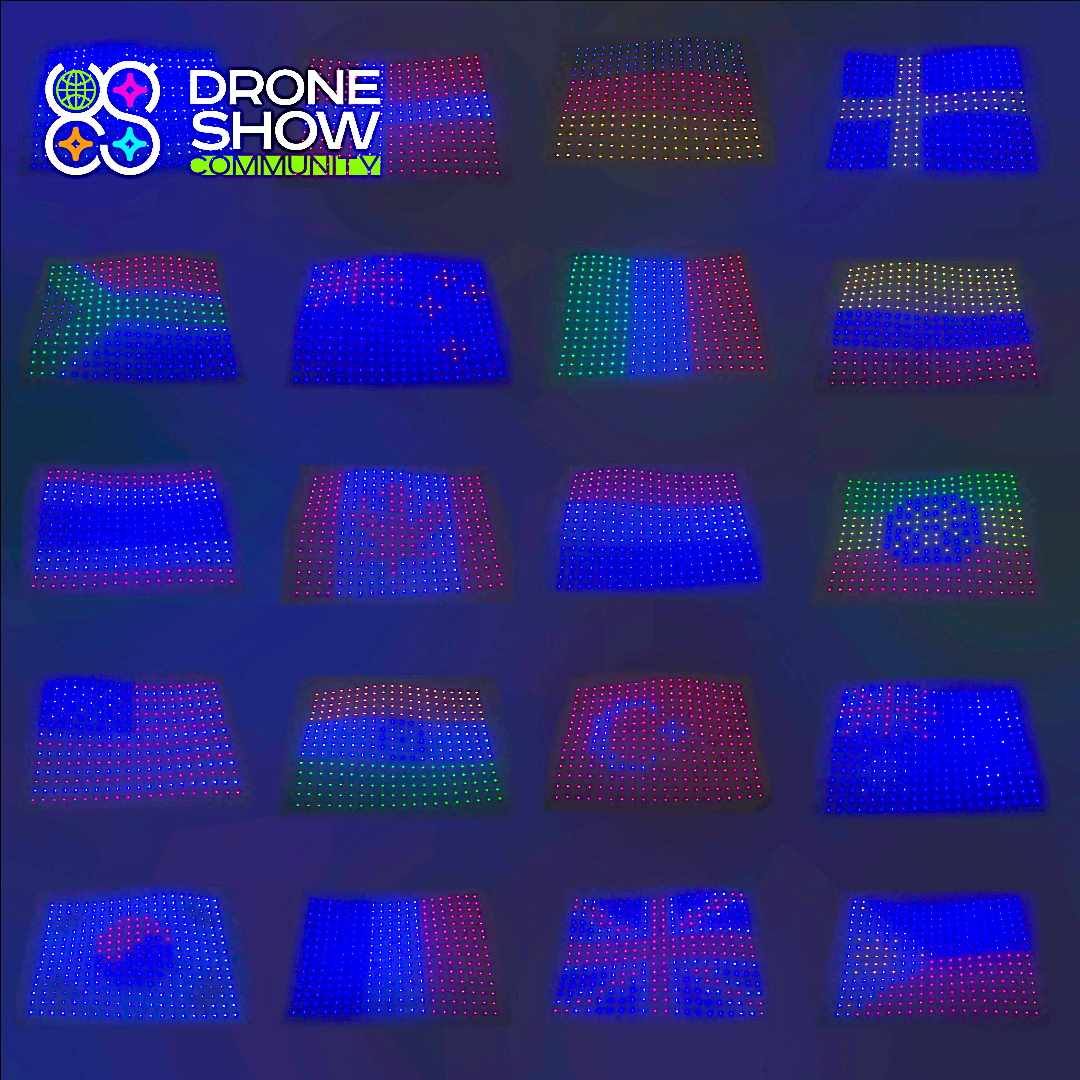 "It is important for us to follow the development of the market and the success of our competitors and their customers," says Alex Levandovskiy, head of the Drone Show Software division at SPH Engineering. "The industry is developing very quickly, drone fleets are growing, and more and more ideas are emerging for integrated events when you can see a drone show combined with fireworks, lasers, dances, and more. We also believe there is a need for interaction between market players regarding the unification of flight-safety rules. In order to strengthen these issues, we support the Drone Show Community. We have launched a forum for the community members so that they can quickly exchange information, cases, and experiences, and avoid any dangerous situations. For the sake of safety, even competitors, it seems to me, can sometimes unite with a common goal—to make the industry sustainable." 
SPH Engineering organizes projects and events for the community and other drone-show, industry-market players. One of such projects is the Drone Show Competition. This year, the competition is held for the third time and aims to bring together the best representatives of the drone-show industry and present their wonderful drone light shows and projects to the whole world. The international jury—which includes representatives of the media sphere, drone and fireworks industries, drone-show choreography professionals, and event-market gurus—will select the winners and award them with valuable prizes. Recognition of the drone show global community awaits the winners of the competition, and the creators of the best 3D animations will get the opportunity to present their works at the International Drone Show Festival in 2023.
"The first competition was established to create global awareness for drone-show artists, and open up opportunities," comments Alexey Dobrovolskiy, CTO at SPH Engineering. "The big idea behind it was to start building up a community of like-minded people who are passionate about drones and modern art."
It is worth noting the creation of choreography is one of the key stages in the preparation of a drone show. Each company has its own approach to working with drone show animation. Someone hires a professional animator to the team, someone attracts third-party companies to work on a 3D project, and someone involves independent 3D animators for each individual project. The result is always expected to be the same—drone-show choreography that will touch the heart of the viewer with its uniqueness.
In 2021, the competition expanded to 214 registrations from more than 104 countries—not only from 3D animators and choreographers, but also drone-show companies with different experiences. 
Check Out the 2021 Drone Show Winners
Learn About the Third International Drone Show Сompetition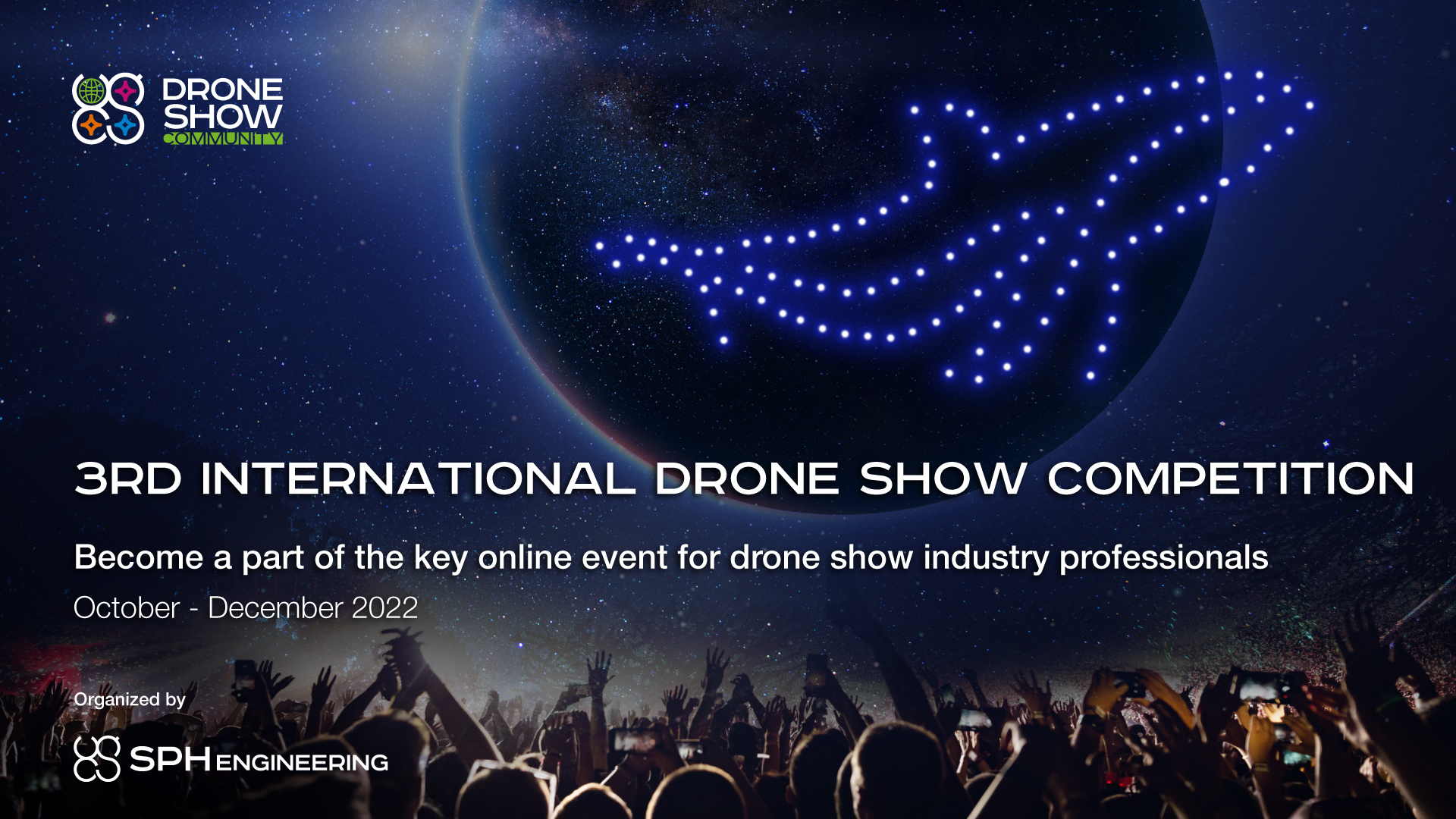 Hurrry! CLICK HERE

for link to details. Applications open until November 20, 2022. 
Drone show choreography of the Best Drone Show Animation winners will light up the sky of the annual International Drone Show Festival in Spain in 2023, organized by Flock Drone Art (a partner of this year's competition).
A new nomination for fireworks companies and enthusiasts dedicated to the integration of drone shows and fireworks has been added in partnership with Finale Fireworks.
One of the top drone manufacturers Flyfire has also become a partner of the competition, providing prizes to the winners.
Looking Ahead...
The drone show industry has great potential. The community of drone-show providers is growing, the number of drone shows around the world is increasing, the size of the fleets is getting bigger, and the audience is getting used to a new kind of entertainment, as well as getting more and more impatient for the next show.
"I believe in our industry, and I am confident that it will continue to grow rapidly," says  Levandovskiy. "Our team knows for sure that interaction and mutual assistance within the community of professionals are the main factors for the drone-show industry to become more sustainable, always remain safe, and give joy to the viewer."