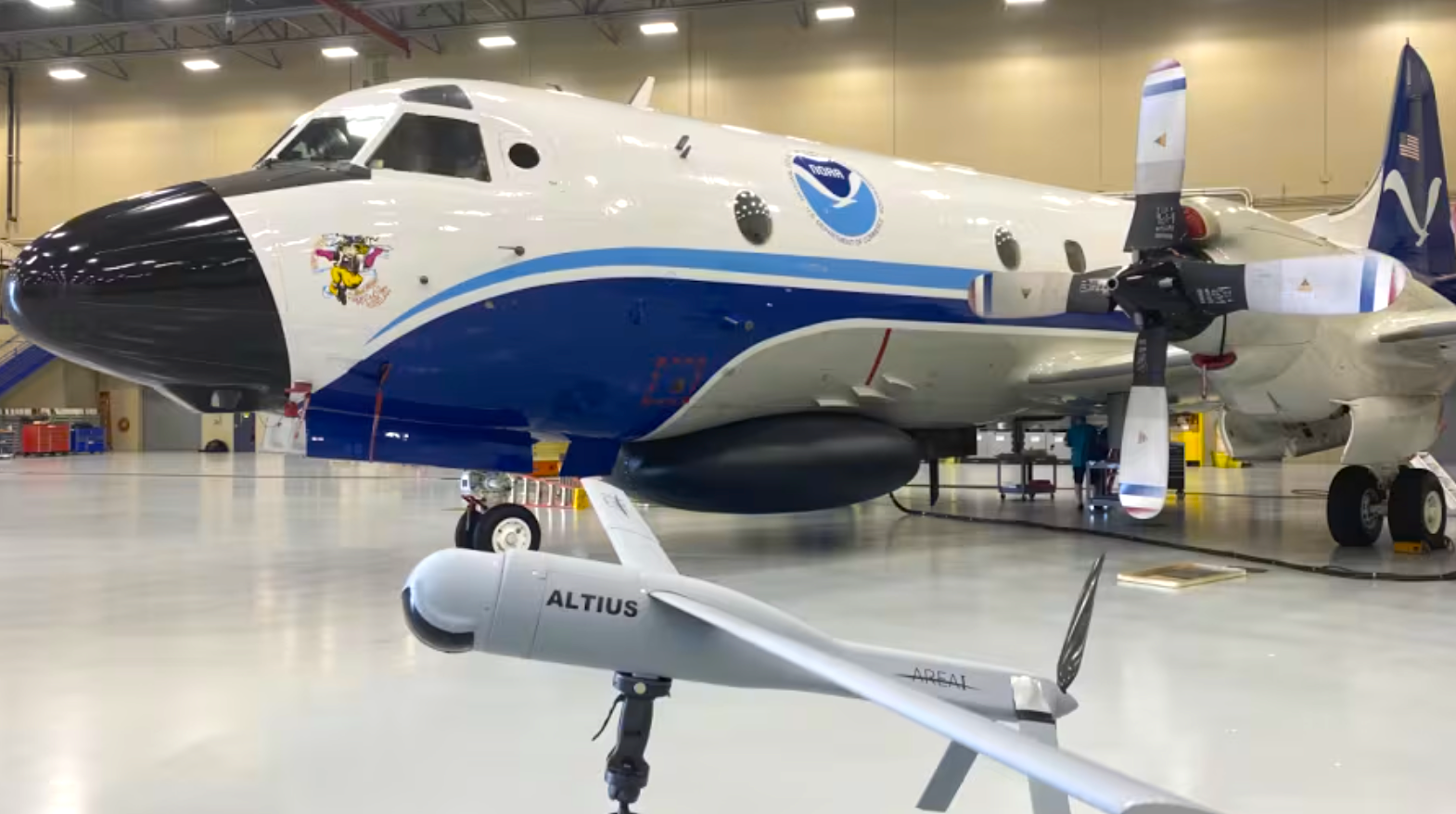 ---
28 September 2023
Guinness World Records recently recogized a September 2022 drone flight by the National Oceanic and Atmospheric Administration (NOAA) during the Category 5 storm named Hurricane Ian, which appeared off the Florida coast.
For its actions, the NOAA's 27-pound drone hurricane hunter garnered three, 2024 Guinness World Records:
• Longest endurance flight inside a tropical cyclone by an uncrewed aircraft (102 minutes). 
• Longest communication distance ever recorded with a drone (130 nautical miles).
• Fastest wind speed ever observed by a drone (216 mph).
The drone was launched from a P-3 NOAA plane, and then expanded to its eight-foot wide wingspan in order to remain in the eye of the storm and send data to the research plane. Basically, the drone "took one for the team," as it is much more dangerous for a crewed aircraft to operate in extremely risky conditions over an ocean.
"We were shook so hard and so violently that we had to make sure the integrity of the crewed aircraft was there, so we left the storm," said Joseph Cione, lead meteorologist for Emerging Technologies at NOAA's Atlantic Oceanographic and Meteorological Laboratory in Miami, Florida.
The NOAA hopes to use drones to collect data that will help scientists understand hurricanes better, as well as improve hurricane-forecasting models.
Learn More