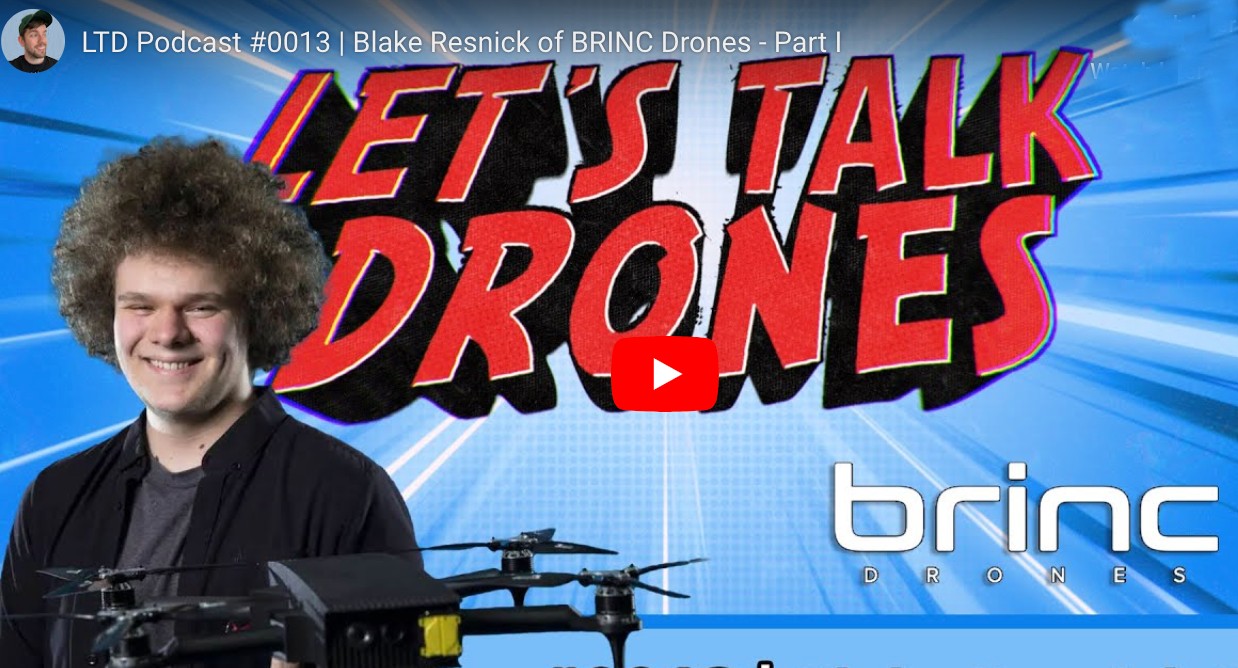 ---
1 March 2023
By Chris "The Drone Geek" Fravel
Blake Resnick is the Chief Executive Officer and Founder of BRINC Drones, a USA-based drone manufacturer designing UAV solutions to protect first responders in real-world situations.
BRINC Drones was started in response to the tragic events that unfolded on October 1, 2017, in Las Vegas, Nevada when a shooter opened fire into a crowd of concertgoers attending the Route 91 Harvest Festival. Resnick was committed to providing first-responders such as police, fire, and medical a tool that would allow them to safely survey an area or structure to gather as much data as possible about a developing situation before sending human beings in for further response and investigation efforts.
Since Resnick established the company, BRINC has grown exponentially, becoming one of the leading UAV manufacturers in the United States for emergency response and tactical operation.
In this episode of the LTD Podcast, we talk with Resnick about his start in the world of UAVs and get familiar with BRINC as a company and what solutions they offer their clients.
Check out Part II of this podcast on Thursday, March 2nd at 12:00 PM EST for an exciting announcement from Resnick and BRINC.
Watch Let's Talk Drones