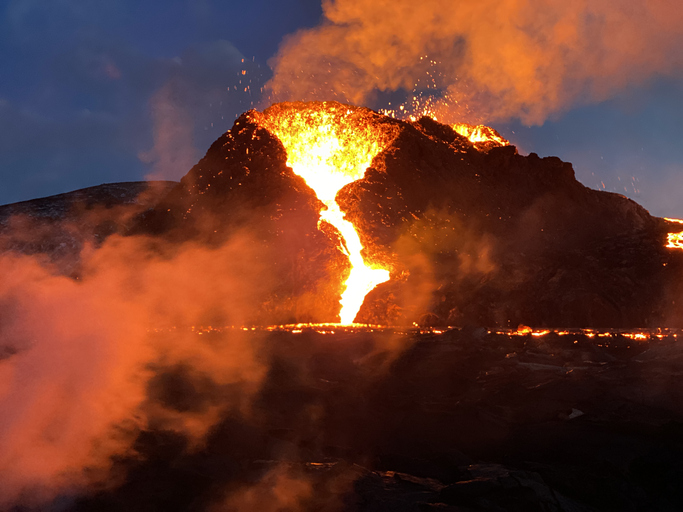 ---
Ever find yourself running for your life while trying to escape fiery flames that are exploding from a volcano only inches away from you? Well in Iceland, this happens more than you would expect.
Iceland is the land where the fire meets the ice. It is a natural dreamland filled with freezing glaciers, harsh arctic winds, and fiery forces from below. This culminates in a drastic landscape that creates unique beauty which can be found nowhere else. The volcanoes that have inhabited Iceland for centuries are integral to defining the plains of black sands, rocky peaks, and expansive craters that dot the countryside. 
Each year thousands of people make the brave and courageous journey to Iceland to witness this great marvel. Some active volcanoes include Mount Hekla, which has erupted 18 times since 1104, Mount Katla, and Mount Krafla. 
Thanks to our powerful and strong droning community, people everywhere are able to experience this extraordinary site that only a select few are able to see in person. With the agile mobility of drones, they are able to capture these moments that would otherwise be impossible to see with the naked human eye. Together, the droning community is making the impossible, once again, possible.