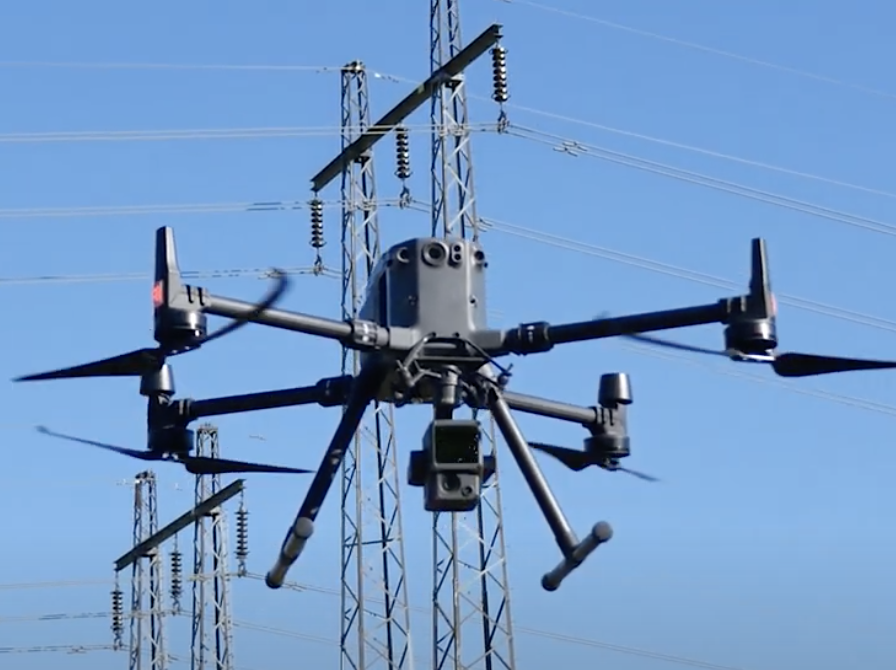 ---
23 May 2023
Airborne inspections of various infrastructure is certainly not a new gig for drones, but more and more utility companies are joining the ranks of teams that deploy drones for preventative-maintenance scouting.
Kalamazoo, Michigan's Consumers Energy, in fact, is relying more and more on drones—especially after a February 2023 ice storm caused thousands of homes and business to be without power for days. While the drone force can't predict a catastrophic weather event, it can ensure that power lines and other equipment are in tip-top shape.
"We can look for any signs of damage on any of the equipment," said CE director of grid modernization Matt Henry. "If there's a crack in an insulator, a crack in a wood crossarm, tree encroachment, or any other signs that might lead to an outage, we try to find and fix the problem before it causes an outage and customers lose power. Being able to look from the drone's perspective down onto the power line is really valuable."
Drone-led preventative maintenance is also cheaper, faster, and safer than using a helicopter or bucket truck. Consumers Energy reports that tree trimming alone costs the company $100 million dollars per year, while its drone-program expenditure is in the low tens of thousands of dollars.
The utility also says that a typical power outage caused by bad weather can be resolved by drones in half the time compared to conventional methods. 
"We're doing everything we can to improve our outage response," said Henry. "we're really leveraging new technology to be able to do that as quick as we can and as safely as we can. The use of drones will always be important to complement some of that work, as there are certain things that, after an outage, you need to inspect. Whether it is overhead or underground, I think drones could play a part in either scenario."