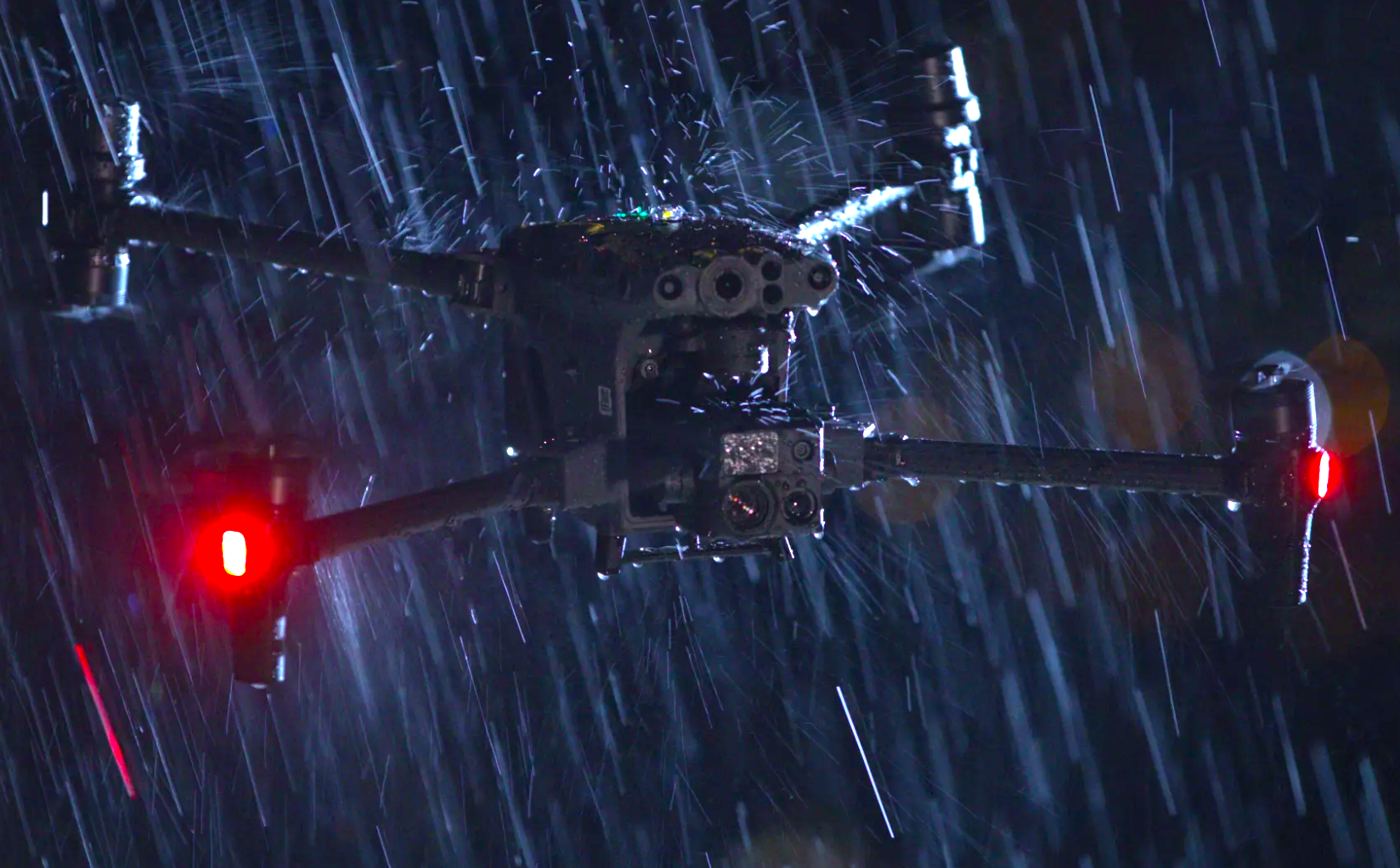 ---
Most drones have been "fair-weather friends" that take to flight safely in gentle skies. But the just-announced DJI M30 Enterprise is like a drone storm chaser—a beast that can fly in high winds, pouring rain, and even conditions of snow and ice.
The robost M30 tackles storms without being particularly massive. In fact, it's one of DJI's most portable industrial drones. With its foldable, self-locking arms, the 8.2-pound M30 can fit into a small roller suitcase or a large-size backpack.
While search-and-rescue work in brutal weather conditions is one obvious application of the M30, it is also designed to be an autonomous drone-in-a-box with its own dock that includes an onboard weather station and surveillance cameras, as well as 25-minute automatic fast battery charging. The dock—which requires dedicated power and Internet access—can send the M30 on drone missions of up to 4.3 miles away with a maximum flight time of 41 minutes.
Unfortunately, autonomous drone-in-a-box missions in the USA are not yet fully approved by the FAA, which is testing unpiloted-by-an-actual-human flights on a case-by-case basis. The DJI Dock manual explicitly states: "The DJI Dock must be used in accordance with applicable laws and regulations, and its advanced functions cannot yet be used in jurisdictions where a human pilot must stay within the drone's line of sight or maintain physical control of the drone by holding a controller."
Obviously, the M30 is not a toy or a hobbyist drone, and its $10,000 and up price clearly spotlights that fact.
CHECK OUT THE M30