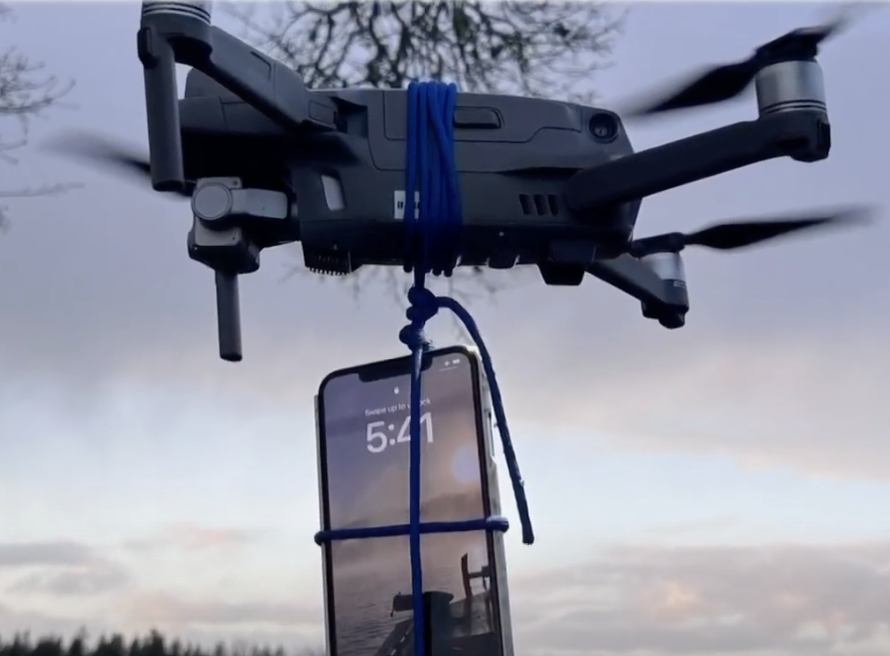 ---
8 March 2023
In the 2022 survival film Fall, two female climbers trapped on a decommissioned radio tower use a drone to deliver a written message for help to a distant truck stop. It doesn't work, as a semi barrelling down the adjacent highway smashes into the hovering drone before it reaches anyone. (We won't spoil the ending, but other attempts at communication are made.) 
Happily, another drone-delivered rescue message had a better result—especially as this one was real.
When a motorist stranded in the snow on a remote road in Willamette National Forest, Oregon, realized he had no cell service in the area and could not call for help, he wrote a text to a friend, attached his phone to a drone he had with him, and sent the drone into the sky.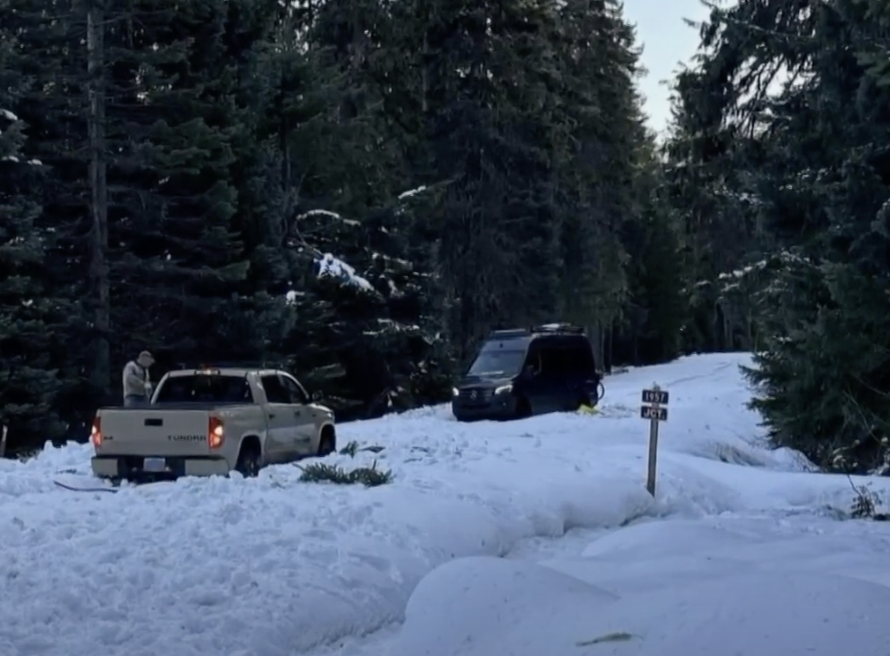 "The increased elevation allowed his phone to connect to a tower and send the message, which resulted in our teams being deployed and assisting him out of his situation," stated Lane County Sheriff's Search and Rescue authorities.
In addition to sending the drone, the motorist made another smart move—he stayed with his vehicle until rescuers arrived on the scene. The search and rescue team said that stranded motorists have a better chance of survival if they remain in their car, rather than wander off looking for help.
There was another lucky twist.
When rescuers reached the scene, they spotted another person who had been trapped in the snow for several days. One drone. Two rescues.