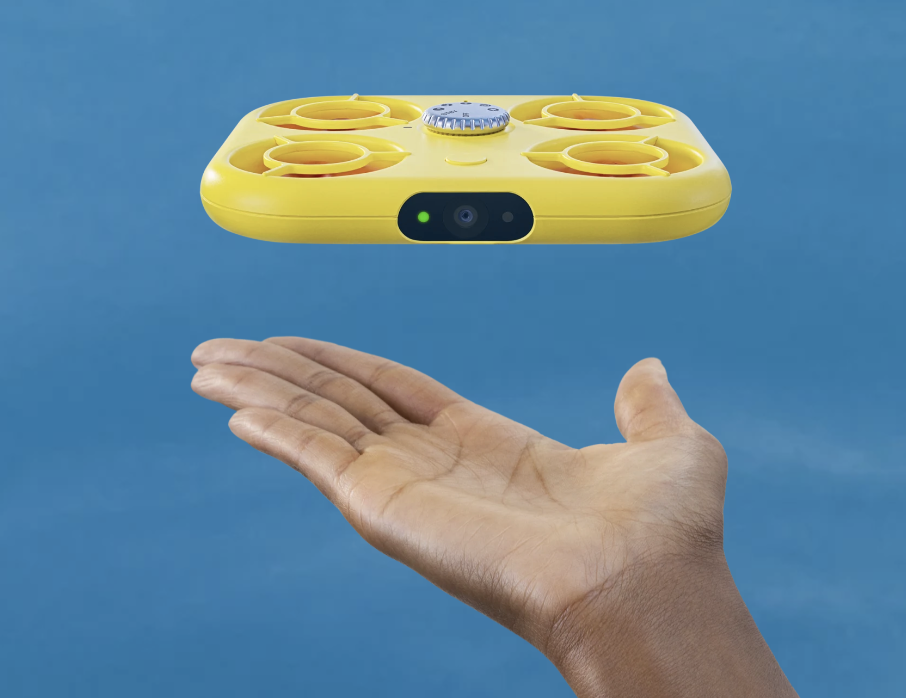 ---
Snapchat just announced its second hardware product—the first was 2016's Spectacles smart glasses—a mini yellow "selfie drone" called Pixy.
It's a limited-edition cutie that will only be available in the United States and France, and only offered while supplies last. Price in the U.S. is set at $229.
You can consider it a toy—or, as the Snap Twitter page states, a provider of "magic moments"—as the Pixy automatically transfers everything it records to your Snapchat Memories (where you can edit the footage), and there's no controller or onboard SD card.
It's definitely a breeze to use. A button push turns on the Pixy and a camera dial selects the flight mode from four preconfigured flight paths: float, orbit around you, follow as you walk, and follow as you run. Stopping recording is as easy as positioning your hand under Pixy. It will automatically land atop your palm.
"Today, we're taking the power and magic of the Snap Camera—the spontaneity, the joy, and the freedom—to new heights," said Snap CEO Evan Spiegel. "A new camera to match the limitless potential of your imagination. Meet Pixy, the world's friendliest flying camera. It's a pocket-sized, free-flying sidekick for adventures big and small." 
MEET PIXY!
Pixy weighs 101 g (with the replaceable battery) and captures 2.7K videos and 12 MP photos. You can take five to eight flights on a single charge.
If you want to explore and/or purchase this petite UAW, go to the Pixy website ASAP, as this sprite may disappear in a flash.