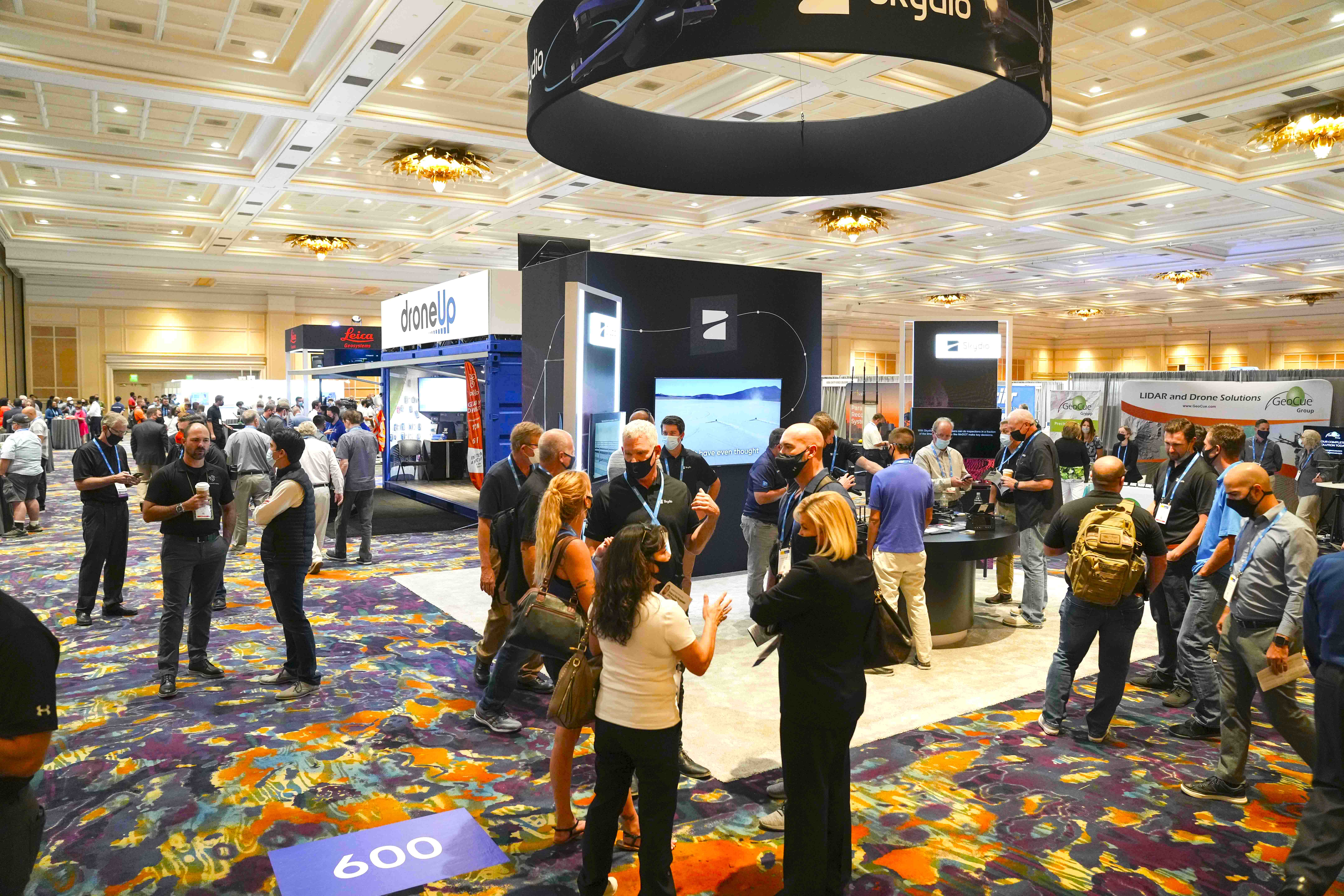 ---
Has the done industry (finally) gotten past the hype?
To say there are numerous organizations and individuals predicting how much money is available in the commercial drone industry is an understatement.
Just as a quick sampling of what's out there in this regard, Fortune Business Insights put out a report that said the commercial drone market would grow from USD 8.15 billion in 2022 to USD 47.38 billion by 2029 while Verified Market Research predicted the global drone market would reach USD 63.05 Billion by 2028. Sounds like we should all be taking to the skies!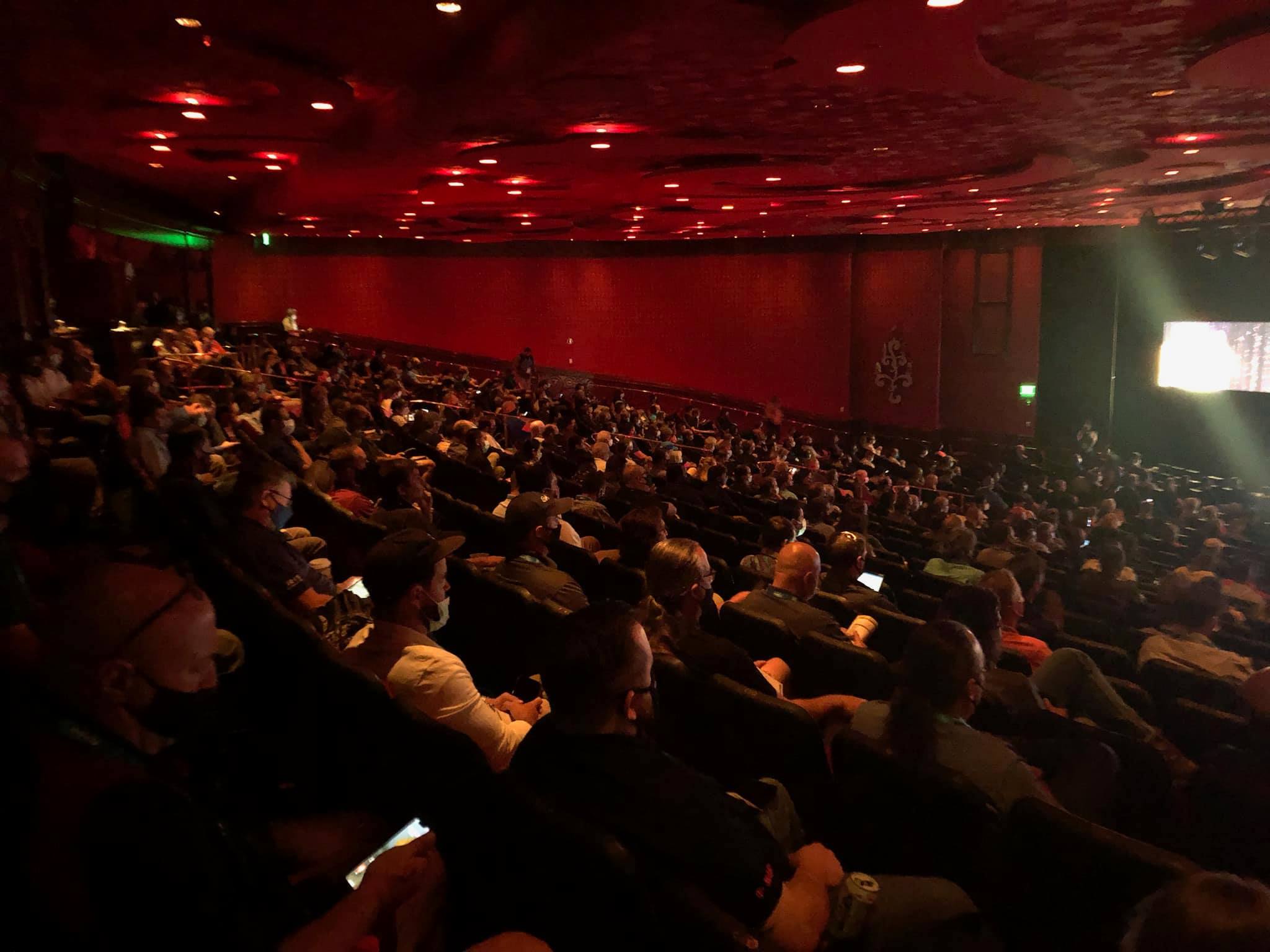 Above: Keynote session at the 2021 Commercial UAV Expo.
The thing is, most of these reports detail potential uses and future applications of the technology, rather than focusing on how an industry—or even a specific company—has been able to realize an actual economic impact. That fact has gotten many experts to be justifiably skeptical or outright dismissive of these forecasts. Years ago, Colin Snow explained in great detail that the research in such forecasts is inherently faulty, as it can't rely on historical data, and often uses invalid proxy info. It means such predictions are based on little more than guesses and hope.
These predictions drove a great deal of hype in the drone industry as a whole, but they've thankfully shifted to the background as more and more operators and organizations focus on the reality of the technology. How is it being used to make a given task faster, cheaper, or safer? What does it mean to quantify the ROI of an investment? Real value has taken the place of theoretical potential, and that has made all the difference to anyone looking to adopt the technology.
These differences are being showcased in a major way at the 2022 edition of the Commercial UAV Expo, and they prove that the drone industry as a whole is finally beyond the hype.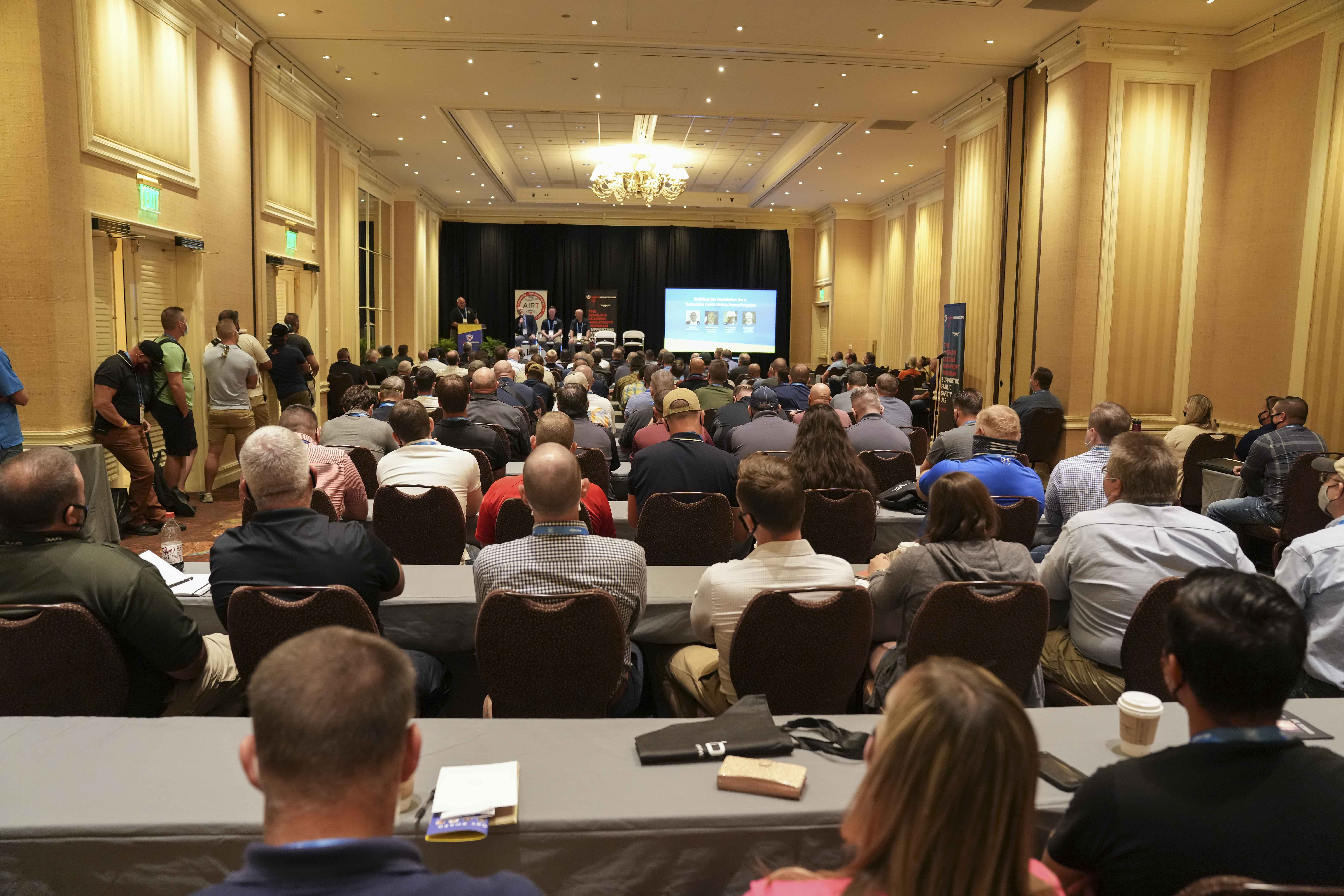 Above: Educational sessions at the 2021 Commerical UAV Expo.
Sessions at the event detail everything from how a drone can transform a bridge or infrastructure inspection process to what it means to define value with drones in energy & utilities in terms of an ROI.
Of course, the ROI of UAVs will always be defined in different ways by distinct operators and organizations. That said, knowing how others are actually using and have been able to quantify the value of the technology in specific vertical industries provides users and stakeholders with the info they need to make those same calculations for their teams and workflows. These are the kind of insights that prove the industry as a whole is more focused on reality than hype.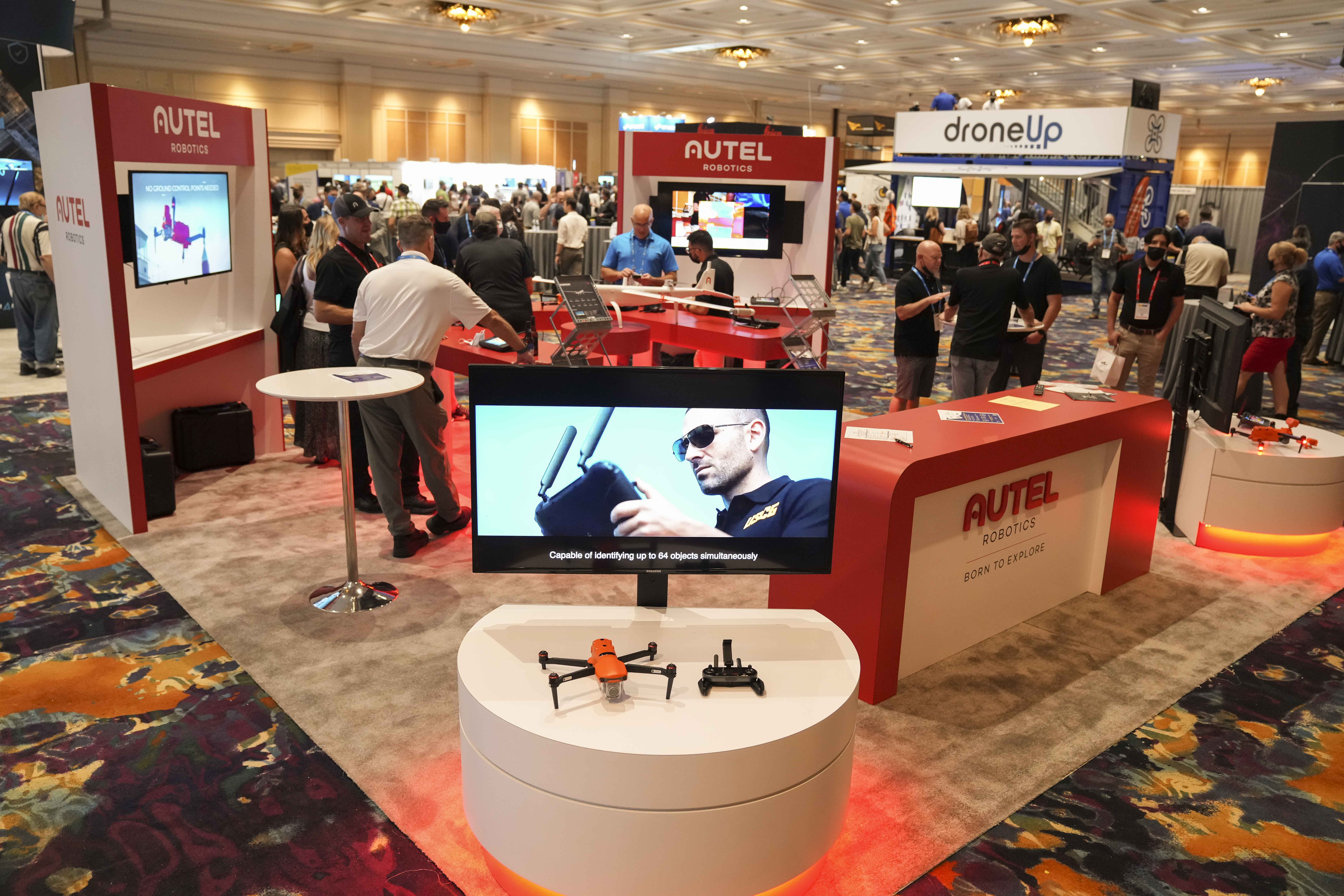 Above: The Autel Robotics booth at the 2021 Expo.
Are Drones a Billion-Dollar Technology?
Sure. But so is a service that allows subscription customers to sign up for unlimited classes in Pilates. Creating value with the technology is a question of commitment rather than potential. That's an important shift that shows how things have changed for the better with the technology and throughout the drone industry as a whole. There are real people learning how to get cost effective results for themselves and/or their clients right now, but they're also the sort of people that couldn't care less about hype or potential. They're too busy flying in every sense of the word.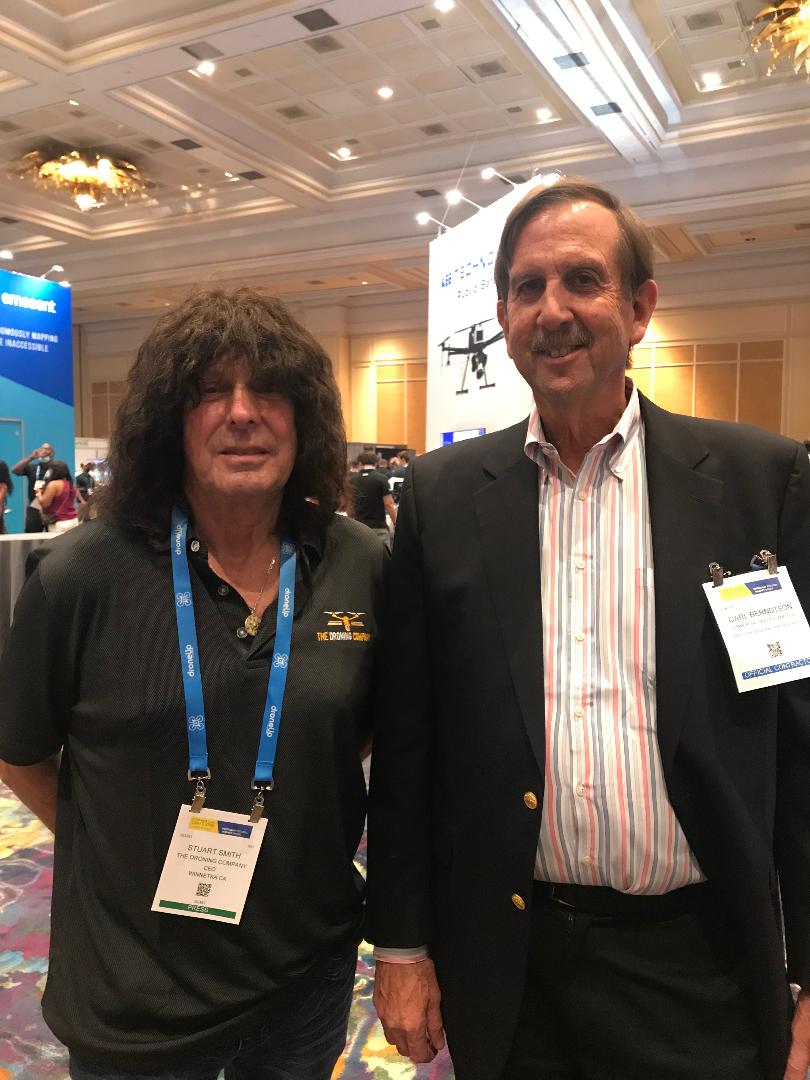 Above [Left to Right]: The Droning Company CEO Stuart Smith and Commercial UAV Expo Managing Director Carl Berndtson at last year's event.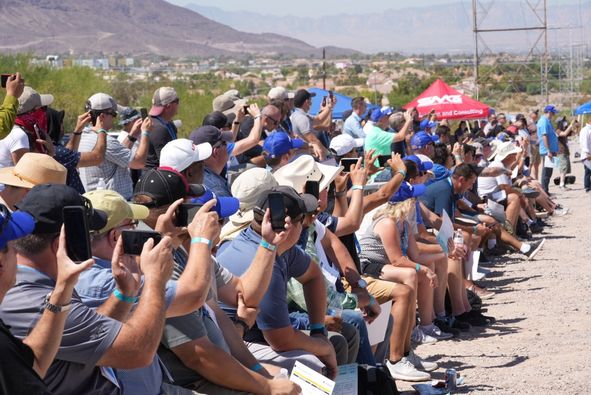 Above: Flying demos in 2021.