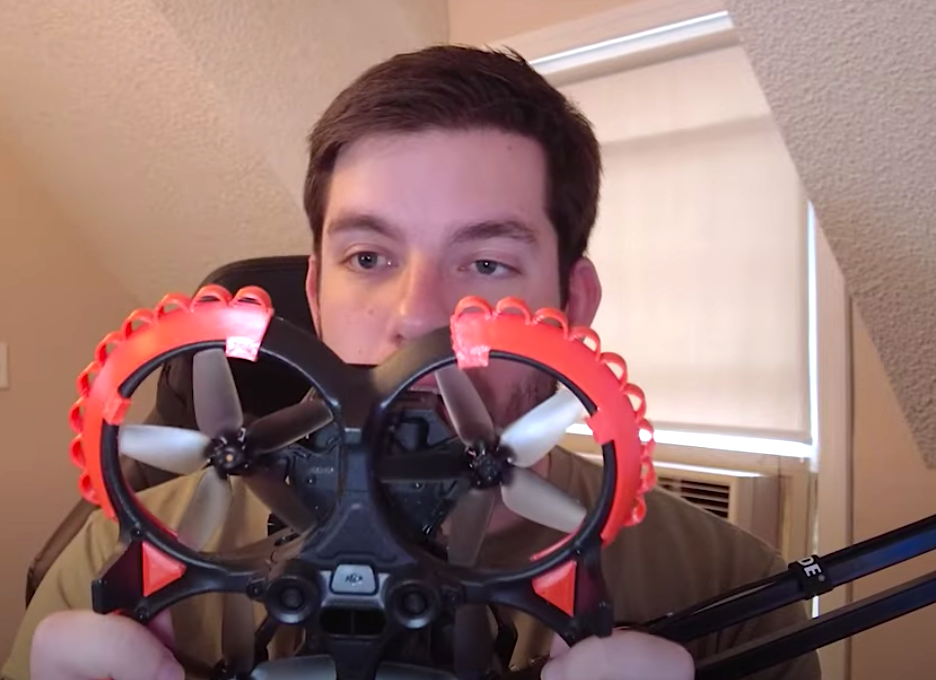 ---
2 November 2022
The Droning Company is proud to announce that our resident drone expert, Chris Fravel, now has his own section on our home page.
From his Fravel's Footnote column, he will be contributing articles and reviewing all the latest gear. 
Fravel has been flying drones for more than five years, and has logged more than 2,500 flight hours. He also has his own YouTube podcast, The Drone Geek.
"Chris and I met when The Droning Company first started, and he sent us some incredible articles," says The Droning Company CEO, Stuart Smith. "We invited him to join us in Las Vegas at the Commercial UAV Expo in September, and it became obvious after two exhibitor interviews that, rather than the both of us do the interviews, he should take them over by himself. His radio deejay background and knowledge of all things drone made him a natural candidate for the job. We are very proud to have him as part of the team, and I hope you all enjoy his column as much as I will."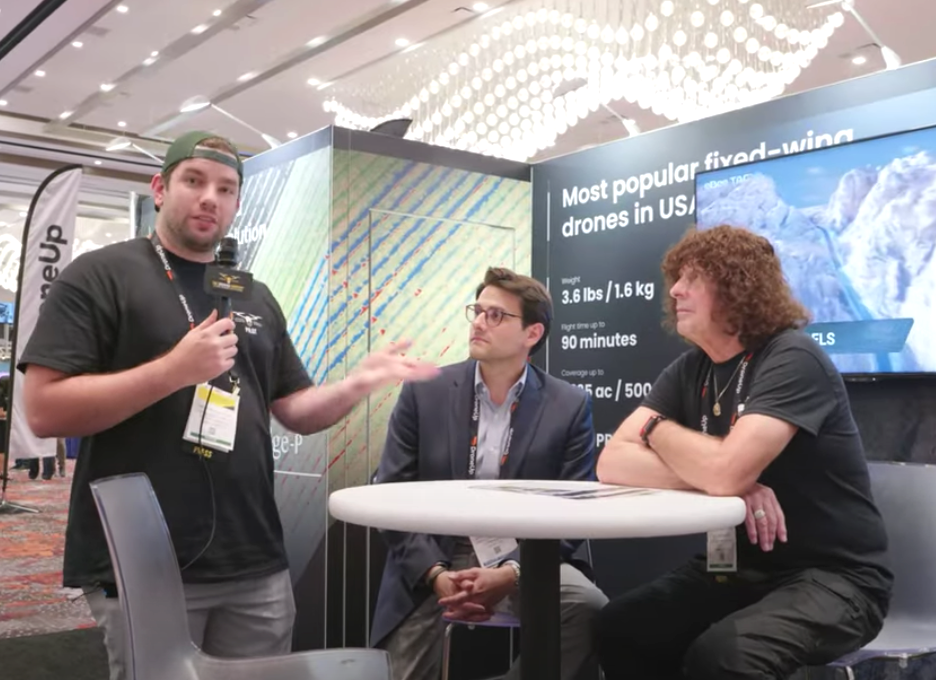 Fravel (left) and Smith (far right) interview Barrett Mooney, CEO of AgEagle Aerial Systems at the 2022 Commercial UAV Expo.