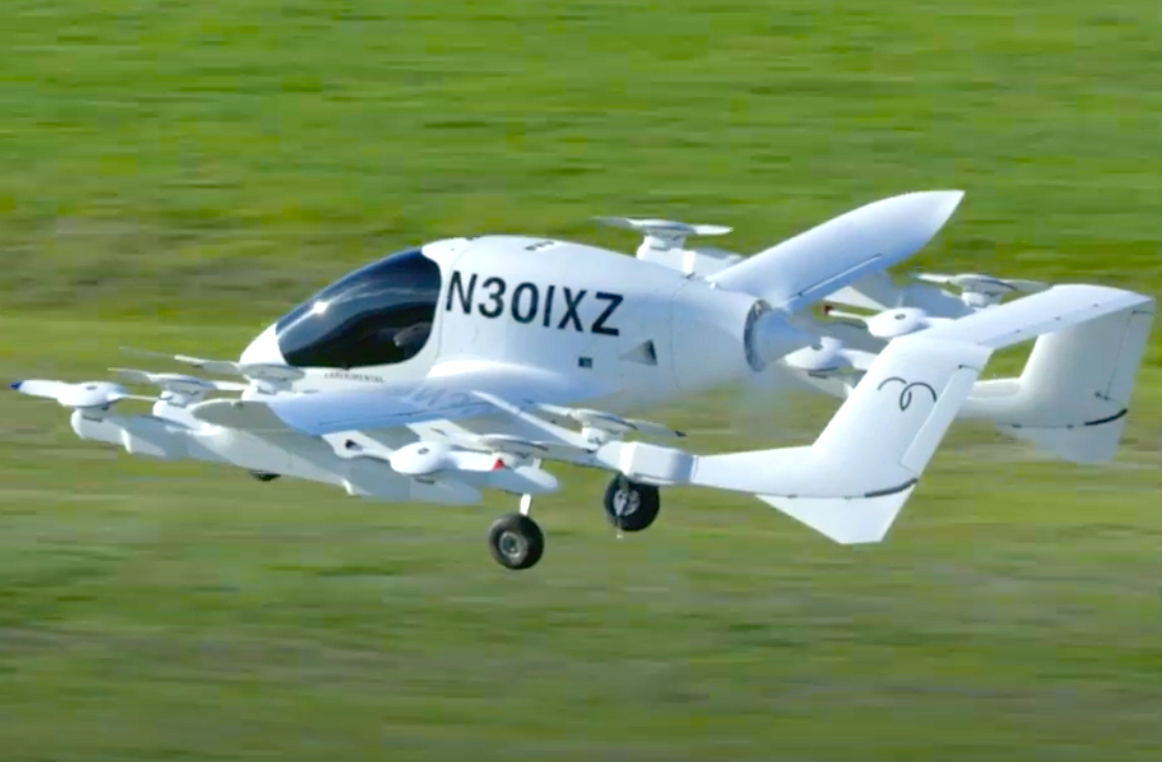 ---
We've all seen sci-fi flicks were first-responders—and, sometimes, criminals and mad scientists—zoom around wearing jet packs, working stiffs take flying cars to the their offices, and drones keep watchful eyes on the populace. But, once again, Hollywood hokum is morphing into actual predictions of the future, as the Advanced Air Mobility market (AAM) looks to be worth $17 billion in just three or four short years. 
It's no secret that many urban cities are compromised by terrestrial traffic congestion, and tech advancement is making it possible for planners to look to the sky and small-scale aircraft for solutions.
"We can't continue to use road transport," said Anna Kominik, Asia Pacific Director at Wisk, at the Reuters Next conference on December 2. "3D mobility is really important."
Wisk—a unit of Boeing Co.—has already been testing an autonomous electric aircraft called "Cora" in Tekapo, New Zealand, over the past four years. Cora takes off and lands like a helicopter, and can carry two passengers for about 62 miles at speeds up to 93 mph. 
Yep—they're thinking "air taxi," and Wisk is already liaising with the FAA for approval to use Cora for public use.
"Sixty-seven percent of the world's population will be in cities by 2030, so ground infrastructure can't keep up, and it is costly to overhaul," said Kominik in a November 5 panel discussion. "We have to move to the sky as a resource."
Inventors, investors, visionaries, and futurists seem to agree. While Allied Market Research pegged the AAM market at $17 million by 2025, it predicts the market will grow to a staggering $110 billion by 2035.
By the way, inventor Richard Browning of England's Gravity Industries is already deep into trials for a jetsuit that can carry a person aloft for about four minutes. Soldiers and emergency-response teams may be airborne in no time!